PRINTPLAS: Precision, No Blur. Your Best Partner in Printing Business!
---
Printplas Machinery Co., Ltd have been established since 2001 and specialized on the manufacturing of CI & STACK flexographic printing machine in Taiwan.
With skilled workers and machine R&D department, we are keeping our effort for providing precise, stable, high speed printing machine for our users.
Our product range:
Standard STACK printing machine (Max. speed 100M/Min.)

High speed STACK printing machine (Max. speed 200M/Min.)

CI system printing machine (Max. speed 200M/min.)
Machine model: CI System Printing Machine PKF-6CI Series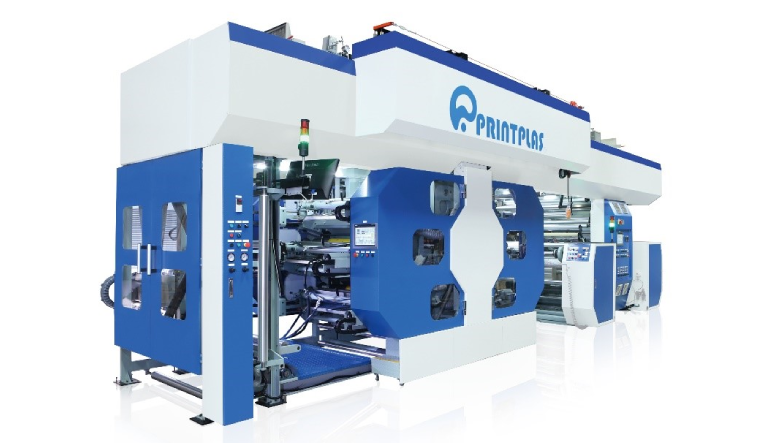 Video Description:
1. The central impression drum surface precise grind and coated, without risk of pores and with the dual wall design for water cooling purpose to ensure material to be smoothly transport and precisely printed.
2. 80mm thick cast metal plate frame provide a very steady, vibration free foundation for the printing work.
3. Servo motors equipped for main drive / in-feed /out-feed / unwind and rewind, provide a smooth motion control for constant tension for film.
4. Servo motors driven auto impression setting for each printing station with memory pack.
5. Anilox sleeve and plate sleeve system is quick change side insert type.
6. Turret type auto splicing for unwind and rewind is non-stop to change the roll.
7. Equipped with internet accessible control system for remote diagnoses of programming and electronic components.
For more details of our products, please visit our website at www.printplasmachinery.com / www.printplas.com.tw
Any further inquiries, please feel free to contact with us at [email protected] / [email protected]