What Sets CLF Apart From Other Injection Molding Machine Manufacturers?
Chuan Lih Fa (CLF) Machinery Works Co. Ltd has been a leading manufacturer of Injection Molding Machines in Taiwan for nearly 60 years, amassing over 50 years of R&D and manufacturing expertise and possessing more than 36 R&D patents. With a strong focus on technical excellence, CLF collaborates with leading universities and research institutions to apply cutting-edge technology to the production process, optimizing workflows, improving production efficiency, and enhancing product quality.
LATEST UPDATE
PRM FOCUS: IPF Bangladesh 2023 Industry Insight
The 15th IPF Bangladesh is held by the Bangladesh Plastic Goods Manufacturers & Exporters Association and Chan Chao International together, the exhibition contains over three hundred exhibitors including Bangladesh, Taiwan, China, Japan, Korea and many more. IPF Bangladesh has created an excellent opportunity for buyers and manufacturers to communicate with each other, the exhibition covers three major industries, including plastics, packaging and printing industries.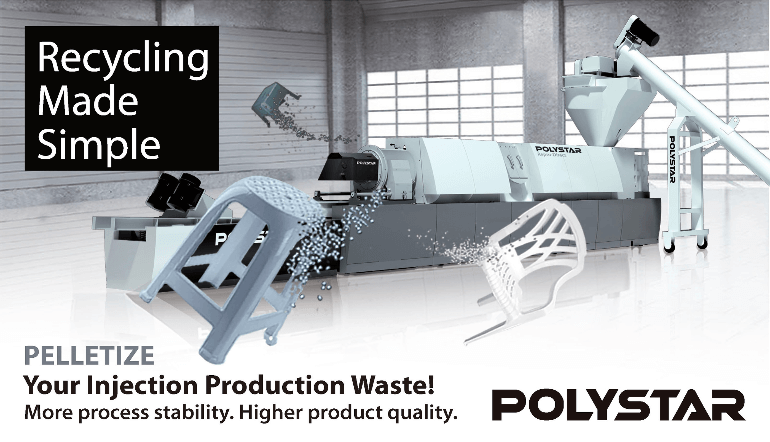 Why to Use Recycled Plastic Pellets for Injection Molding instead of Regrinds?
Using recycled plastic pellets for injection molding brings several benefits to businesses as well as to the environment. These can be listed as reducing waste, conserving resources, saving material costs, improving sustainability, and creating positive public relations. Recycling injection molding manufacturing wastes is one of the fastest ways of generating recycled plastic for injection molding. On the other hand, using recycled plastics in injection molding in pellets form is also found superior to regrind form by many injection molding manufacturers.