ISSUE 220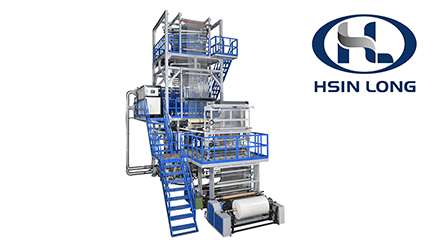 HSIN LONG: Multi-Layers Extrusion Die Head, the Best Choice for your Blown Film Industry
How does the Blown Film Industry Change? As the plastic restriction policy changed, environment awareness raised up and different raw materials used, the final application of the plastic film also changed. From the shopping bags and garbage bags to the recent use of barrier film, the types of blown film extrusion machine and the matching extruder die head has changed.
LATEST UPDATE
GMA: What has been the Situation for the Extrusion Molds and Dies Market During 2022?
Since the beginning of the pandemic, it is well known that most of the industries didn't have stable performance when it comes to product demands, this is due to the situation creating new needs, especially in the medical and packaging industry, where the demand increased exponentially. GMA was not the exception, as we mentioned in E-NEWS year 2020, there was a huge demand for Meltblown Dies because of the high need for face masks worldwide.
CLF: Consultant Expert for Plastic Injection Molding Machines!
Industries around the world has been using Plastic Injection Molding Machines for quite a long time manufacturing products that are essential in our daily-use. When we search about the manufacturers of the industry, Chuan Lih Fa Machinery Works Company (CLF) is one of the leading manufacturers appearing at the front lines.