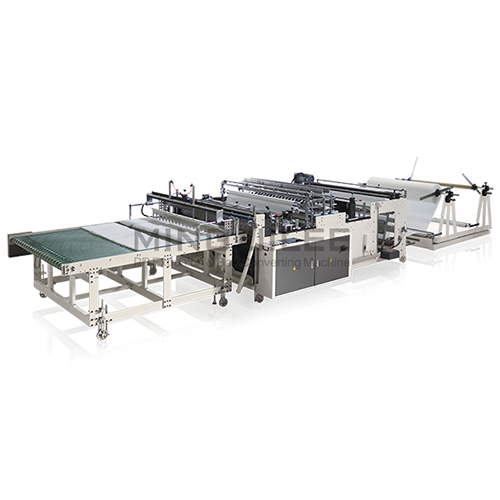 Categories : Hydraulic Punching Machines
EPE foam cutting machine is special design for buyer to cut EPE foam sheet / Air bubble film more efficiently. This machine is special design for cutting EPE foam sheet and in-line hole punching on same machine. For small dia. of hole, like 8 mm hole. We can punch the holes and remove the holes fully automatically. For the numerous of waste, MING JILEE design the vacuum system to collect all the waste. It is very easy to collect the waste by collecting 1 bag. Machine is equipped auto conveyor to get very good stacking result on the finished product. The operator can take the stack sheet to next process for tying or put in the carton box. We offer the optional equipment for the cold pin stacking. If the buyer need to cut long sheet and request to get good stacking for the long sheet, then they can choose this additional solution.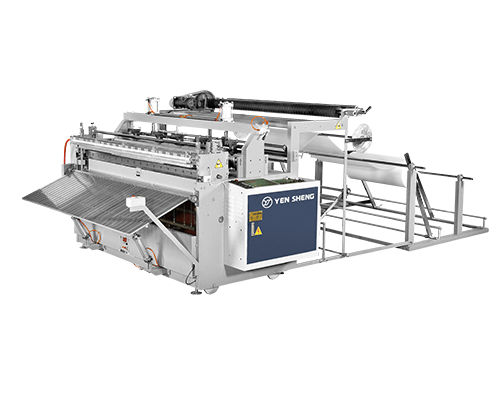 Categories : Foaming Machinery
• This machine provides slitting and cutting functions. • Finished product can be collected by row needs, and the operator simply needs to unload it.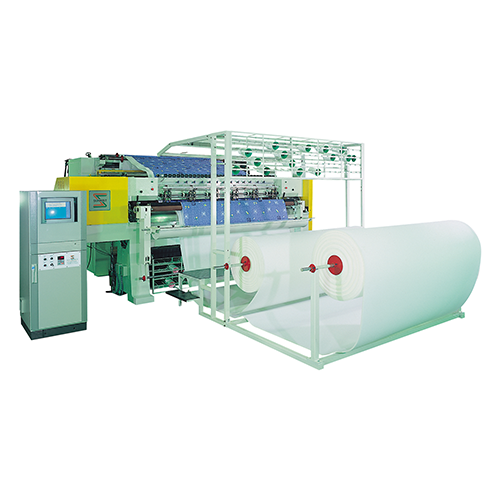 Categories : Foaming Machinery
Specially designed for quilting the textile with foam sheet or polyester fabric together for bedding industry.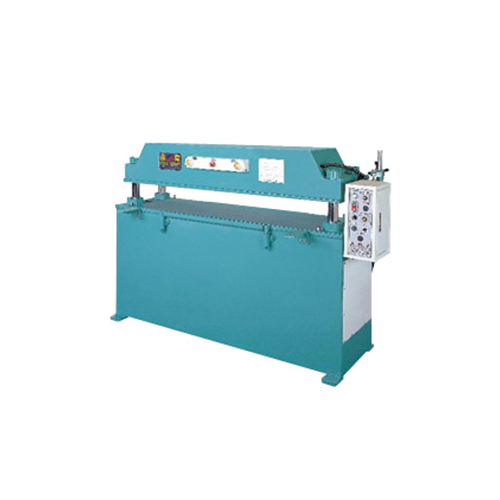 Categories : Foaming Machinery
●The body of the machine is made of special steel and has gone through rigorous processing that shows a ram pressure-resistant function and precision. ●Up and down stroke applies steel pole as the rail that brings out an effect of high precision and shaking-resistant characteristic. ●A design of Two-pod oil cylinder shows the stable force and large torsion.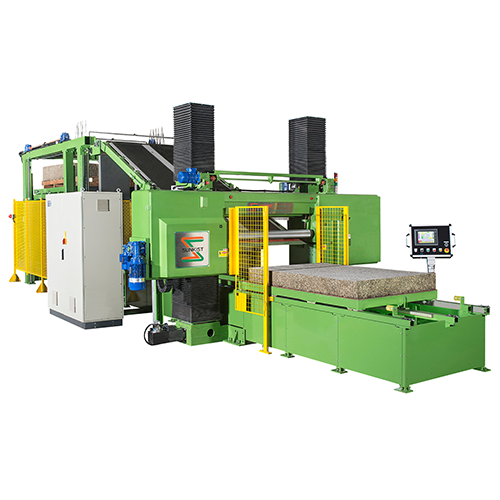 Categories : Foaming Machinery
The machine with quad side trimming and auto stacking device is a heavy duty horizontal cutting machine which cuts high density foam block into thin sheets. Suitable for cutting Natural & Synthetic Rubber Foam,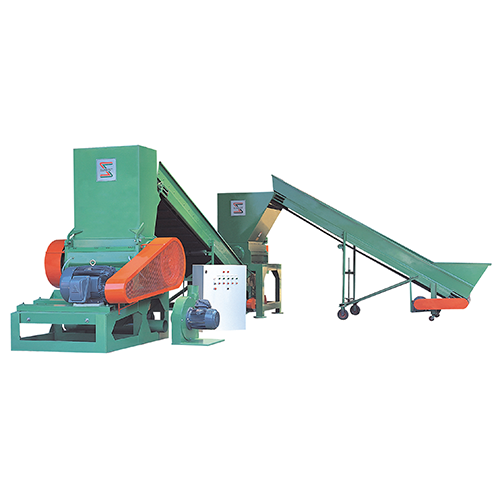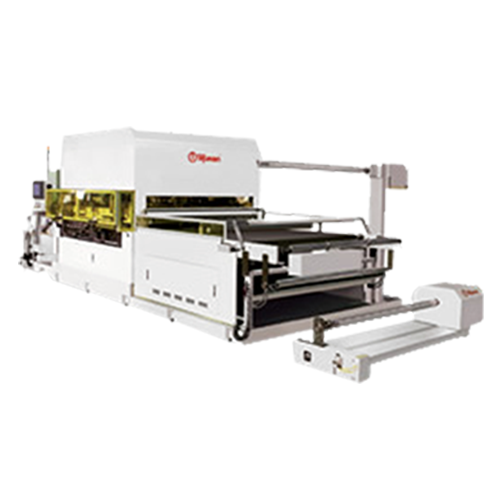 Categories : Foaming Machinery
Automatic justifying tension control system this system aims to a design for winding materials, thus making receipt control more steady and smooth. Excellent and stable bottomdead center accuracy with its specially-designed characteristic and precision processing, this machine is characterized with highly stable cutting accuracy that makes 100% of yield for finished product. Cutting depth adjustment mechanism its design adopts one featuring parameter input along with the memory module that results in an easy operation. This machine which can be adjusted to full-cut or semi-cut model features a rapid speed in setup.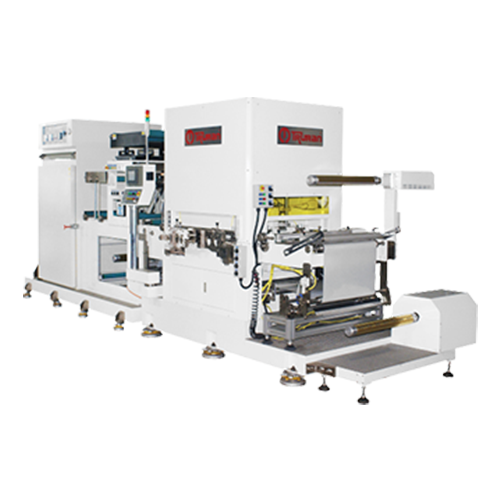 Categories : Foaming Machinery
Double-Axle Synchronous Feed Mechanism: Enhances the production speed and Yield Rate through double-axle synchronous feeding. Well-Designed And Stabilized Bottom Dead-Point Accuracy: Uses the patented Bottom Dead-Point Mechanism exclusively developed by TRURAN to achieve +/-0.005mm of repeated positioning accuracy. High-Accuracy Depth Adjusting Mechanism: Uses high-accuracy mechanism to achieve 0.01mm of fine-tune accuracy (0.001mm is for optional). High-Efficiency Boosting Circuit: Reduces over 30% of power consumption as compared to conventional circuit. Photoelectric Material Flexibility: Uses as the dedicated moving system according to the material characteristics. Unique Material Moving Mechanism: High-stability servo control system is used to avoid contaminating and scratching the material. Automatic Lubrication Mechanism: The entire machine uses Automatic Lubrication Mechanism to reduce daily maintenance work. Waste Recovery Mechanism: The System will recover the waste of cutting automatically to save space, while enhancing the operability.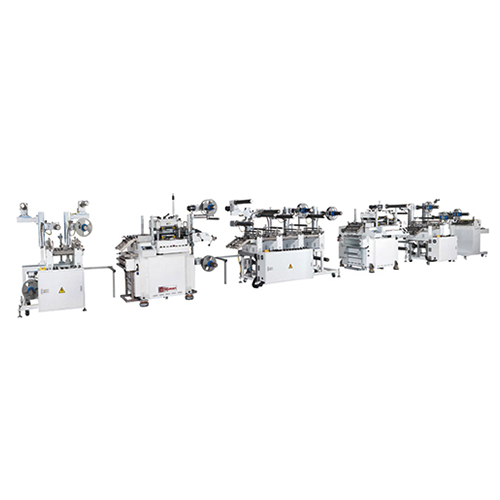 Categories : Foaming Machinery
●Servo Cutting Mechanism: The Main Cutting Axle is controlled by Servomotor to achieve high-efficiency and high-accuracy effects. ●Auto Feed Mechanism: It is controlled by High-level Servo to achieve faster feeding speed and more accurate alignment. ●On-line with Multi-axle Auto Bonding Machine: It is communicating with RAL-400 High-accuracy Auto Bonding Machine for carrying out synchronized operation. ●On-line with Auto Slicer: It is communicated with AC-300 Compact Slicer for carrying out slicing operation. ●Secondary Processing Correspondence: It corresponds with the alignment cutting operation between two stations.
Categories : Foaming Machinery
The contour of shaped parts which will be cut are programmed by using a professional computer which includes standard accessories CPU: Celeron 2.5 G SDRAM: 256 MB HDD: 80 G DVD BURNER 19" LCD COLOR MONITOR SOFTWARE: WIN. 98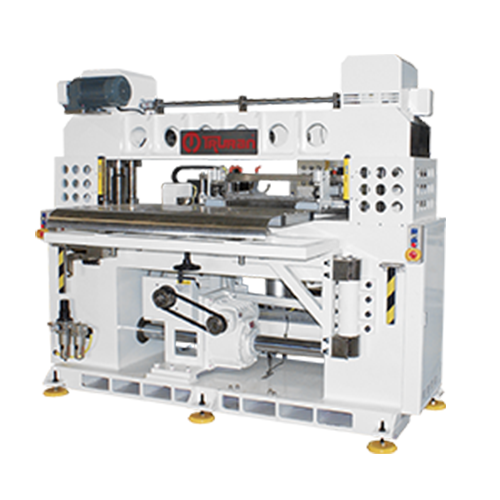 Categories : Foaming Machinery
Innovative Feed Mechanism: In which, the auto up/down feed system is designed for the height of the molded material. Superb And Stabilized Dead-Point Accuracy: For which the dual-axle synchronized mechanical structure is designed to achieve higher lower dead point stability. High-Precision Depth Adjusting Mechanism: Which uses left/right synchronized fine-tune unit to achieve 0.01mm of fine-tuning accuracy. Parameter Saving Function: To name and store relevant parameters after being set. Molding Machine On-Line Function: To carry out synchronized control with other molding machine through on-line operation. Automatic Lubrication Mechanism: In which, the automatic lubrication mechanism is designed to reduce the daily maintenance work.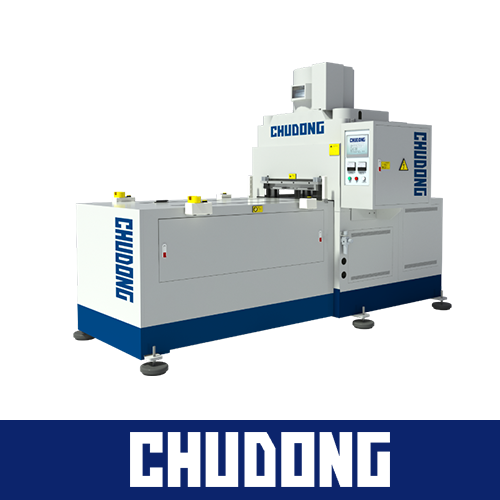 Categories : Foaming Machinery
The machine body has been machined for several finishing processes in creating low-profile variable high-rigid machine body.