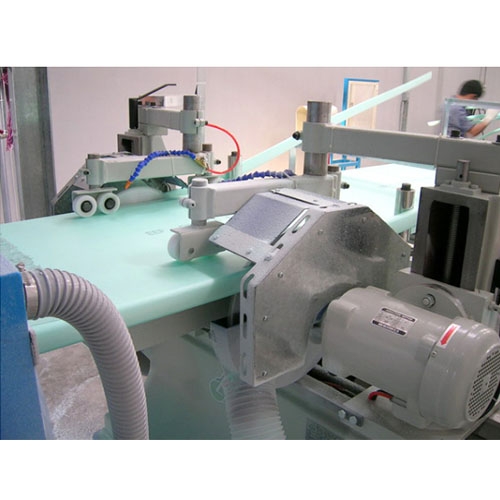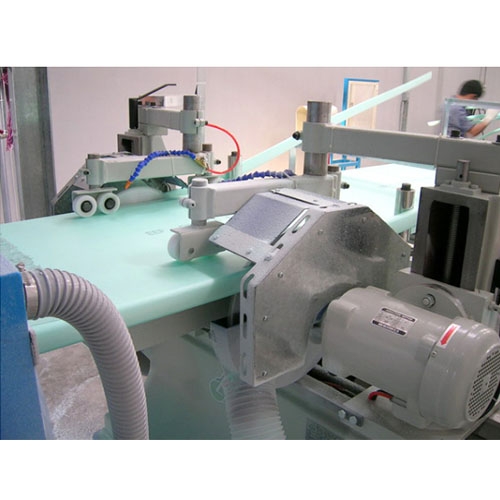 With the proper mixing of melted resin & blowing agent, provides most homogeneous mixing.
Accurate blowing agent injecting quantity and temperature control to stabilize the foaming process.
High-

level safety

control,

the system will

be

shut down automatically when extruder motor failure or high pressure.
Fully alarm system to tell the operator the real-time machine conditions :
PLC & WEB Based Computerizing control system recording all the operating condition & parameters, operator

will be able to trace log file for quality control.

AC driving system work with the most updated version

of Inverter to give lowest energy consumption.

Remote monitoring function will let production state under administrator's 100% control.
Optima die flow channel design; generate most homogeneous & proper cell size structure.
With remote troubleshooting function through the internet

, Pitac provides most in-time after service to the

customer

.
Model No.
PT-250PSB
PT-450PSB
PT-600PSB
Using Material
General Purpose Polystyrene
General Purpose Polystyrene
General Purpose Polystyrene
Using Blowing Agent
HCFC/HFC/DME/Butane
HCFC/HFC/DME/Butane
HCFC/HFC/DME/Butane/CO2
Max. Output (kg/hr)
300
450
600
XPS Sheet Min. Density (kg/M3)
32~35
32~35
32~35
XPS Sheet Thickness (mm)
25~65
25~100
25~100
XPS Sheet Standard Width (mm)
620
620
620
XPS Sheet Standard Length (mm)
1250
1250
1250
Sheet Edge Shiplap
Optional
Optional
Optional
Sheet Edge Tongue & Groove
Optional
Optional
Optional
Production Power Consumption
250KW
300KW
400KW
Water Consumption
Closed-loop circulation
Closed-loop circulation
Closed-loop circulation
Machine Occupation Area
6M(H) x 5M(W) x 55M(L)
6M(H) x 5M(W) x 70M(L)
6M(H) x 5M(W) x 80M(L)
Machine Type
Tandem extruder
Tandem extruder
Tandem extruder
Control System
PLC & PC-Based
PLC & PC-Based
PLC & PC-Based
Operating Interface
Web Based
Web Based
Web Based
Remote Troubleshooting
YES
YES
YES
Operating Log
YES
YES
YES
Environment Temp. Control
Recommend
Recommend
Recommend
Auto Material Blending System
Optional
Optional
Optional
Blowing Agent Synchronize System
Optional
Optional
Optional
Auto-Screen Changer
Optional
Optional
Optional