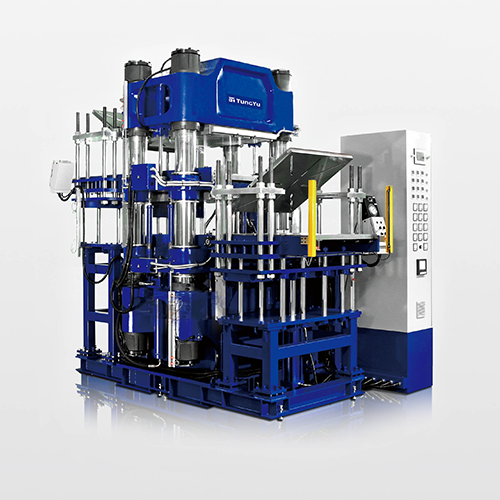 Categories : Slippers Making Machines
Optional to use either single mold or two molds in production and shuttle for both sides.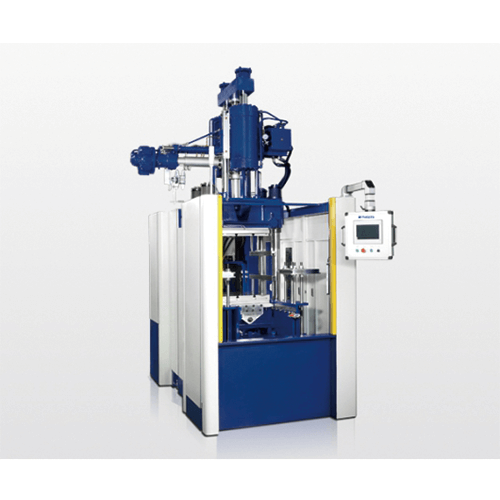 Categories : Shoe Sole Making Machines
●Simplicity in material preparation. Flexibility in the production of complicated product. ●Compound with plasticizing process and temperature controlling pre-heating, decrease curing time and increase production efficiency. ●Material fully filled with mold via runner path, suitable for complex product forming. ●Combined with molding design and injection flow control, decrease rubber flash and save labor cost. ●Vertical molding clamping device suitable for product with insert.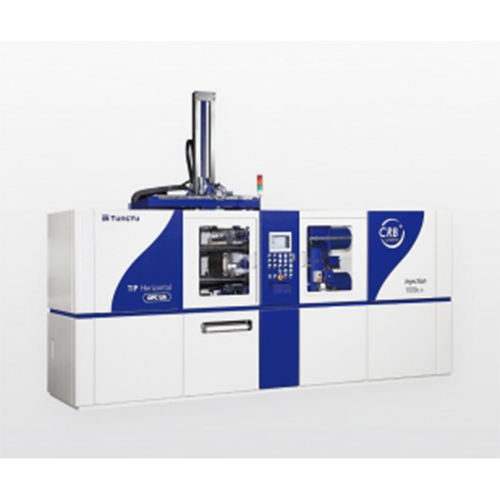 Categories : Shoe Sole Making Machines
Horizontal structure with ergonomic design. Equipped with auto de-molding device for finished products can be dropped by its own weight, and improve auto production process. Compiled with OPC UA standard, seamlessly integrate other molding equipment and peripheral systems. Through this system to save more materials and reduce production cost.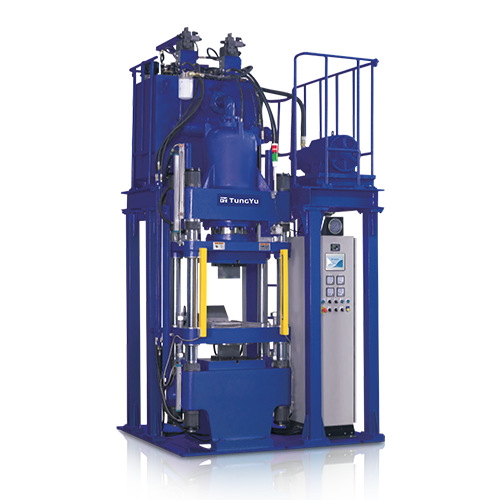 Categories : Compression Molding Machines
Clamping force: 150 ton Max. surface pressure for product: 600 kg/cm2 Well mixed auto-feeding. Transparent window to check remaining material in the material barrel. Safety protection: light curtain, dual hand control.