BLOG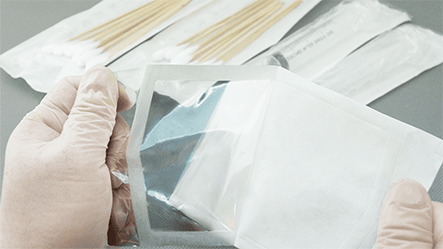 5 Considerations When Selecting Easy Peel Films for Medical Device Packaging
When choosing medical device packaging materials for medical devices, the factors you need to consider include : Allowing sterilization, Type of physical protection needed, Maintaining sterility up to the point of use, The ease of peeling, Maintaining clean peeling every time a package is opened. This article will review 5 considers to assist device manufacturers in selecting the proper Easy Peel Film Material and Easy Peel Film Design for their medical packaging applications.
INDUSTRY INFORMATION
After a successful three-day run at the China Import and Export Fair Complex, SPS – Industrial Automation Fair (SIAF) Guangzhou and Asiamold concluded on 5 March. Despite the pandemic affecting participation from the cities of Dongguan and Shenzhen, the two fairs still attracted 408 exhibitors who showcased their latest innovations and smart manufacturing solutions across 40,000 sqm of exhibition space, with the fairs also attracting 23,825 visits.
In view of the latest COVID development and the further tightening of the pandemic control measures in Shanghai and other provinces of China, and to protect the health and safety of all show participants as well as to ensure the best participation result for our exhibitors, please be informed that the 35th CHINAPLAS, International Exhibition on Plastics and Rubber Industries, scheduled to be held from 25-28 April 2022 at National Exhibition and Convention Center in Shanghai will be postponed. New dates and other details of the exhibition will be announced soon.