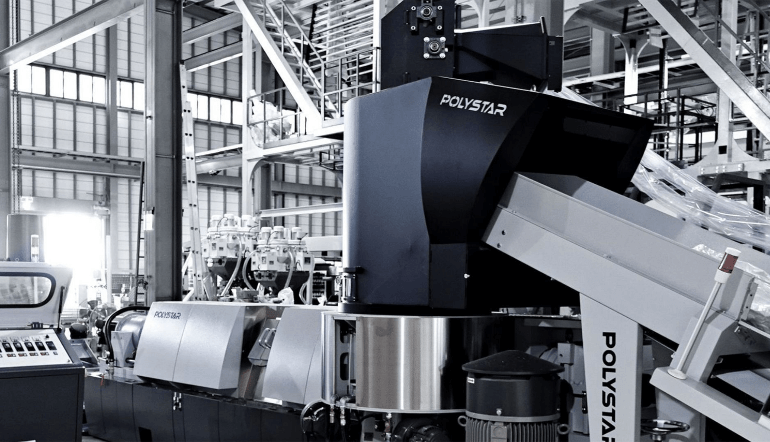 How to Boost Your Plastic Business Sustainability with POLYSTAR Recycling Machines?
Operating in the plastic industry requires consciousness of economic and environmental sustainability in favor of your business and the globe. Whether you are a professional recycler or plastic manufacturer investing in a stable plastic recycling machine can carry your business to a greener future. Read more to see which POLYSTAR recycling machine solution is the best fit for you.
For a long time, our economy has been dominated by a linear approach under which raw materials are manufactured, processed, used once, and thrown away. But the future calls for a circular economy in which we reuse our products and recycle them efficiently at the end of their life. And that holds true for plastic as well. This is not a new topic, but it is one that has been gaining ground in recent years.
In an era defined by a heightened awareness of environmental sustainability, industries worldwide are undergoing a paradigm shift towards more eco-conscious practices. This profound transformation is catalyzed by a collective understanding of the urgent need to address the ecological impact of industrial operations. Among the vanguard of this global movement, the plastic and rubber industries emerge as pivotal players. Their prominence in the landscape of global production underscores the significance of their role in this transformative endeavor. With an acute cognizance of their responsibilities, these industries are embracing recyclable solutions and pioneering sustainable practices to curtail their environmental footprint.