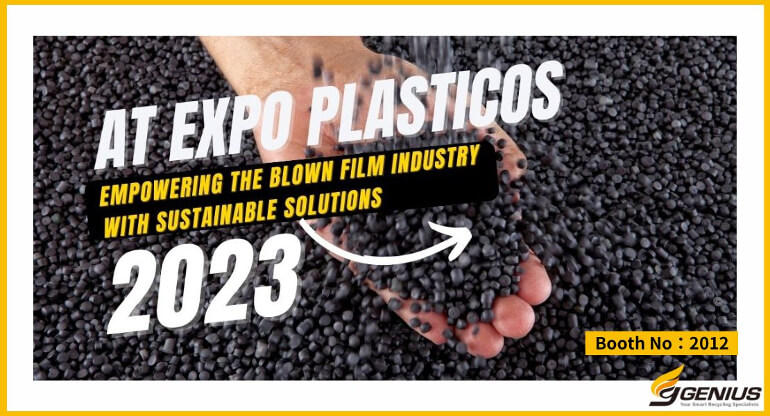 Empowering the Blown Film Industry with Sustainable Solutions at Expo Plasticos 2023
Genius Machinery, a leading manufacturer of recycling machinery, will be participating in Expo Plasticos 2023 in March. Our aim is to display the newest innovations in the plastic recycling industry to all attendees. An essential product we will be featuring at the expo is the air cooling pelletizing machine. This machine boasts an air cooling hot face cutting system that provides an efficient solution for recycling plastic film or bag scraps. We're excited to present our cutting-edge technology to attendees and demonstrate the ways in which our machines can help businesses of all sizes from the blown film industry optimize their recycling operations.
After a 3-year hiatus, IPF Bangladesh 2023 - The 15th Bangladesh Int'l Plastics, Printing and Packaging Industry Fair physically returned at ICCB – International Convention City Bashundhara from 22 to 25 February 2023. Prominent industrialists of the country, businessmen, leaders of various chambers and associations including FBCCI, and national dignitaries including the industry minister of Bangladesh attended the show.
Taking place on the 30th November to 1st December, Elastomers World Summit brings together manufacturers, processors, end-users, designers and researchers for a summit-style technical discussion of silicone and TPE elastomer materials, global markets, processing advancements and novel applications.