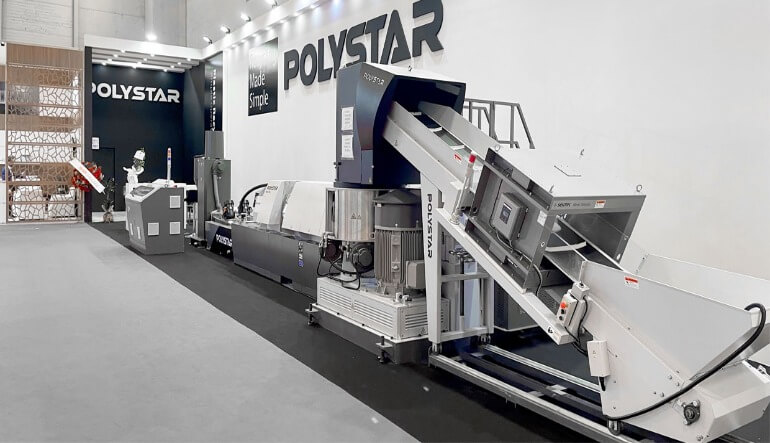 POLYSTAR's Exponential Growth in Türkiye Fueled by Delighted Customers!
Post-industrial and post-consumer plastic recycling activities are rapidly growing in Türkiye and contribute to environmental as well as economic sustainability. POLYSTAR is proud of standing with Turkish plastic recyclers and manufacturers by providing simple-to-use yet efficient plastic recycling machines. Today, over 45 POLYSTAR machines operate in Türkiye.
Introduction: In recent years, Turkey's plastic and rubber industry has seen rapid growth, marked by continuous production and demand increases, as well as expanding export trade. The transformation of Turkey's image has been especially noteworthy. In the face of Turkey's remarkable ascent, what advantages can enable Taiwan to enhance its brand competitiveness through sustainable transformation?
Turkey, nestled at the crossroads of Europe and Asia, boasts a rich cultural and historical heritage and has recently emerged as a formidable economic force in the Middle East and Eurasia. As Turkey approaches its centennial in 2023, the government has embarked on an ambitious journey to propel the nation to new heights, setting forth a series of formidable goals. These targets include achieving a colossal gross domestic product of $2 trillion, elevating per capita income to $25,000, increasing exports to $500 billion, expanding total import-export trade to $1 trillion, slashing unemployment rate to a mere 5%, enticing 50 million tourists, and striving to be ranked among the world's top 10 economies.