Recycling Machine - Film, Raffia, Regrind (PE/PP)
Classification : Plastic Recycling Machine
POLYSTAR MACHINERY CO., LTD.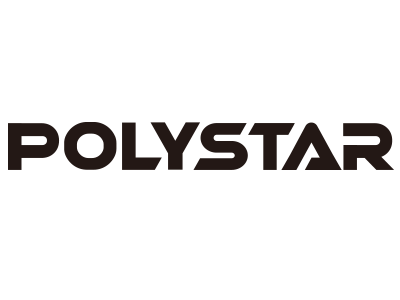 Recycling machine designed for processing up to 95% printed surface material
1. Filtration before degassing
The re-positioning of filtration before degassing ensures a superior degassing effect, producing excellent quality pellets from heavily printed material.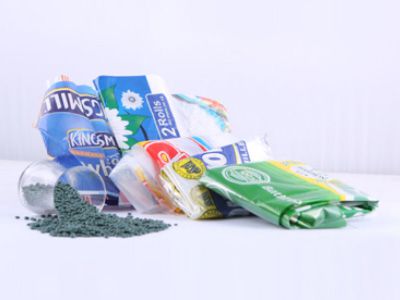 2. Triple degassing
In addition to the double degassing in the first extruder, the venting area (the connection between the first and second extruder) serves as a third degassing section to further remove the ink and extra humidity level from the material.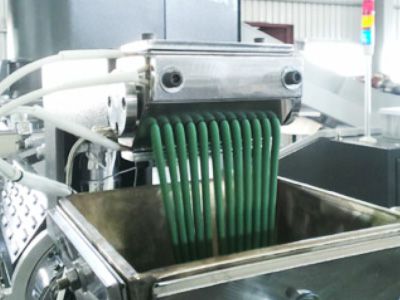 3. Improved cutter compactor for faster and more stable material feeding
An improved design of the cutter compactor now works superbly with printed BOPP film. The compactor cuts, dries and compacts the material that enables a fast and stable feeding from the compactor directly into the extruder
● Shape: Packaging film, bags, sheet, net, foam, tapes, PP Woven/Raffia, Plastic Regrind, flakes, granules, scraps, edge trimmed, washed film flakes
● Type: HDPE, LDPE, LLDPE, PP, BOPP, PS, ABS, PU, PC
Model Name

Repro-Print

Final Product

Plastic pellets/granule

Machine Components

Conveyor belt, cutter compactor shredder, extruder, pelletizing unit, water cooling
unit, drying unit, silo tank

Recycling Material

HDPE,LDPE,LLDPE PP, BOPP

Output range

100~ 1200 kgs/hr

Feeding

Conveyor belt

Screw Diameter

65~180mm (customized)

Screw L/D

30/1,32/1,34/1,36/1 (customized)

Screw Material

SACM-465

Degassing

Double vented or triple degassing (customized)

Cutting Type

Hot die face pelletizing

Cooling

Water cooled

Voltage

Customized

Optional Devices

Metal detector(S+S) , Nip roller for film roll feeding , Additive feeder for masterbatch

Delivery Time

75~120 days

Warranty

1 year

Technical Assistance

Engineers available to service machinery overseas

Model
HNT-65V
HNT-85V
HNT-100V
HNT-120V
Output
80~120 kgs/hr
150~250 kgs/hr
250~400 kgs/hr
450~600 kgs/hr
2.8 ton/ day
6 ton/day
9.6 ton/day
14.4 ton/day
84 ton/month
180 ton/month
288 ton/month
432 ton/month
Screw diameter
65mm
85mm
100mm
120mm
Model
HNT-150V
HNT-165V
HNT-180V
Output
700~800 kgs/hr
850~1000 kgs/hr
1000~1200 kgs/hr
19.2 ton/day
24 ton/day
28.8 ton/ day
576 ton/month
720 ton/month
864 ton/month
Screw diameter
150mm
165mm
180mm