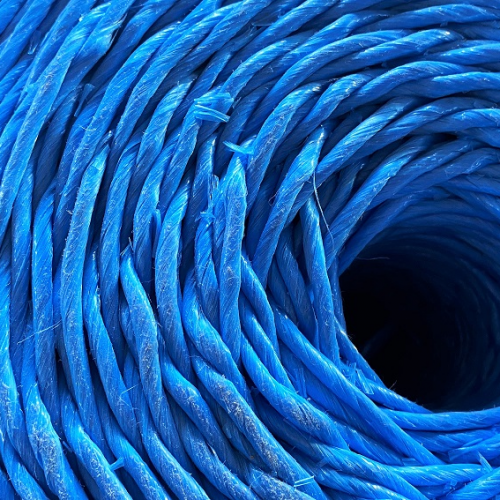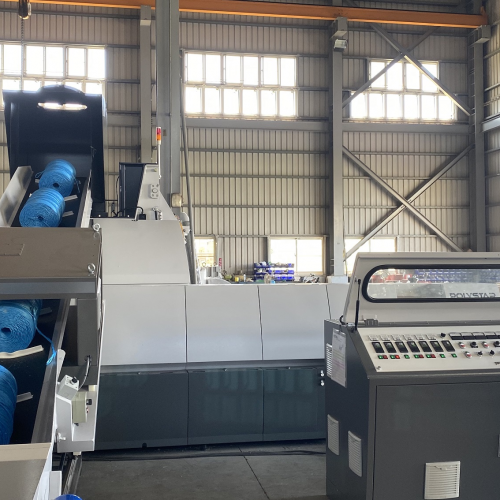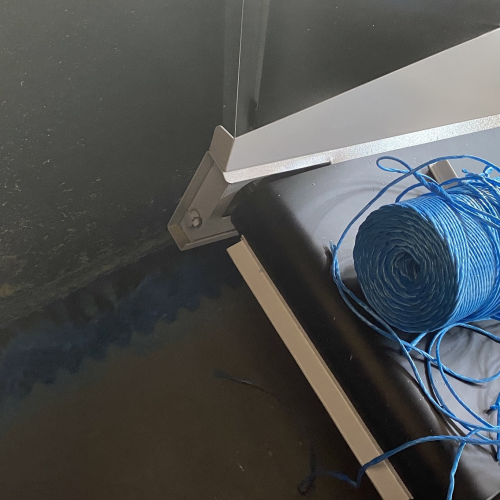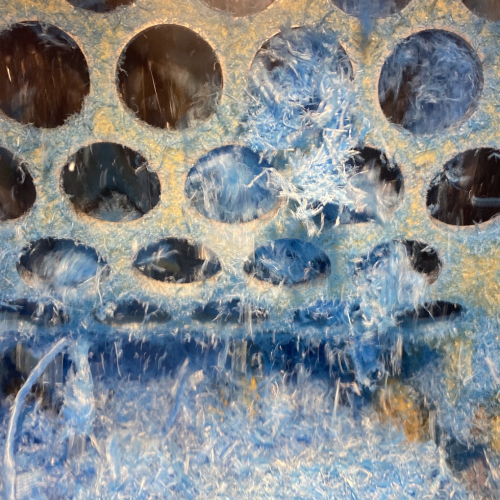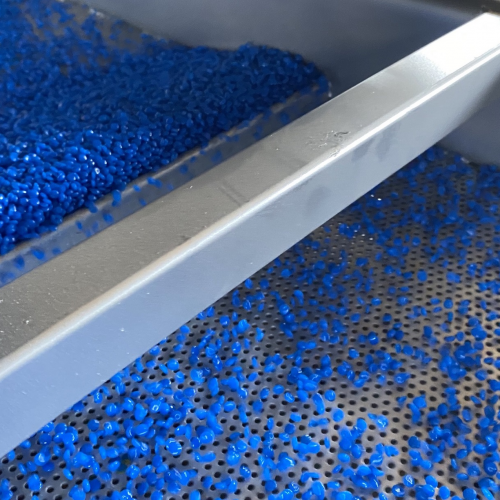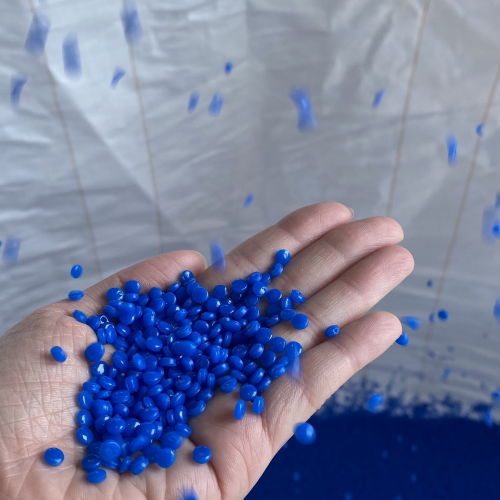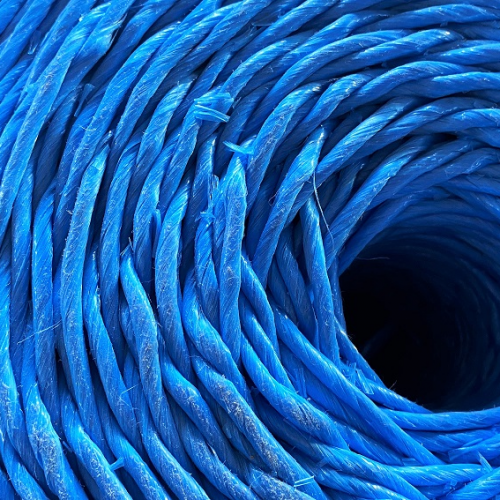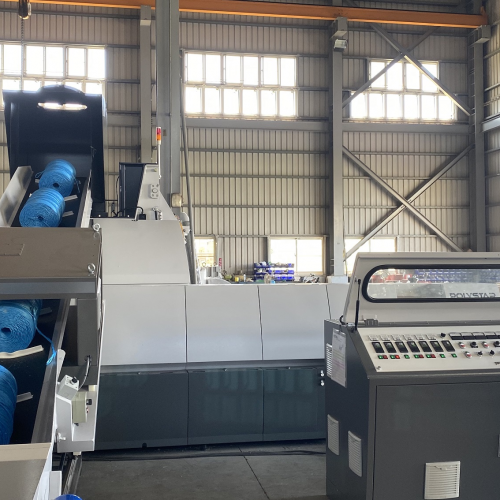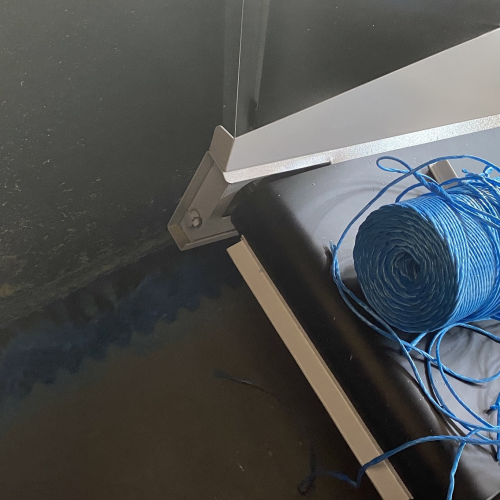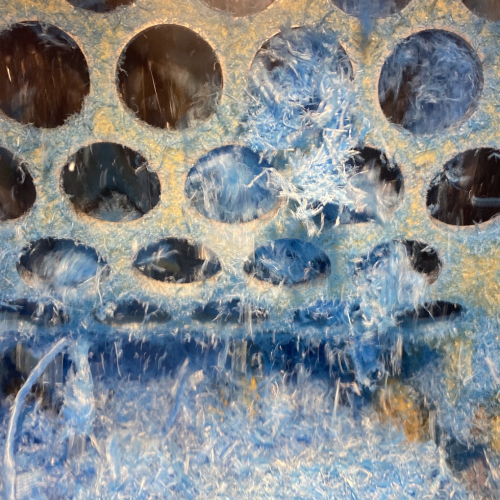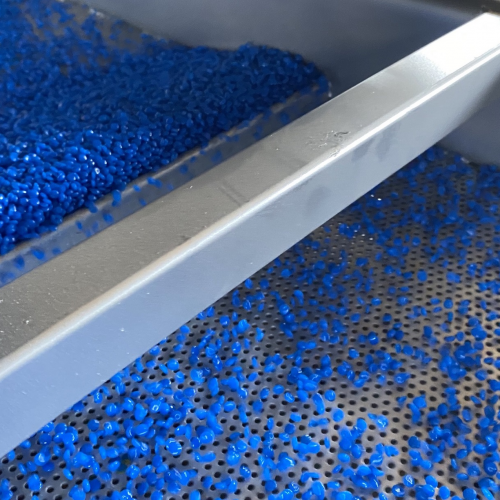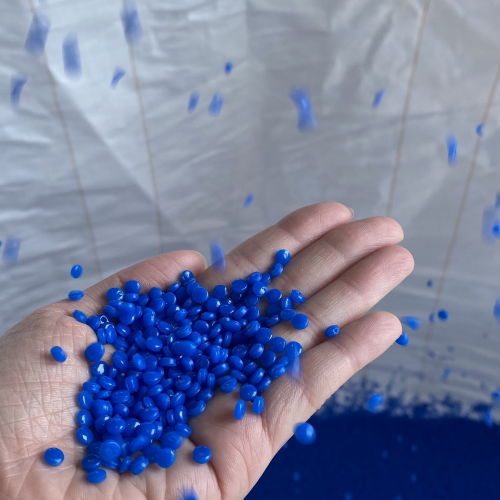 Classification :
Plastic Recycling Machine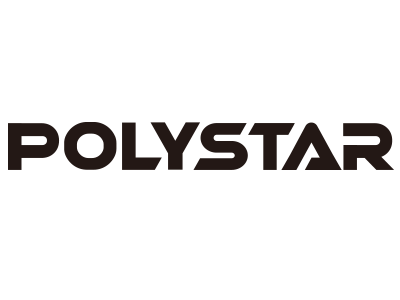 Country: Taiwan
Phone: 886-6-2730889
Fax: 886-6-2730887
Contact Person: Jack Lin
One-step process with lowest material degradation
1. Shredder Integrated
Eliminates the need of pre-cutting/pre-shredding large-sized, thick or bulky waste (including hard plastics), feeding the waste directly from the shredder into the extruder at a very fast and constant rate without over-heating the material.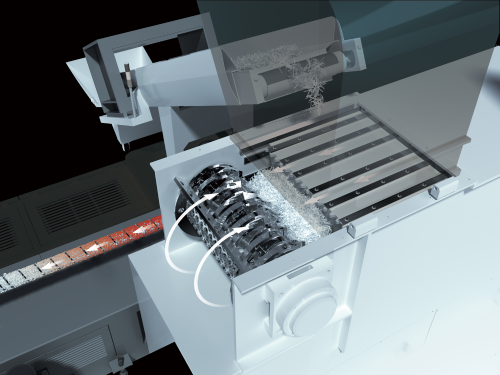 2. 10% less power consumption; 20% higher output; 100% pellets re-usability
The pellets produced by the recycling machine can be put directly back into the production line, in most cases for blown film or pipe extrusion processes.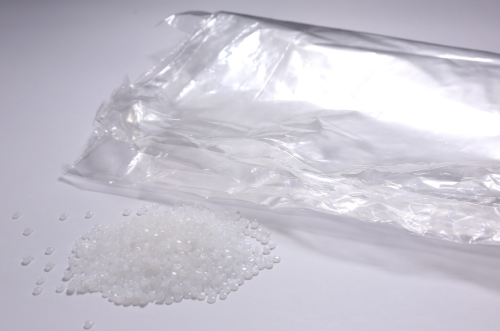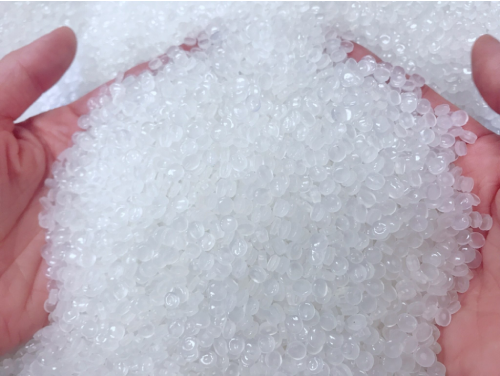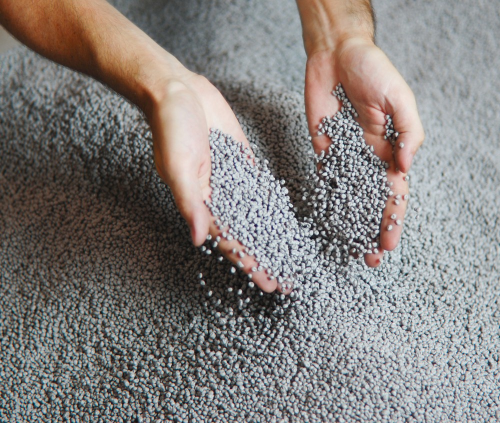 3. High efficient degassing connected with vacuum pump for environment protection
Able to process both printed and non-printed material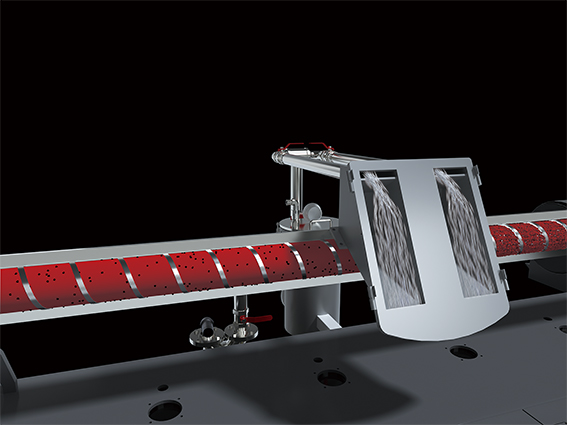 4. Non-Stop dual channel piston filtration system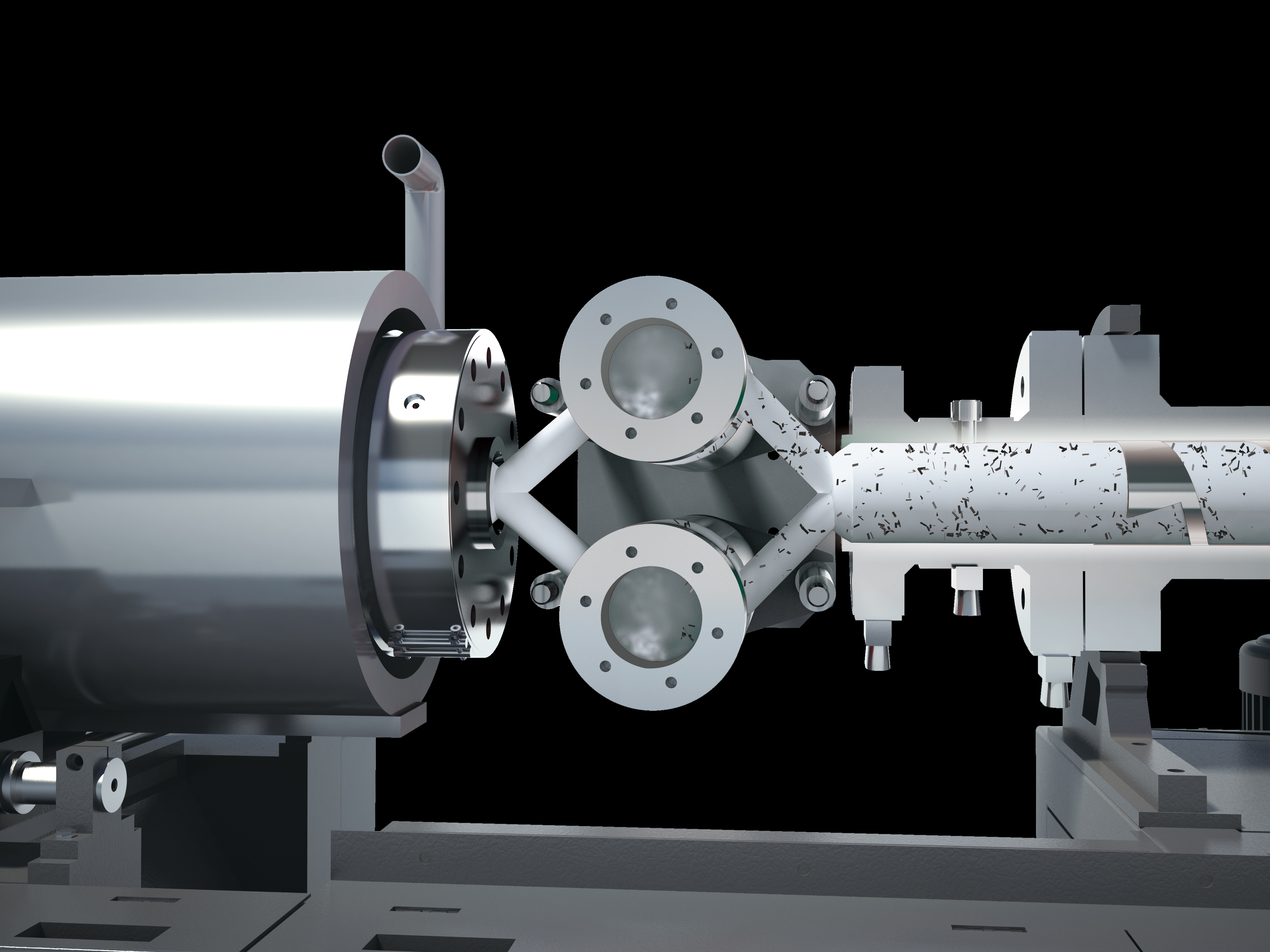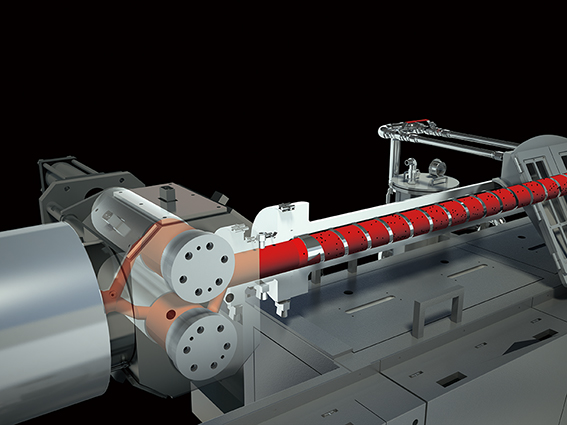 Filter with dual channel system for non-stop operation and reduces machine down time
5. Automation Die face pelletizing technology for uniform pellets producing
Produces high quality plastic pellets for reprocessing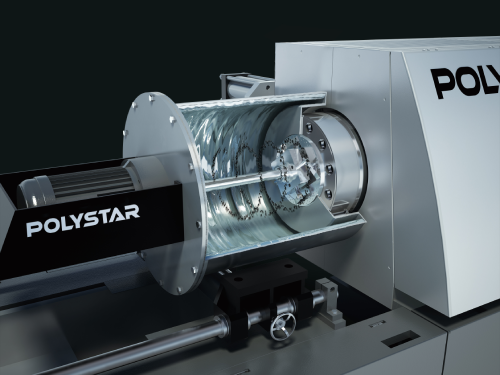 6. Intelligent pressure detection and alarm control system
7. Elegant industrial design
8. Polystar Machinery is able to customize each section of machinery regarding to customer's need.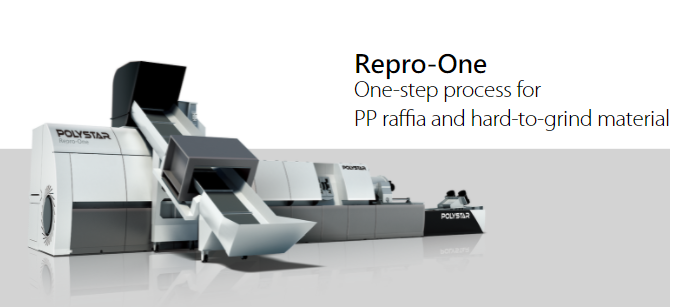 Material shape: hard-to-grind material, PP raffia, woven, non woven, FIBC/jumbo bags. Blown and cast film star-up lumps, film scraps.
Material type: HDPE, LDPE, LLDPE, PP, BOPP, CPP, OPP, PA, PC, PS, PU, EPS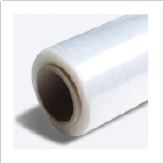 Film roll/ scraps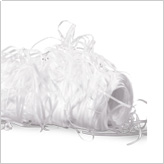 Raffia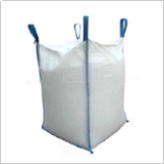 Jumbo Bag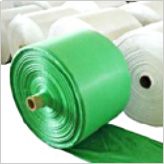 Woven Bag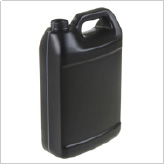 Bottles/ Hard Plastic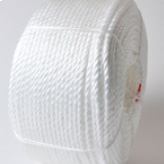 PP Ropes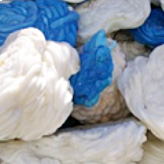 Plastic Lumps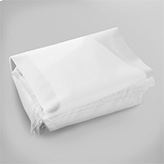 PP non woven bags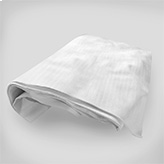 PP woven bags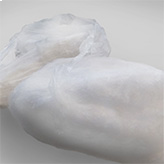 Bulks
100% pellets re-usability right back into your production line

Minimal material degradation without property change

Reducing production cost by reprocessing your own industrial waste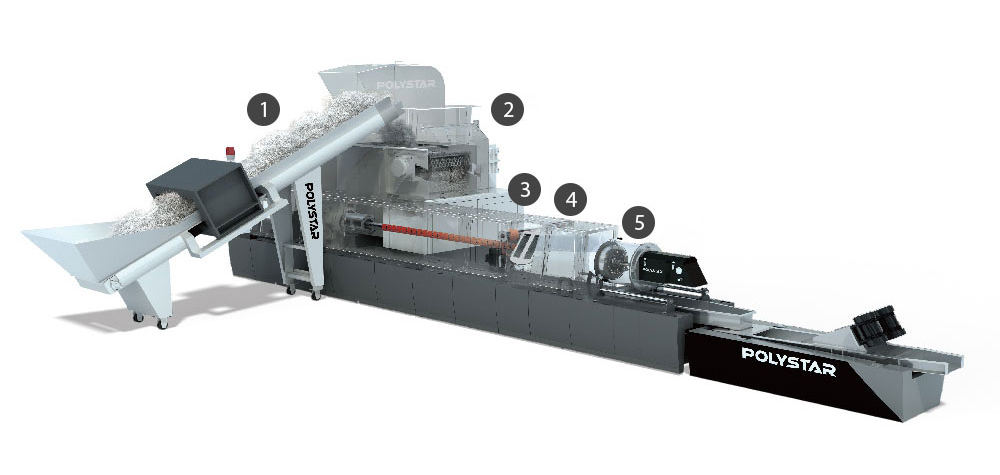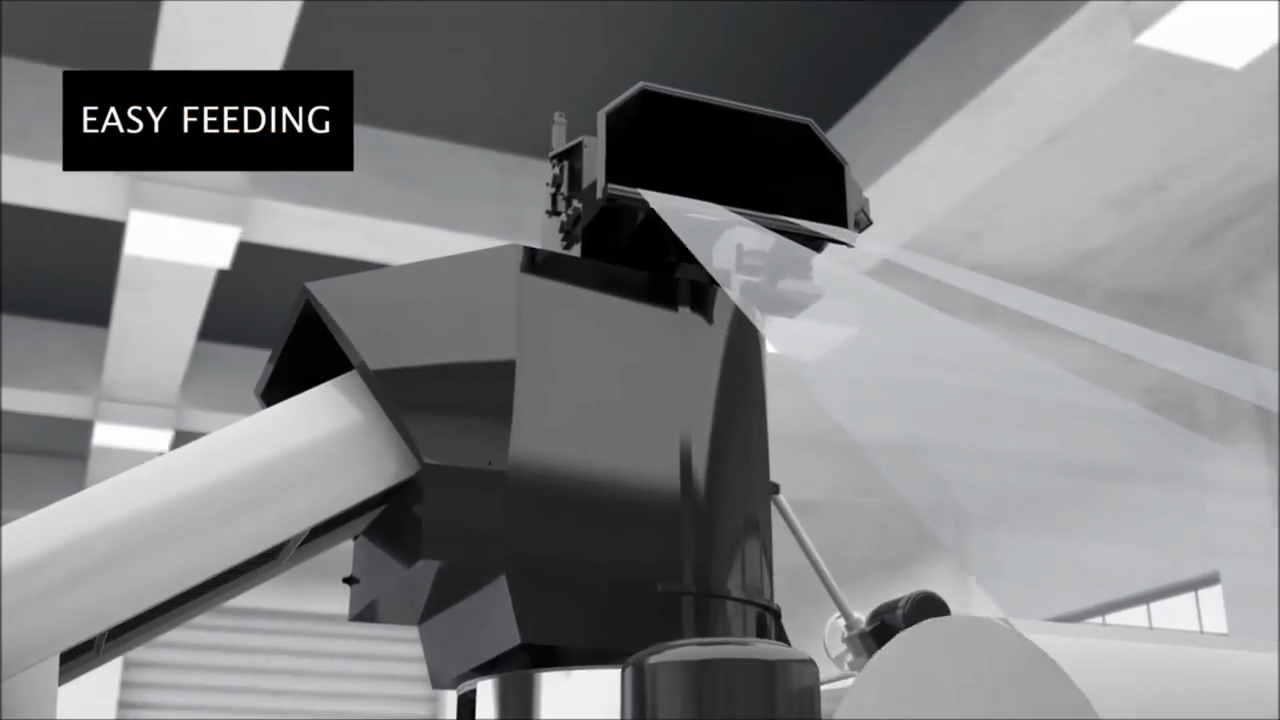 1. Direct Feeding
Feeding of scraps (raffia, film, lumps) is simple by a conveyor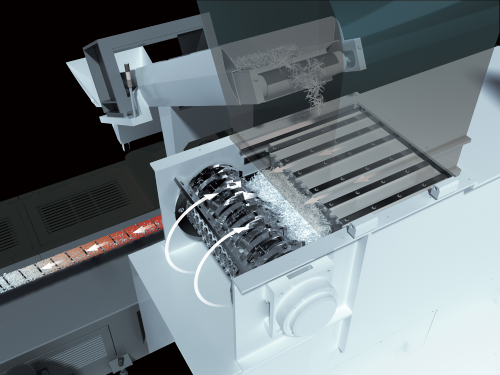 2.Shredder
Powerful yet gentle shredder, efficient size reduction with minimal material degradation. Fast and stable feeding from the shredder into the extruder.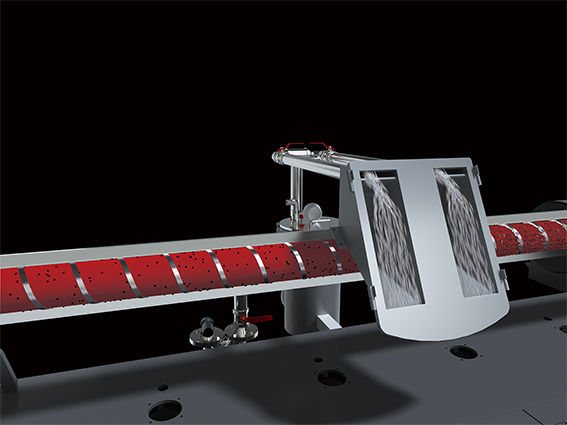 3. Double degassing
FAble to process both printed and non-printed material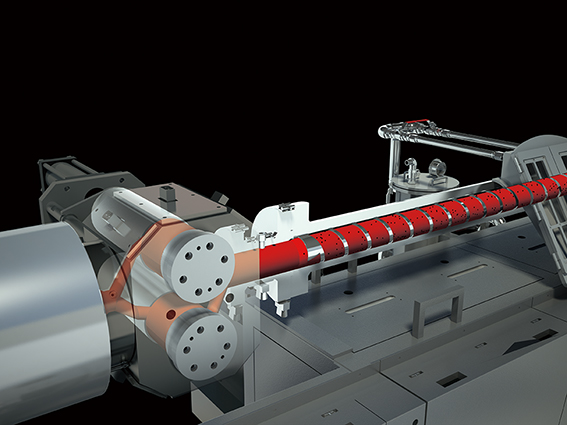 4. Two-channel filtration
Filter with dual channel system
For non-stop operation and reduces machine down time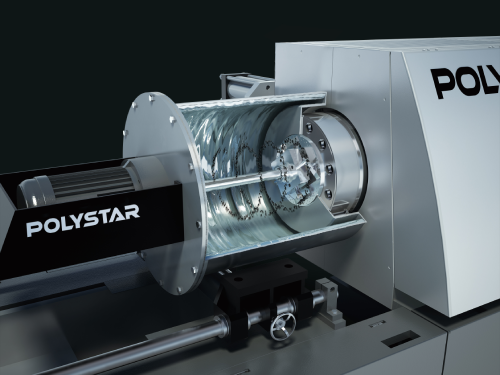 5. Simple-to-use die face pelletizing
Automatic pelletizing speed adjustment
- Produces more uniform-sized pellets without labor intervention.


Automatic blade pressure adjustment
- Less machine down time, easier to change and adjust knives
| | |
| --- | --- |
| Model Name | Repro-One |
| Final Product | Plastic pellets/granule |
| Machine Components | Conveyor belt, single shaft shredder, extruder, pelletizing unit, water cooling unit, drying unit, silo tank |
| Recycling Material | HDPE、LDPE、LLDPE、 PP、 BOPP、 CPP、 OPP、 PA、PC、PS、PU、EPS |
| Output range | 150~ 500 kgs/hr |
| Feeding | Conveyor belt |
| Screw Diameter | 85~120mm (customized) |
| Screw L/D | 30/1,32/1,34/1,36/1 (customized) |
| Screw Material | SACM-465 |
| Degassing | Single or double vented degassing, Unvented for non-printed film (customized) |
| Cutting Type | Hot die face pelletizing (Water ring pelletizer) |
| Cooling | Water cooled |
| Voltage | Customized based on request (For example: USA 480V 60Hz, Mexico 440V/220V 60Hz, Saudi Arabia 380V 60Hz, Nigeria 415V 50Hz...) |
| Optional Devices | Metal detector(S+S) , Additive feeder for masterbatch, Centrifuge dryer for drying |
| Delivery Time | 90~150 days for customized machine. In stock machines available |
| Warranty | 1 year |
| Technical Assistance | Engineers available to service machinery overseas |
Output:
150-250 kgs/hr
Screw diameter: 85mm
Repro-One85
Output:
250-350 kgs/hr
Screw diameter: 100mm
Repro-One100
Plast India an unprecedented Success
In the recently concluded Plast India, Polystar (Taiwan) demonstrated its state-of-the-art Repro-One at the exhibition. Besides a sleeker look, the machine was made more compact and efficient to reduce energy and labor cost.
The heavy duty single shaft shredder integrated machine generated great interest among visitors from India and other parts of the world at the fair. From day to the last day of the exhibition, Polystar carried our live demonstration of the machine processing different types of material, including PP raffia scrap, purging (lumps), PP FIBC process scrap – bags, webbing, fabric, HDPE, LLDPE film scrap, both printed and unprinted. Visiting customers were able to take a much closer look at the machine performance and the quality of the pellets produced.
The Repro One machine was sold to a PP raffia/PP non-woven manufacturer who will process their in-house process waste and reuse the high quality pellets again in their production process. This manufacturer is one of the recognized producers of PP woven and non-woven fabric and bags in India.
7 sets of Polystar's recycling machines have been sold at the exhibition along with many more pending projects which are likely to be finalized by mid 2015. Thousands of interested visitors in India registered themselves in Polystar's stand in 6 days.
The one step recycling machine Repro One has an integration of a heavy duty shredder which eliminates the need of pre-cutting/pre-shredding even hard plastic waste, feeding the waste directly from the shredder into the extruder at a very fast and constant rate without over heating the material. Equipped with double degassing and die face pelletizing, the line is the ideal equipment for processing all types of plastic scrap including PP raffia and woven waste, film scrap, purging, etc.
Apart from Indian clients, the machine also drew great attention from visitors from Middle East and Africa. Some new projects were finalized during the fair for various countries in Africa including Nigeria, Kenya, Morocco, Ethiopia and Tanzania.
With a remarkable success in Plast India, Polystar will again be showing its recycling machines in multiple exhibitions including NPE (Orlando) in March 2015 and K show in 2016 among other prominent exhibitions around the world.
Work with POLYSTAR
An experienced market leader in the recycling field, especially for the recycling of packaging film
More than 1,700 Polystar plastic recycling machines have been installed worldwide since 1988
Proven success and positive feedback from satisfied customers in 105 countries
Flexible, personalized machine design to meet your specific requirement and factory layout
Top quality components used for the machines: Energy saving and high performance motors
Cost-effective machine: Lower investment cost for a high quality and durable machine