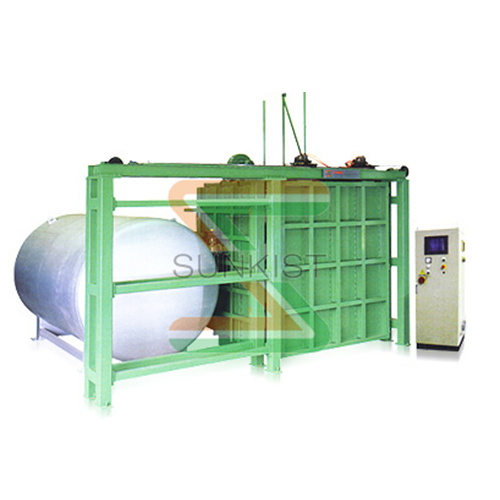 Categories : Vacuum Forming Machines
The SA-1BVF can be used with an existing auto batch foaming machine or with SUNKIST's own SA-1B, SA-1BS, SA-1BM and SA-1HA. After the mixture is loaded into mold box, the mold box is moved into this chamber via a carriage. After the mold box us placed inside the curing chamber, the door of the chamber automatically closes and shut tightly. An operator can then adjust the pressure inside the chamber with the control panel. The quality and physical properties of the foam that is formed will be affected when the pressure is changed, ie. the volume of the foam size will increase, foam tensile strength will also increase dramatically, and the hardness of the foam will change. This machine is environmental friendly, reduce the amount of chemicals used and reduce the fire risk.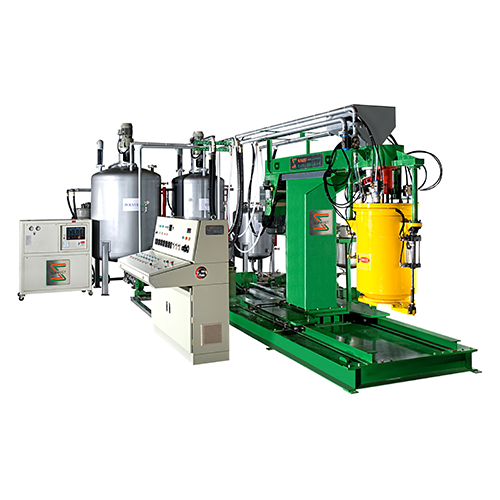 Categories : Vacuum Forming Machines
Suitable for small to medium scaled foam factory. Block foaming machine consists of mixing system with moving forward and backward device. Metering system with re-circulation flow to control chemicals which are dosed from the chemical storage tanks through pipe work and pneumatic injection valve systems into the mixing barrel. As soon as the mixing time elapses, the hatch of mixing barrel will automatically open to load the mixture smoothly into the mold and close the hatch then can draw it backward to its original position automatically. No need to clean the mixing barrel between each shot.