Company Profile
Kung Hsing Plastic Machinery Co., Ltd. was established in 1972. Mr. Chin-Lien Tsai, The President, has more than 40 years experience in the design and making of extrusion machinery. Because of President's belief, to be honest and to offer the best quality and service, "Kung HSing" became a leader in the field of plastic extrusion in Taiwan.

K.S. has two factorie...
More

Close

Blog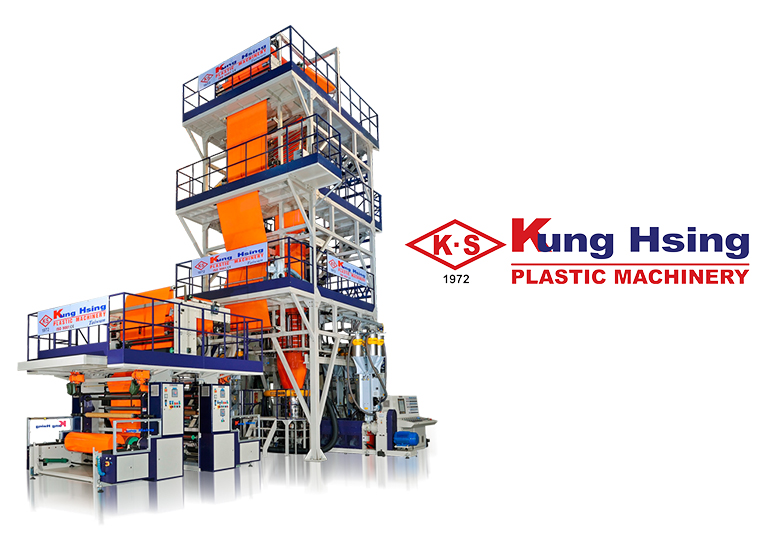 Nowadays new changes in the Industry are a must for companies, especially if they want to stay at the vanguard in the industry. Kung Hsing is well known for their constant innovation, this time they have the 5 Layer Blown Film Extrusion Line which is the main trends to substitute the 3 layers.
Contact Us
Company name:
KUNG HSING PLASTIC MACHINERY CO., LTD.
Contact person:
Kun Lin Tsai
Address:
No.13, Chung Hsing Road, Chia Tai Industrial District, Chia-Yi Hsien, Taiwan
Fax:
886-5-2376971 /886-5-2381029
---
To e-mail our supplier directly, please fill in the inquiry form below and your message will be immediately sent to their sales representative.
×
The New Member Messaging Function is Here!
In order to process your inquiries, please register for FREE and sign in!
For more information click below.
×
We use cookies to improve your experience on our platform. PRM-TAIWAN may collect your personal data and process the personal data with respect for your privacy and in compliance with the applicable privacy legislation. By browsing this website, you agree to our use of privacy policy.
Accept