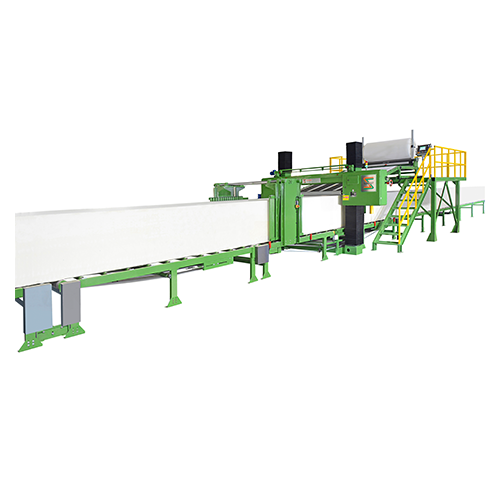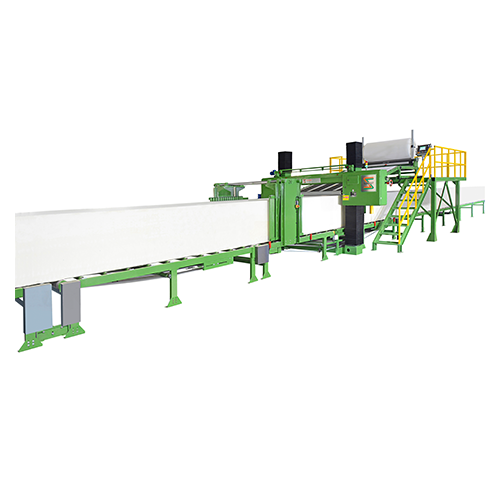 Classification :
Horizontal Cutting Machine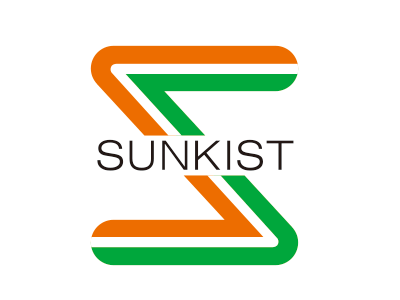 Country: Taiwan
Phone: 886-2-23956686
Fax: 886-2-23217266
Contact Person: Ken Hwang
This machine is consisted of a steel solid welded construction. Cutting frame is with 2 knife pullys with strong cast steel knife guide.Cutting unit's rising and descending function is transmitted via spindles in round column. While cutting the cutting unit remine still and the foam block is placed on the movable table. The moving table is made by steel tube welding, and reinforced by angle steel. Top ply is covered by waterproof plywood and of table surface is with abrasive cloth. Table driven by variable speed motor and advanced by steel wire and slides on the steel rail is made by casting plastic wheel. The table driven motor also equips with powerful multi-steps brake unit. Behind the cutting unit, there is one high power sealing and winding-up unit to join every splitting sheet to become a roll. Winding up speed can be synchronized with cutting speed.
Option
1. Increase the cutting length to : 40m, 50m, 60m.
2. Increase the cutting width to : 2489 mm.
| | |
| --- | --- |
| Cutting Width | 2160 mm |
| Cutting Height | 1200 mm |
| Cutting Length | 30 m ( standard ) |
| Cutting Thickness | 2 mm - 40 mm ( in step of 1/10mm) |
| Cutting Speed | Approx. 40m/min |
| Grinding Stone | Dia. 100 m/m cup |
| Cutting Blade | 50 mm |
| Knife Pully | Dia. 500 m/m |
| Knife Guide | 225 mm |
| Power Require | Approx 21 kW |
| Floor Space | Approx. L 6200 x W 4680 x H 320 cm |