Blow Film Die
HOT NEWS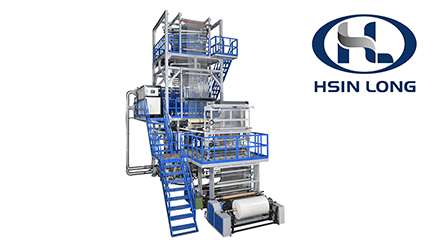 HSIN LONG: Multi-Layers Extrusion Die Head, the Best Choice for your Blown Film Industry
How does the Blown Film Industry Change? As the plastic restriction policy changed, environment awareness raised up and different raw materials used, the final application of the plastic film also changed. From the shopping bags and garbage bags to the recent use of barrier film, the types of blown film extrusion machine and the matching extruder die head has changed.
HSIN LONG: How to Choose Your Blown Film Die Head?
The Blown Film Die Head is the core component of Plastic Film Blowing Machine. A well-designed Die Head is to distribute the melted polymer evenly. Customers may wonder what is the definition of good die head and how to choose it, here are some key points below to check.