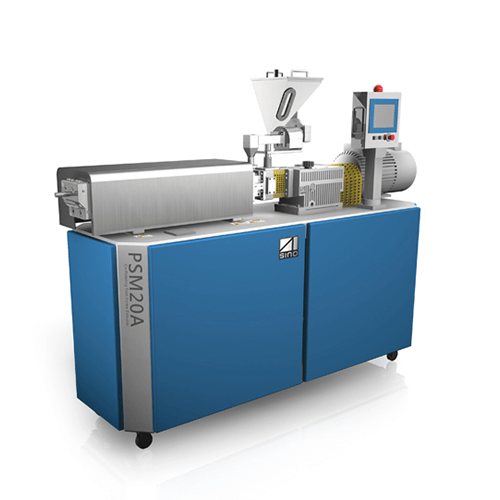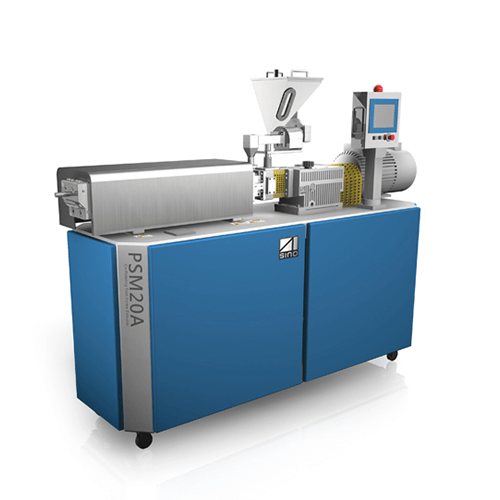 Classification :
Extruders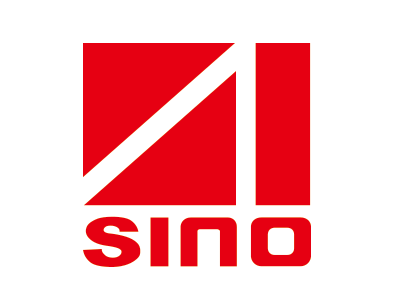 Country: Taiwan
Phone: 886-3-4838475
Fax: 886-3-4839052
Contact Person: Donald A. Stephens
Its design is based on the latest 3D development software and Sino-Alloy's many years of experience.
The PSM20A Co-Rotating Twin Screw Extruder has a clam-shell open/close barrel function to allow for midway process interruption for visual inspection and data collection to facilitate further experimentation or as guidance for production setting.
The PSM20A Co-Rotating Twin Screw Extruder has an ultra compact design and is easy to operate.
The PSM20A has a vacuum degassing section and a ventilation section just like our larger extruders. It is designed for optimal double flight screw elements, which maintains the same deep groove, high torque characteristics of our larger full-production models. This compatibility allows for a direct transfer of experimental process parameters to the full production model without conversion factoring.
All PSM20A extruders meet or exceed CE and international safety standards.The PSM20A laboratory extruder can dramatically optimize your production and vastly improve your competitive edge. Sino-Alloy can also customize an extruder to meet your needs.
| Model | PSM20A | PSM30A | PSM50 | PSM50A | PSM72 | PSM72A | PSM92 | PSM92A |
| --- | --- | --- | --- | --- | --- | --- | --- | --- |
| Throughput (kg/hr) | 2~15 | 15~80 | 20~180 | 50~300 | 20~600 | 200~700 | 211~1200 | 400~1200 |
| Screw Speed (rpm) | 600 | 600 | 350 | 600 | 300 | 600 | 350 | 600 |
| Main Motor Power (kW) | 5.5 | 18 | 45 | 90 | 110 | 220 | 317 | 430 |
| Main Motor Speed (rpm) | 1750(4P) | 1750(4P) | 1750(4P) | 1750(4P) | 1750(4P) | 1750(4P) | 1750(4P) | 1150(6P) |
| Torque (Nm/screw) | 45 | 147 | 615 | 710 | 1750 | 1750 | 5045 | 3430 |
| Screw Diameter (mm) | 21.7 | 31.2 | 50 | 50 | 72 | 72 | 92 | 92 |
| Center Height (mm) | 1100 | 1000 | 1000 | 1000 | 1000 | 1200 | 1200 | 1200 |
| Total Length (mm)* | 2238 | 2859 | 4370 | 4457 | 5210 | 5964 | 7494 | 7522 |
| Width (mm)* | 550 | 570 | 760 | 760 | 870 | 940 | 1040 | 1200 |
| Total Height (mm)* | 1270 | 1262 | 1250 | 1250 | 1402 | 1581 | 1759 | 1564 |
| Frame Length (mm)* | 1850 | 2400 | 3560 | 3560 | 4020 | 4990 | 6042 | 5865 |
| *(L/D=40) | | | | | | | | |