SHINI: Group Automation in Cosmetics Packaging Industry
---
With the improvement of living standard and the upgrading of consumption structure, the proportion of daily cosmetic products in people's daily lives is increasing. The "she economy" market centered around the female consumer groups is huge, and the booming development that caters to thedemands has given rise to a series of new consumer trends, and providing many opportunities for the cosmetics industry chain. Cosmetics is both an industry and a culture, and product culture and corporate image are the focal points of winning competition. For the cosmetics industry, which is prone to changing fashion trends, the safety and appearance of product packaging materials have higher requirements, other than practicality. The environmental protection of packaging and production processes has become a focus of attention for enterprises to comply with market trends. In order to stand out in fierce competition, manufacturers must continuously optimize their design and production processes to meet the more diverse needs of consumers. The use of automated production lines in the manufacturing process can effectively control costs, improve production efficiency, ensure product quality, and enhance the overall competitiveness of the enterprise.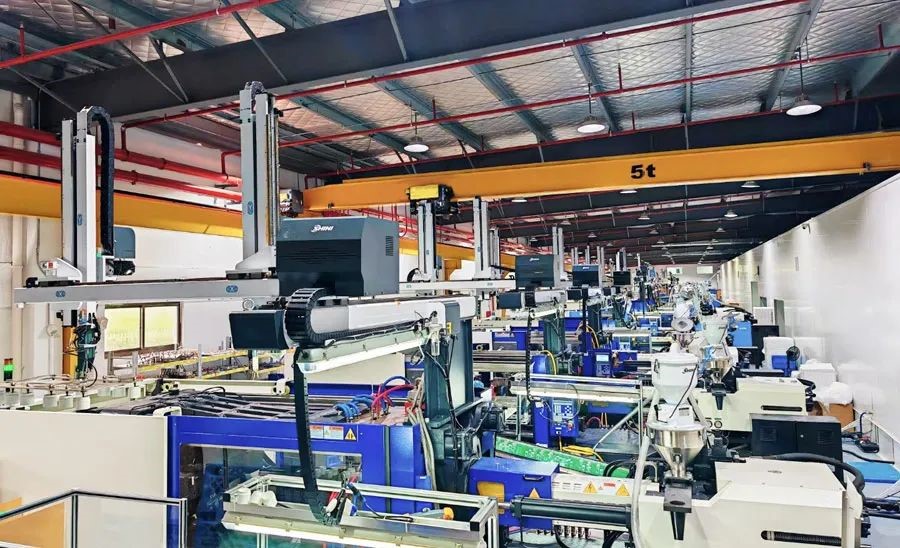 A technology company in Shanghai city that mainly works in cosmetics, food and beverage packaging has been a customer of Shini for many years. This year the company purchased a dozen of SHINI 5-axis robots, ST5 series, for fully automatic injection molding of cosmetics packaging products. After using Shini robots on their IMMs, the stable and efficient operation satisfies the customer with consistent output, higher productivity and improved quality.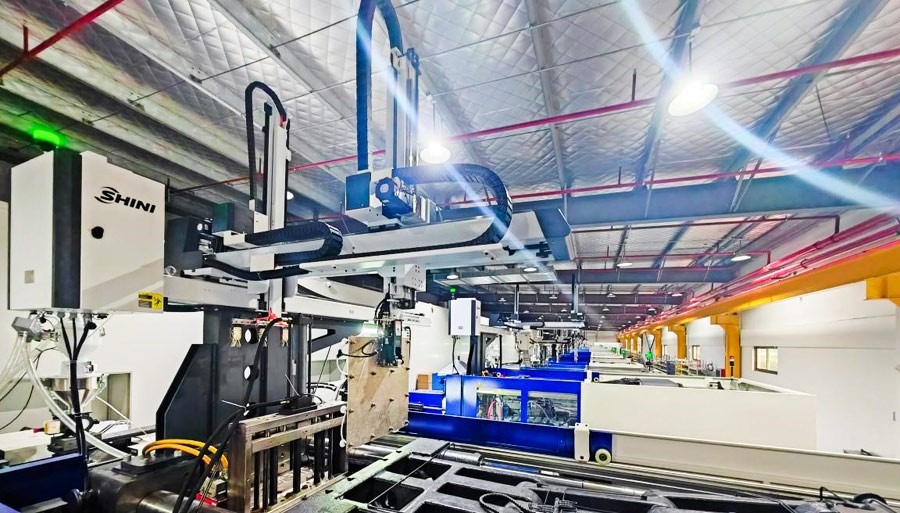 The 5-axis servo robot (drive-control integrated), adopting card plug-in type drive-control integrated technology, enables reduce control box, less cables usage, easier maintenance and better safety. It is equipped with 8" high resolution HMI and supports various bus protocols such as Ethernet, CAN, RS-485/RS-422. The embedded IEC61131-3 compliant PLC allows easy secondary development and supports controlling multiple robots. It features easy programming, quick teaching and has dedicated processing instructions for stacking, sampling and rejected part handling. It also complies with robot Technical Specification DQT-GZ02-RZ-2021 and applicable to Robot Product Certificate.