Efficient and Customized Blow Molding Solutions by CHEN WAY Machinery
---
Blow Molding is a widely used Plastic Molding method, and there is a high global demand for Plastic Molding. CHEN WAY Machinery Co., Ltd. specializes in manufacturing Plastic Blow Molding machines and has been in the industry for over 30 years since its establishment in 1990.
They have successfully integrated research and development with manufacturing, and their products have been marketed in multiple countries worldwide. With rich experience in customized production, CHEN WAY can tailor machines 100% to clients' needs to meet their efficiency and effectiveness requirements in the production process.
Innovative Three-layer Blow Molding Machine
Most machinery users are accustomed to using a Single-layer Blow Molding Machine to produce products, however, this is not the most cost-effective production method.
CHEN WAY's Three-layer Blow Molding Machine, with its stable production capacity and high product yield, can reduce material costs by about 10% to 12% by adding recycled materials and calcium carbonate to the middle layer. It can also successfully achieve plastic recycling and reuse while Single-layer Blow Molding Machines do not significantly save on material costs. The Continuous Type Three-layer Blow Molding Machine from CHEN WAY, products applications are quite diverse, ranging from 5-liter to 30-liter bottle, jerry can, and more.
Efficiency, Economy, and Customized Solutions
CHEN WAY specializes in providing customized solutions for Blow Molding Machines to meet the diverse needs of its clients. One particular case involved the production of blow molding machines used to manufacture feed buckets for the animal husbandry industry. However, CHEN WAY is confident in fulfilling their clients' requests as the technology of Blow Molding is required.
They respond quickly to clients inquiries, first understanding the clients' needs, product specifications. After evaluating, they provide the clients with drawings and preliminary designs through email or video, which are usually completed within a day. Most clients of CHEN WAY are from foreign countries, "efficiency" is a challenge, but it is also a major competitive advantage for CHEN WAY.
Furthermore, CHEN WAY's after-sales service planning is quite comprehensive, providing not only a one-year warranty but also installation, machine operator training, maintenance, and other services, thereby establishing long-term trust relationships with their clients.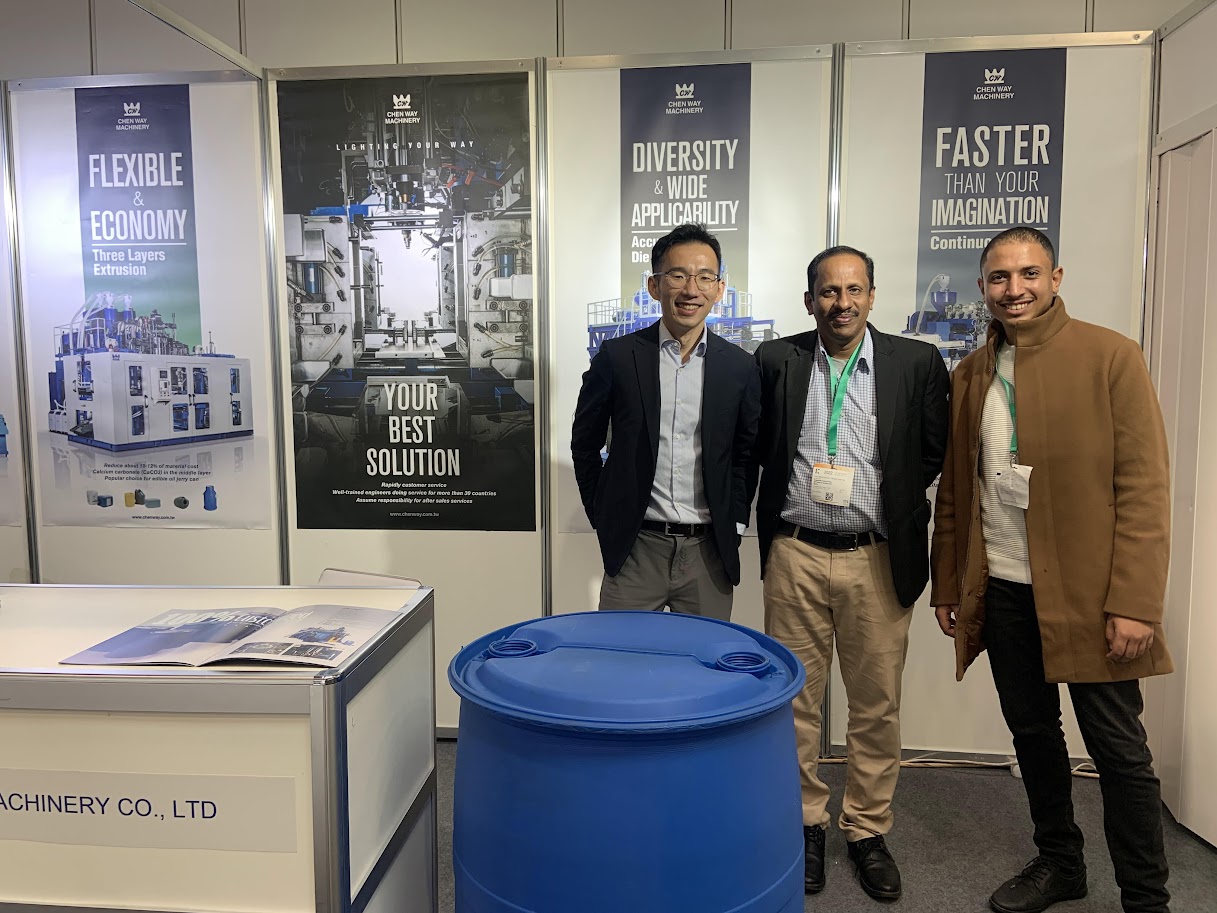 Outlook for the second half of 2023
Looking to the future, CHEN WAY is excited to expand its clients base further, with plans to participate in VietnamPlas 2023. This event provides the perfect opportunity to showcase their latest products and connect with potential clients.
CHEN WAY's commitment to providing high-quality, customized solutions makes them the top choice for Blow Molding Machines in the market.
Learn More
CHEN WAY: 4 Must-Know Tips to Cost Saving and Eco-Friendly of Blow Molding Machine
CHEN WAY: How is a Sports Water Bottle Made by Extrusion Blow Molding?