KUNG HSING: How to Make Wider Agricultural Films by Blown Film Extrusion Machines?
---
Do you know the wider the rolls of agricultural film that can be produced in a day, the more cost you will be able to save in the long run? Have you ever thought about this matter and how can we achieve this result? As an experienced agricultural blown film machine manufacturer, we would like to share all updated breakthrough technologies here. These include larger die heads, large-scale manufacturing capability and wide materials availability, which you should know when producing agricultural films.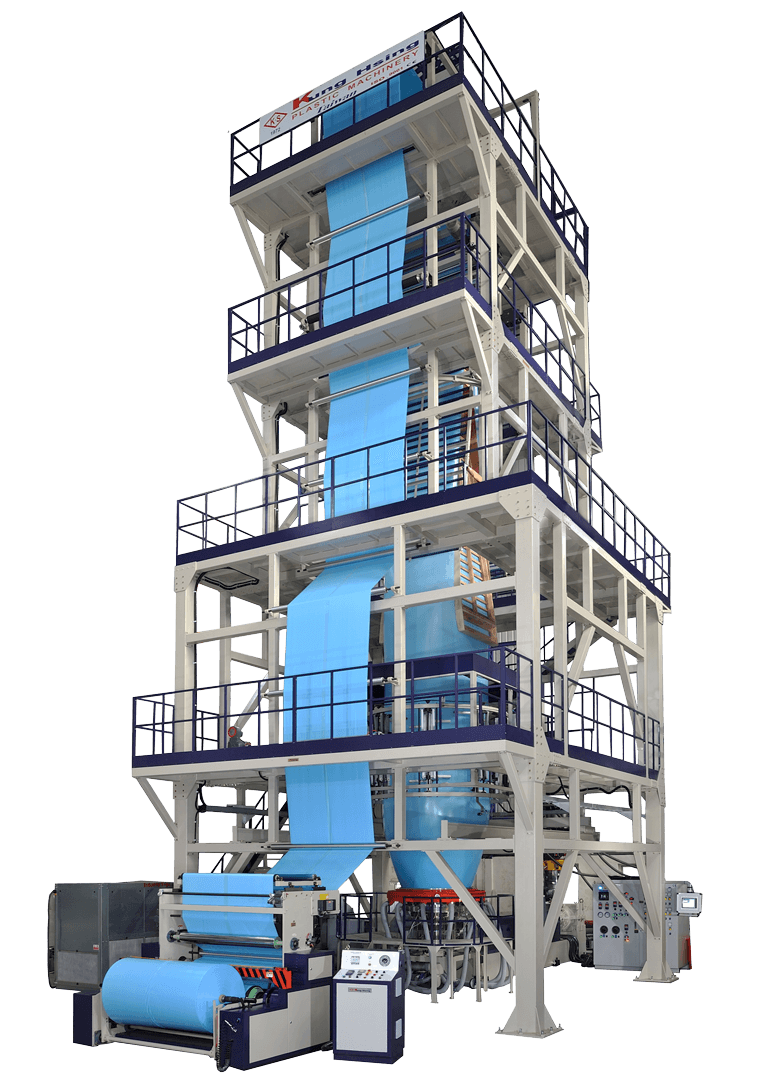 Breakthrough Technology for Achieving Wider Agricultural Films
When it comes to blown film machines, the die head is one of the most important components. It is the part that determines how wide and thick your final product will be.
Large-sized Film Die Head
A manufacturer who makes larger die heads can produce much wider agricultural films than a manufacturer who makes smaller ones. Actually, there are only a few blown film machine manufacturers who can use large dies and produce these 8 M or wider agricultural films.
Large-scale Manufacturing Capability
Technical ability is also a crucial asset to look at. Not all manufacturers can produce a wider agricultural film with a large-sized film die head. Only those manufacturers with large-scale production bases and rich production can achieve this goal.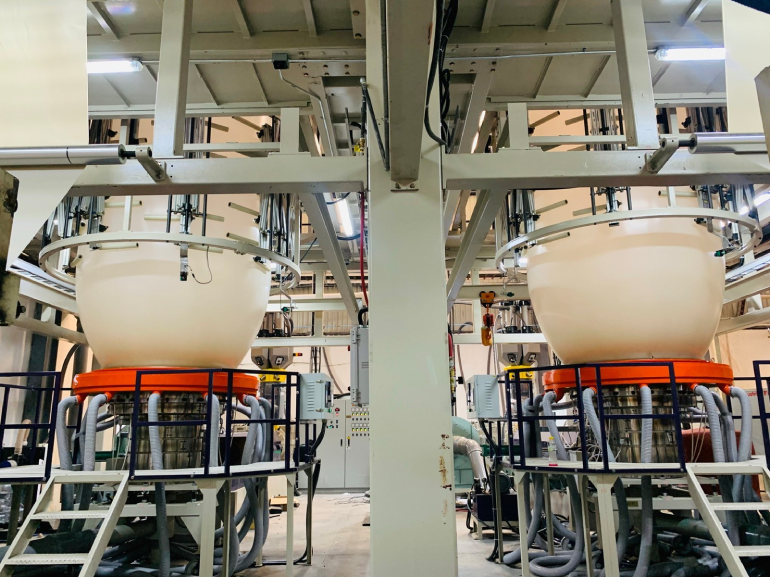 Ways to Improve Efficiency in Agricultural Blown Film Manufacturing
The blown film manufacturing process is a complex procedure and requires high technical skills to achieve the best results. To help the production of agricultural films more efficiently so they can achieve higher outputs and outstanding film quality, the following equipment is needed. They could be a gravimetric dosing system, IBC system, and automatic profile control system (auto air ring).

Challenges of Producing Agricultural Film
Agricultural films are mainly used for land coverage and greenhouse construction. As a result, the requirement for the film to be wide enough and ensure complete coverage becomes crucial. These requirements from plastic films bring great challenges to the manufacturing process of blown film. The greater the width, the greater the technical difficulty to overcome in production.
Larger and Wider Agricultural Films
Whether it is for land coverage or greenhouse construction, the width of the film must meet the requirement of the large area of agricultural film during the production. However, these difficulties in production can grow exponentially when the width of the final product requirement increases.
Thicker and Tougher Agricultural Film
Besides the width requirements, the thickness of the film must also meet the standards. The thickness of the plastic film can range from 0.08 mm to 0.25 mm, depending on client requirements. Sometimes, large multi-span greenhouses require a film thickness of over 0.25 mm to ensure structural strength, stability, and durability.


Advanced Agricultural Blown Film Machine
Kung Hsing Agricultural Film Machine has made breakthroughs in the following aspects with its advanced technology.
• Films with a Flat Width
Kung Hsing's advanced agricultural film blowing machine can produce films with a flat width of up to 10 M.
• Wide Ranges Resins are Available
- PE (Polyethylene)
- LDPE (Low-Density Polyethylene)
- LLDPE (Linear Low-Density Polyethylene)
- MDPE (Medium-Density Polyethylene)
- EVA (Ethylene Vinyl Acetate)
- Various Biodegradable Materials

In an agricultural film, PE is the raw material, while the addition of harder HD and softer LD depends on the end-use requirements and hardness of the product. The film blown machines that can produce this range of agricultural films are mostly three-layer or five-layer co-extrusion blown film machines. To maintain the consistency in thickness and width-length, the extreme precision of the die head, screw, and other key components is required.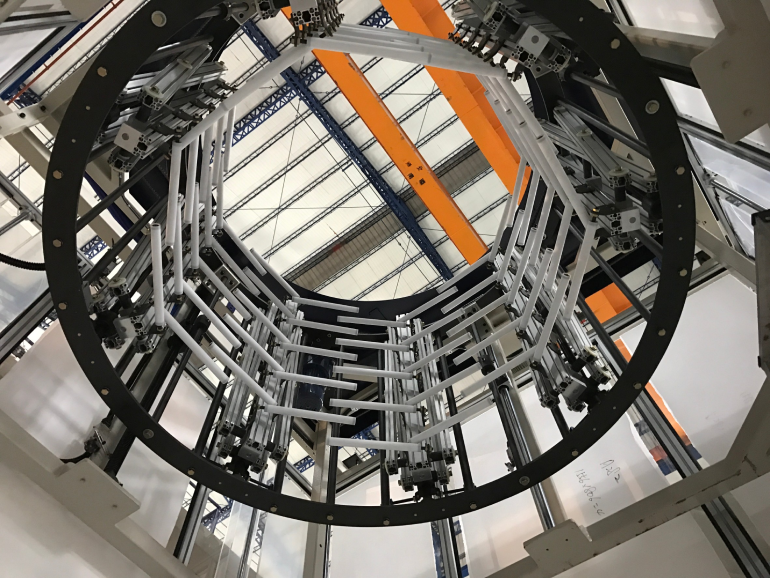 Read Also: 5 Layer Blown Film Line Guide - Buying Tips

• Wide Range of Application
There are many agricultural film products in the market, and most of them have their own features and functions. The choice amongst this wide range all depends on your needs.
• Greenhouse agricultural film
It effectively achieves the purpose of constructing a cheap and durable greenhouse in a short amount of time compared to the traditional method.
• Ground-covering film
It covers the land and exposes only the crops, reducing the cost of maintenance by remaining consistent in temperature and humidity.

The agricultural film blown machines can also be used for producing a wide variety of films like:
• Greenhouse Film
• Mulch Film
• Silage Film
• Geomembrane Film
• Stretch Agricultural Film
• Biodegradable Agricultural Film
• Solar Sterilisation Film
• Low Tunnel Film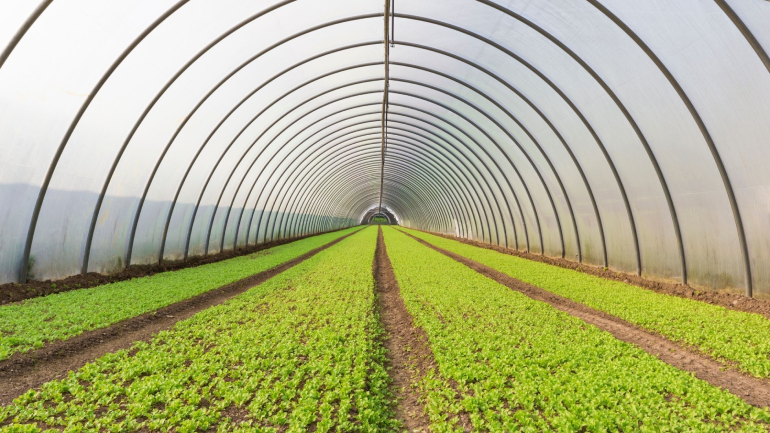 Work With Experienced Agricultural Film Machine Manufacturer
Established in 1972, Kung Hsing Plastic Machinery Factory is the leading manufacturer of extrusion machinery design and manufacture. Specializing in manufacturing all kinds of film blowing machines, Kung Hsing's machines are sold in over 100 countries and approved by many experienced experts and manufacturers in the plastics processing industry.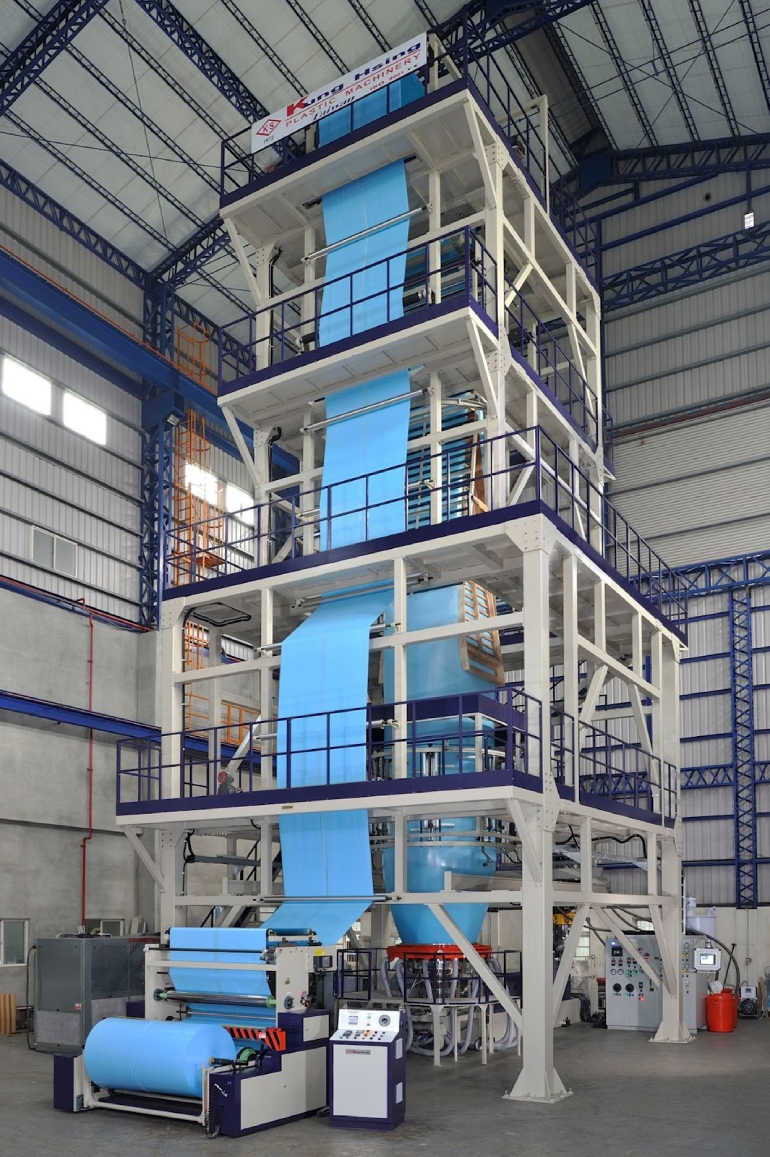 The reasons for the excellent performance of Kung Hsing's blown film machine in manufacturing plastic films, especially for agricultural films are as follows:
• Rich multi-layer co-extrusion blown film technologies and experiences
• Familiar with various blown film materials and applications
• Excellent processing plants in Taiwan create a stable supply chain
• Sustainable production and minimizing the impact on the environment
• Continued investment to meet both local and global customer needs

If you would like to learn more about our other products, please see the links below. Blown Film Machine

For the latest news from Kung Hsing Machinery, please follow our social enterprise channel:

●Kung Hsing's YouTube Channel
●Kung Hsing's Facebook

Original post: https://www.kunghsing.com.tw/en/news_i_agricultual-film-blown-film-extrusion-machine.html