Classification : Die Cutting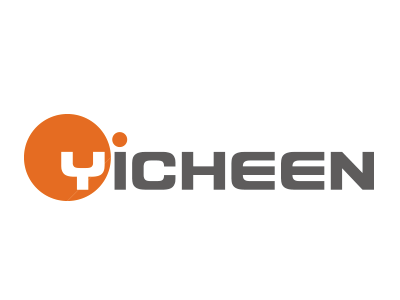 Country: Taiwan
Phone: 886-6-3562788 (21)
Fax: 886-6-3562777
Contact Person: Peggy
The improved and upgraded traditional punching machines.
Adopt four column of Hydraulic cylinder, average cutting force, high efficiency to raise the productivity.
The upper die install by Magnetic platen, it is very convenient to change die.
Microcomputer controller with touch sensing screen for maximum operation convenience and accuracy. Also, optional equipped with LCD screen computer control system is available, which it can memory operation program, provide the most convenient in operation and accurate cutting operation.
Lubricated system design on Main shaft to avoid machine parts damage in movement and enhance machine lifetime.
The Safety device (opening safe net for emergency stop motion) ensures the operator safety.
Options: Air shaft unwind device, Air shaft rewind device
| | | |
| --- | --- | --- |
| Model No. | YC-506B | YC-506E |
| Cutting force | 6Tons | 6Tons |
| Cutting size | W350xL(D)280mm | W550xL(D)350mm |
| Material thickness | T1~10mm | T1~10mm |
| Cutting speed | 20~70times/min | 30~60times/min |
| Open daylight | 40~120mm | 50~140mm |
| Machine size | Approx. L1140 x W970 x H1730 mm | Approx. L1550 x W1450 x H2250 mm |
| Machine weight | Approx. 1100kgs | Approx. 2500kgs |
| | | |
| --- | --- | --- |
| Model No. | YC-506L | YC-506X-60T |
| Cutting force | 10Tons | 60Tons |
| Cutting size | W620xL(D)420mm | W1000xL(D)1200mm |
| Material thickness | T1~10mm | T1~10mm |
| Cutting speed | 20~70times/min | 10~25times/min |
| Open daylight | 40~120mm | 100~200mm |
| Machine size | Approx. L1950 x W1180 x H1900 mm | Approx. L2200 x W2200 x H2300 mm |
| Machine weight | Approx. 2200kgs | Approx. 6500kgs |
Specifications are subject to change without notice for design improvement.
The specification can be designed by customers demand.
Suitable for cutting one layer or several layer of such material as rubber sheet (bottom sole, medium sole), EVA, leather, plastic canvas, vacuum foaming products, nylons, carpet, mat, corks, soft tiles, paper boards and synthetic materials.