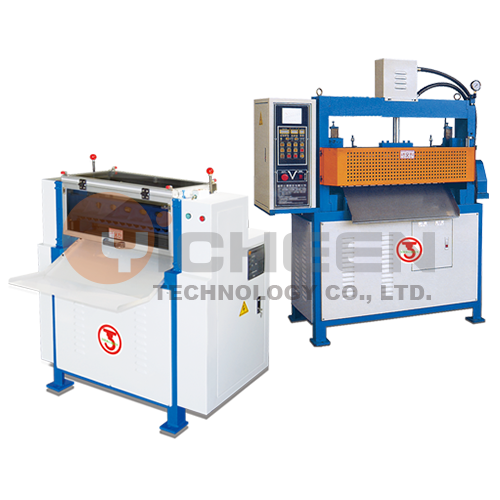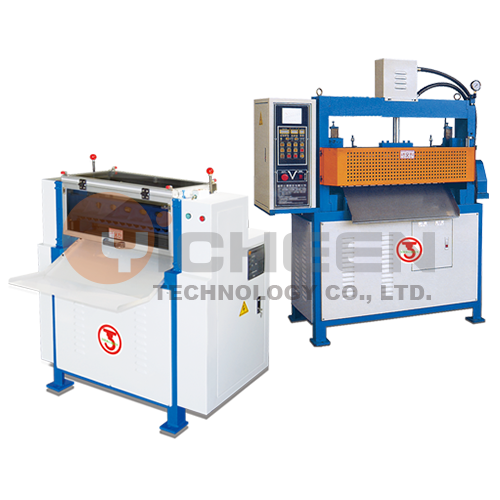 Classification :
Sheet Cutting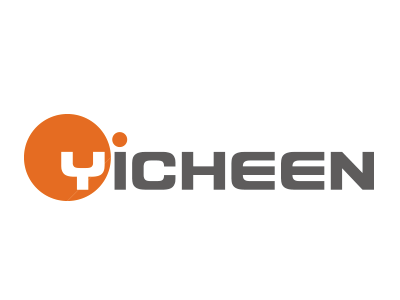 Country: Taiwan
Phone: 886-6-3562788 (21)
Fax: 886-6-3562777
Contact Person: Peggy
This machine is suitable for cutting material such as rubber sheet, leather, plastic canvas, vacuum foaming products, nylon, paper boards and synthetic materials.
For improving traditional pedal-cutting machine, this machine works quietly, speedily and saves manpower. It is a brilliant weapon for upgrading work efficiency.
Cutter is convenient for adjustment to improve abutting accurate and easy to maintain.
Microcomputer controller for maximum operation convenience and accuracy.
Optional device: Air shaft unwind device.
| | | |
| --- | --- | --- |
| Model No. | YC-708 | YC-717 |
| Cutting size | L1~100 x W700mm | L100~1500xW700mm |
| Material thickness | T1~10mm | T1~10mm |
| Cutting speed | 50~70times/min | 20~40times/min |
| Motor | 2HP | 5HP |
| Stroke | 50~90mm | 50~90mm |
| Machine size | Approx. L1250 x W12000 x H1350 mm | Approx. L1700 x W1200 x H1890 mm |
| Machine weight | Approx. 500kgs | Approx. 900kgs |
Suitable for cutting material such as rubber sheet, leather, plastic canvas, vacuum foaming products, nylon, paper boards and synthetic materials