Classification : SELECTING MACHINE FROM BOTTLES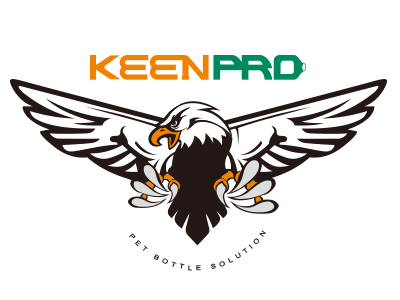 Country: Taiwan
Phone: 886-4-23345536/ 86-595-88169879
Fax: 886-4-23345539/ 86-595-88165687
Contact Person: Claire
Good toughness
Light weight
Acid and alkali resistant
Fast production
Good transparency plastic bottle
Good impact resistance
Food grade container
Precise preform neck
Stable external appearance
Easy processing
Anti-aging
Servo motor power and pneumatic combination structure. Stable, environmentally friendly, energy-efficient, low noise, low pollution.
Blow Molding machine Breakthrough traditional heating methods and low energy consumption.
We included gas recovery device to reduce air consumption of air compressor gas.
Modular structure design, simple, reasonable and easy to operate and maintain PET Stretch Blow Molding Machines.
Reasonable space configuration, small footprint.
Easy-to-understand human-machine interface of machines and operation is easier.
All components use internationally renowned brands to ensure accurate and stable operation.
(1). Will bottle samples be provided?
Yes, bottles will be sent out to let the customer check if it is satisfied or need adjustment.
(2). How can I know the sauce bottle making machine price
Due to the molds and accessories required by the customer are different, the price will be adjusted. Therefore we have to know your exact demands so that we can provide a quote to you.
(3). What should I do if the PET plastic bottle is defective?
You can inform the problems of the bottle to Keenpro, we will tell you the cause of the problem according to your description, and provided a suitable solution to the customer.
(4). Can your blow molding machines produce all types of beverage bottles?
We can produce all kinds of bottles like mineral water bottles, juice bottles, sauce bottles, soda bottles, oil bottles, etc.