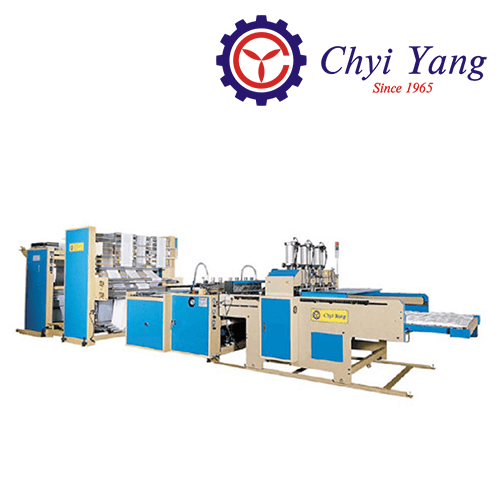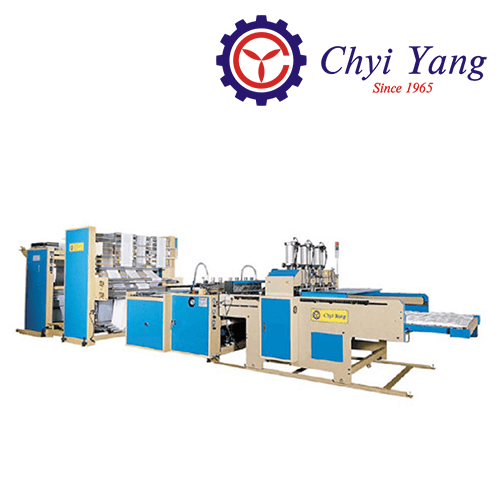 Classification :
Plastic Bag Making Machine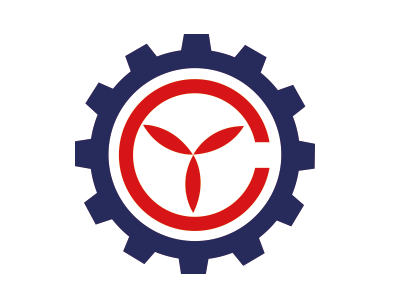 Country: Taiwan
Phone: 886-3-328-8686
Fax: 886-3-328-3737
Contact Person: Renee Kuo
This machine is for big width film, can heat slit & sealing the film into 3 lines, then pass gusset units to have 3 lines printed T-shirt bags.
The heat slitting device can maintain the stable temperature in operation to ensure the strong sealing.
Equipped with servo motor & controller made in Japan to provide high speed production & exactly bag length.
Jumbo roll lift-up unit uses automatic machine arm instead of labor to lift up the jumbo rolls. Air shafts are for easier operation & save time.
Waste conveyor delivers the waste of film to the indicated position after punch.
Finished bag fold device folds the T-shirt bags in half to save the labor working time.
We also have 2 lines machine, for more details, please kindly contact us.
We didn't show all specification & model, please kindly contact us for other model & details specification
Model

C3TP+3S-3230SG

Max. Feeding Film Width

1600mm

Bag Width

170-380mm x 3 lines

Bag Length

350-700mm x 3 lines

Sealing Thickness

0.008-0.035mm

Capacity

240-300pcs x 3 lines

Power Requirement

11.5 Kw

Air Compressor

7.5 HP

Machine Dimension

830 x 180 x 210 cm




*Output depending on bag width, length, thickness & raw material.

*For more details specification, special requirements & quotation, please kindly contact us.