Classification : Bottom Sealing Bag Making Machine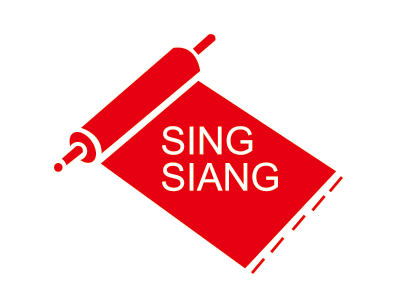 Country: Taiwan
Phone: 886-6-356-3297
Fax: 886-6-356-7267
Contact Person: Angela Yang
1. Servo Motor Driven, Efficient mechanical structure produce 120 bags per minute.
2. User-friendly Control Panel, easy to understand easy to operate.
3. Digital control for production length adjusting, precise and less wastage.
4. Simple design, assemble precisely, durable, and easy for maintaining.
5. Easy operating, Pleasant cutting and sealing, with high firmness and no scratch.
6. Real time printing tracing control for accurate registration, when printing error occurred machine will stop automatically.
7. Equip with Front Thick Bags Sealing Device, will able to produce any long length of bags.
8. SHCG-T Twin Servo Motor Driven Model can produce two different size of printed plastic bag at same time.


Model
SHCG-20
SHCG-24
SHCG-30
SHCG-36
SHCG-42
SHCG-50
SHCG-60
SHCG-75
Output Cycle/min
Max 140
Max 140
Max 140
Max 140
Max 100
Max 100
Max 80
Max 80
Bag Width
480 m/m
550 m/m
725 m/m
860 m/m
1010 m/m
1210 m/m
1470 m/m
1850 m/m
Standard Bag Length
Max 1820 m/m
Max 1820 m/m
Max 1820 m/m
Max 1820 m/m
Max 1820 m/m
Max 2540 m/m
Max 2540 m/m
Max 2540 m/m
Servo Motor
One Set
Main Motor
2H4P
2H4P
2H4P
2H4P
2H4P
2H4P
2H4P
2H4P
Inverter
3 HP
3 HP
3 HP
3 HP
3 HP
3 HP
3 HP
3 HP
Heater
2.0 KW
2.2 KW
2.5 KW
3.0 KW
3.5 KW
4.0 KW
4.5 KW
5.0 KW
Power Consumption
3.5 KW
3.7 KW
4.0 KW
5.2 KW
5.7 KW
6.2 KW
6.7 KW
7.2 KW
Machine Dimension (LxWxH)
3300 x 1170 x 1440
3300 x 1270 x 1440
3300 x 1420 x 1440
4200 x 1570 x 1650
4200 x 1730 x 1650
4200 x 1930 x 1650
4200 x 2190 x 1650
4200 x 2540 x 1650
Machine Weight
700 kg
800 kg
900 kg
1000 kg
1100 kg
1200 kg
1300 kg
1400 kg
Gross Weight
930 kg
1100 kg
1200 kg
1300 kg
1400 kg
1500 kg
1600 kg
1700 kg