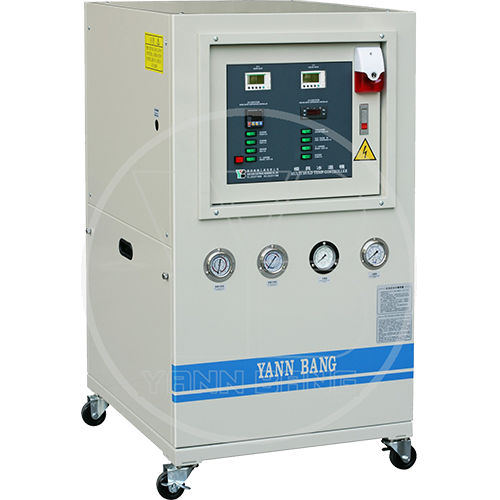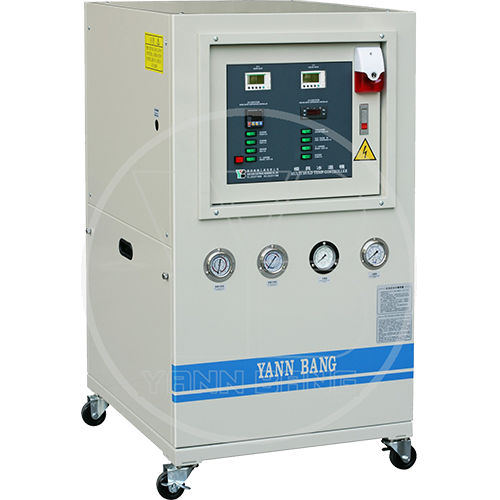 Classification :
Cooling & Heating System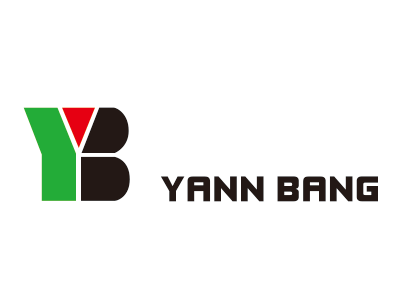 Country: Taiwan
Phone: ENGLISH: 886-4-2271-0000 | 中文:886-4-22716999
Fax: 886-4-2271-1988
Contact Person: Bunny Tsai
Multi Mold Temperature Controller (YMWP)
Heat Up & Cool Down Your Mold Without Waiting!
YMWP combines a chiller and a mold temperature controller to one. No need to wait or switch either your chiller or your mold temperature controller to cool down or heat up the required temperature.
YMWP is different to other generic chillers or mold temperature controllers which can supply cooling water and hot water for your mold at the same time in steady and good condition. Save your energy cost and space.
Cool down quickly from 35°C to 10°C in minutes.

Use the latest European, American or Japanese compressor and pump.

High-efficient transmission function can save up to 25% energy.

Excellent stability.

Save time to preheat or cool down your mold's temperature degree.
Completed safety protection to lengthen the operating time.

Save space and cost. Supply cooling water and hot water (max 180°C) at the same time by the 2-in-1 design.