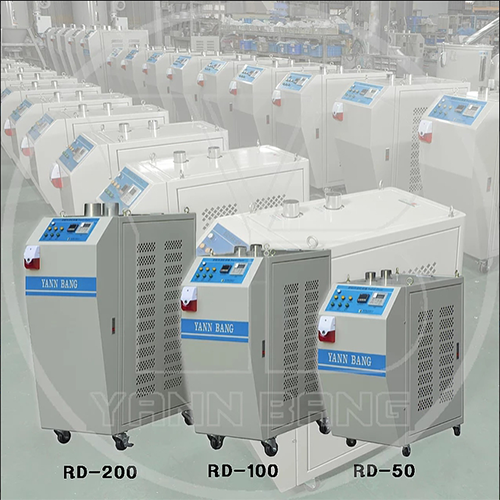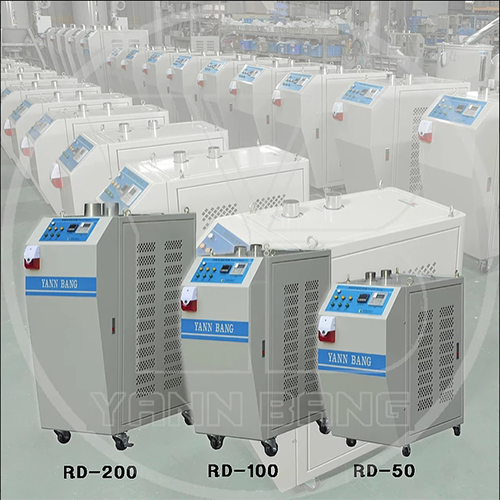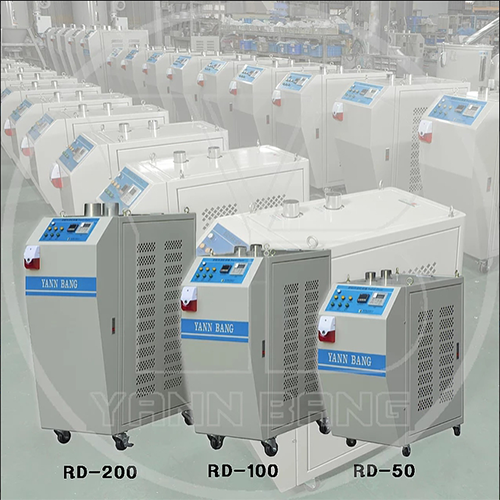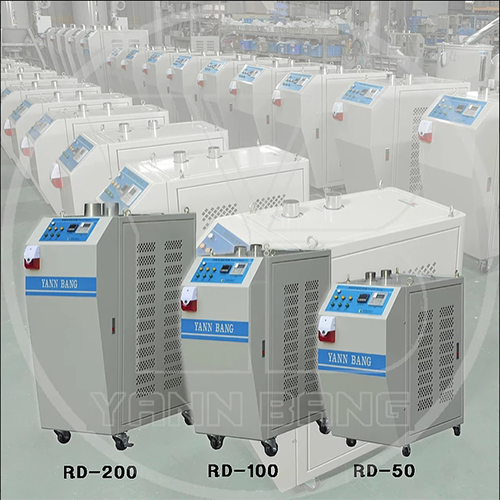 Classification :
Drying & Dehumidifying System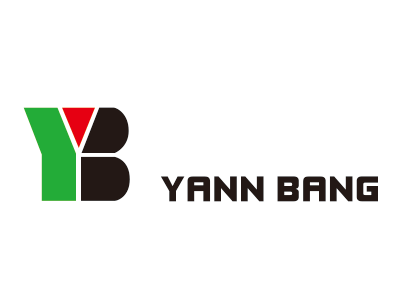 Country: Taiwan
Phone: ENGLISH: 886-4-2271-0000 | 中文:886-4-22716999
Fax: 886-4-2271-1988
Contact Person: Bunny Tsai
Rapid Dryer (RD)
Without replace your old hopper dryer, use this new dryer to dry faster with better quality and to upgrade production more efficiently.
1. Wide application. Suit to numerous material such as PC, PMMA, PA46, PPS, NYLON and some PET/PETG.
2. Save time and energy. Patented technology significantly shortens the drying time. Normally NYLON takes four hours to dry. Work with Yann Bang's rapid dryer (RD), it only takes two hours to dry completely and ready to use. RD can decrease 50% of drying hours and save 50% of energy for you.
3. Upgrade energy save. Combine with Yann Bang's Energy-efficient Hopper dryer can save more energy obviously.
4. Increase yield rate of output. Moisture content can be reduced to 0.02% (depend on the initial moisture content of resin), improve the drying quality of resin, and lower defective products.
5. Easy maintenance. Install with plug-in air filter and dust collector (oil collector) that you can unload easily to clean and replace parts.