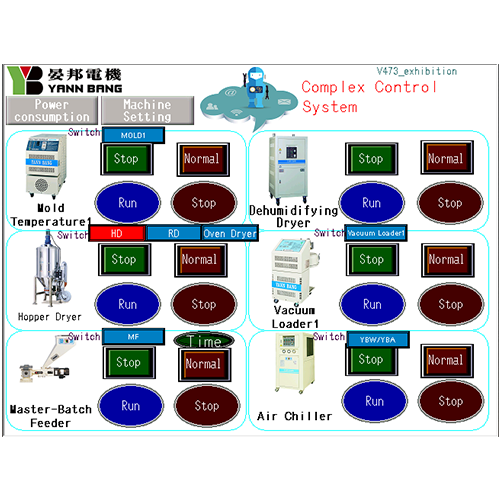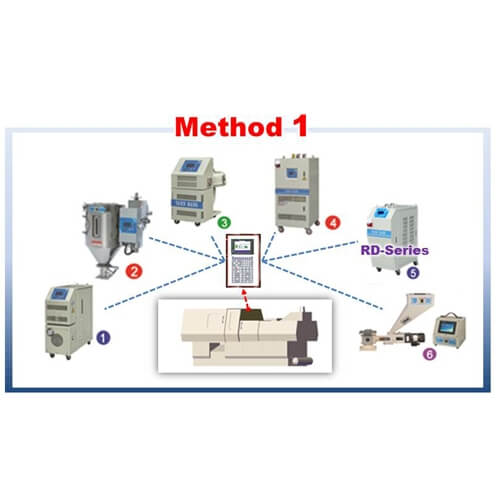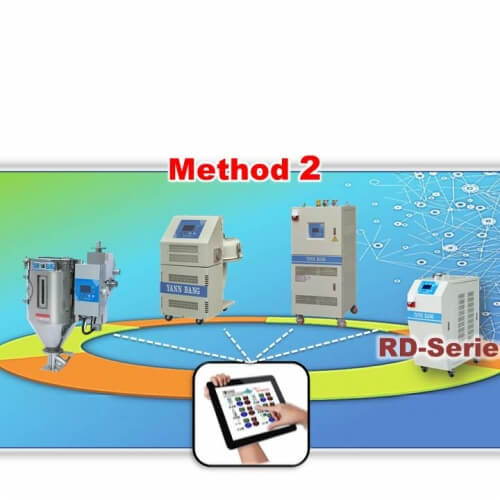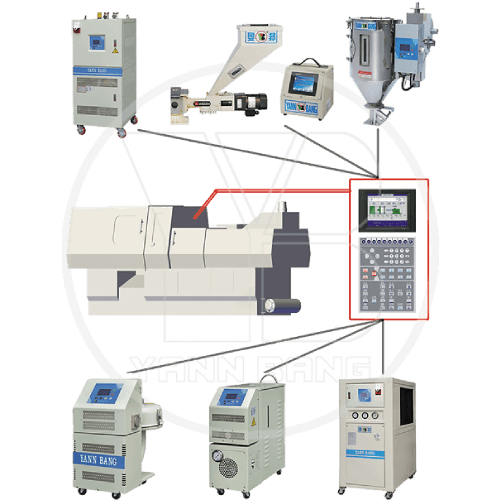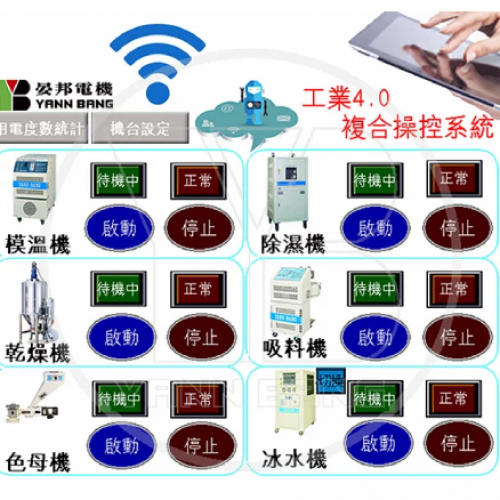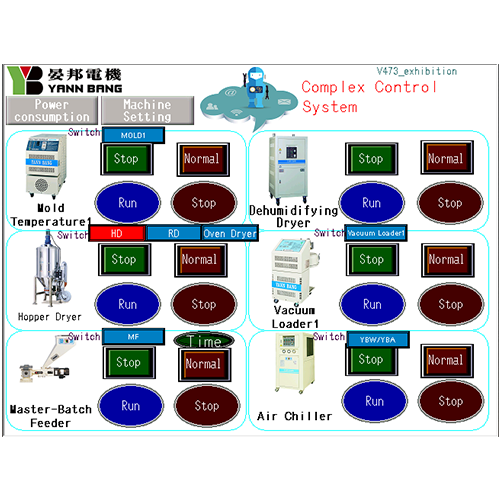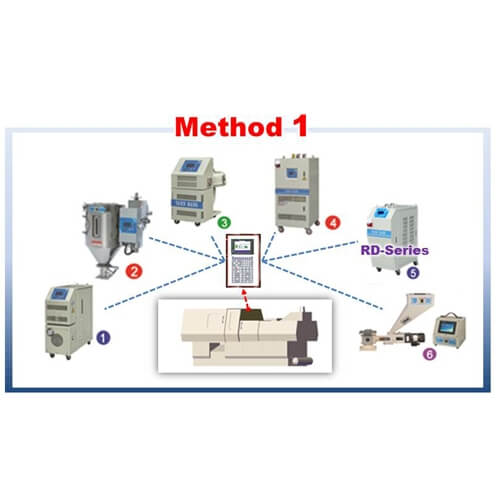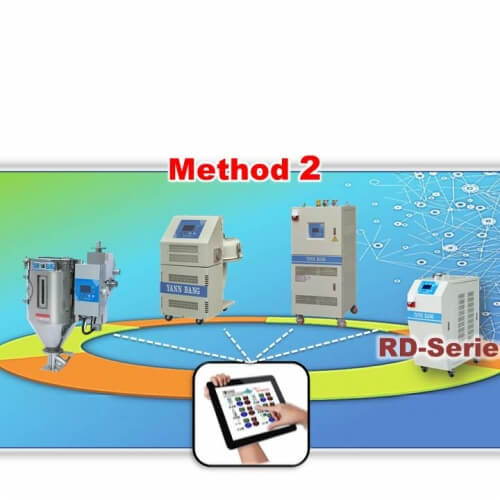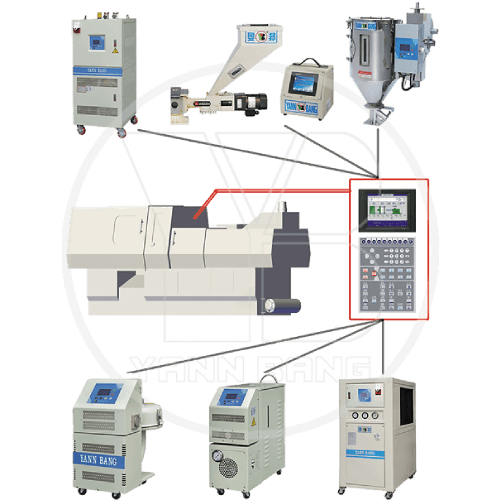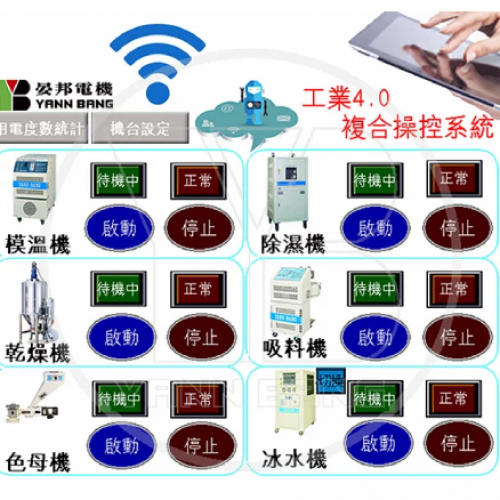 Classification :
Automatic System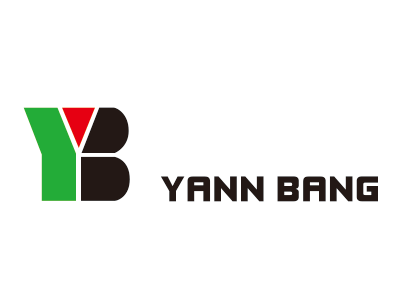 Country: Taiwan
Phone: ENGLISH: 886-4-2271-0000 | 中文:886-4-22716999
Fax: 886-4-2271-1988
Contact Person: Bunny Tsai
WT(Wise-Transit) Net 4.0
Rapid and efficient data for analysis to provide well management.
First Step heading to Smart Factory. Yann Bang, over 45 years' experiences, providing BEST Service.
Method 1: Unified and Connecting with Molding Machine
Unified operation and monitoring and connecting with controller of molding machines. Parameter setting, procedure monitoring, and alarms are all on same controller. Easier for management to control procedure, and save time for managing models.
Method 2: Best Choice to upgrade Traditional Molding Machine
Unified all auxiliary equipment in one controller. Complete all the setting, monitoring and data collecting from equipments by app of Tablets and Smart phones through WIFI connecting method. And Easy heading to Smart Factory through Networking.
Mold Temperature Controller (YBMI/YBMD)
Steady controlled temperature makes plastic molding accurate in size and consistent with quality. Accurate mold temperature solves the problem of plastic flow patterns, reducing flow and weld lines, gloss appearance, record grooves effect, silver streaking, stress-whitening, warping, and etc....
P.I.D temperature controllers are used for accurate control of temperature within±1℃.
Two-step-heating selector makes rapid temperature increasing possible when require thus saving time and power specially start up in the morning. Patented "Heat-insulated" design improves your safety, extend the machine's lifetime and make maintenance more efficiently.
YBMI : By oil, suit for long-term continuous operation, keep the temperature steady, no flash on tiny and thin products, and no corrosion. However, the heater may be damaged if you do not use the thermo oil correctly or change oil routinely. Recommend to choose oil-type mold temperature controller when your required temperature is 150℃ or above.

YBMD : By water, heating up faster, cooling better, harmless to your mold and more economic than oil type for maintenance and cost. However, the water boiling point is low and the element of different water may occur corrosion or limescale to affect the heat exchange and products quality. Recommend to choose water-type mold temperature controller when your required temperature is 150℃ or below.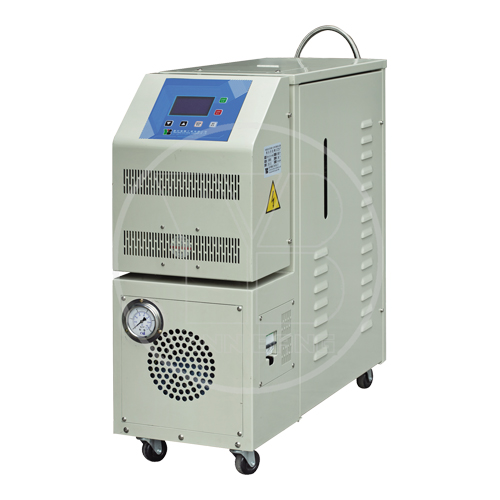 Stainless Hopper Dryer For Optics
‧ The perfect dry capacity is special for optics and electronics use.
‧ Unique design is dust-free and clean-free. Stainless and polish one-unit hopper is compact and light weight to install on the molding machine directly.
‧ To see the material level through a sight glass is to make working more efficient.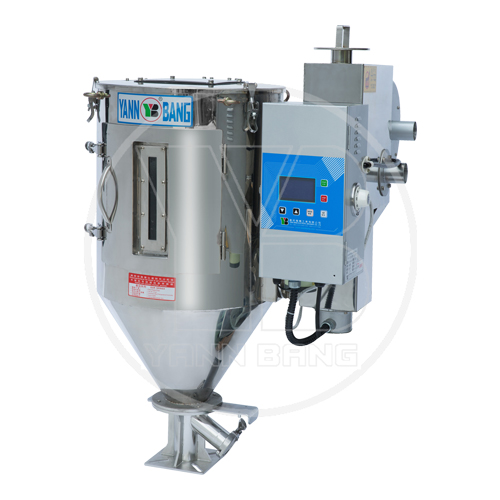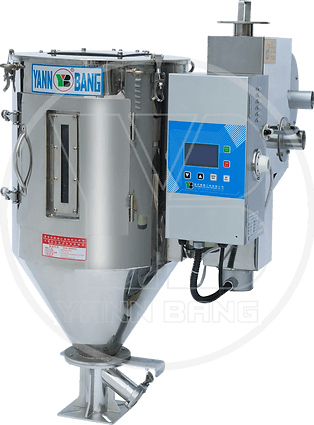 Floor Mounted Auto Vacuum Loader
The separated design of a blower and a suction hopper with mighty horsepower is suitable for long distance conveying. The flexible combination of one blower with one suction hopper up to four suction hoppers can help you to save space and equipment investment cost. That also keeps your resin away the pollution and extend suction points easily for future need.
Easy use by a quiet and powerful induction motor. The motor cabinet can be placed on the floor for convenient operation and the suction hopper on the hopper dryer for easy installation.
Use the same commutator motor as the BC series, and separate motor cabinet and suction hopper design as the TA and TC series. Combine the advantages of the hopper mounted and floor mounted loaders.
The blower is driven by a belt, so the noise is extremely low, and it is suitable for work occasions with high requirements for night and environmental quality.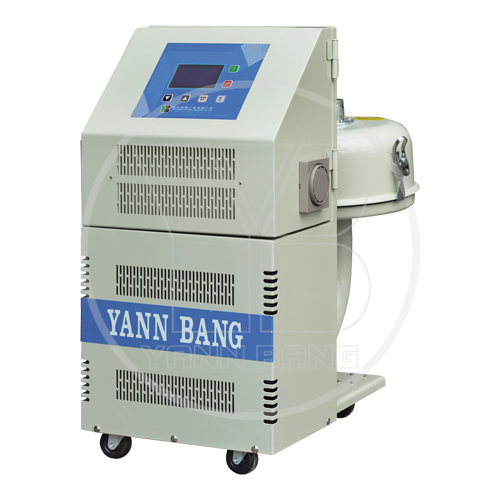 Honeycomb Dehumidifying Dryer (DHC)
1. Import Honeycomb of ceramic fiber , exceed dew point below -40°C of dried air
2. Intelligent Microprocessor Control and premium overheat protector.
3. Accurate PID temperature controller.
4. Well designed Solid State Relay (SSR) and protective devices.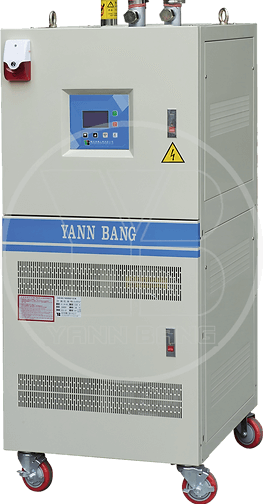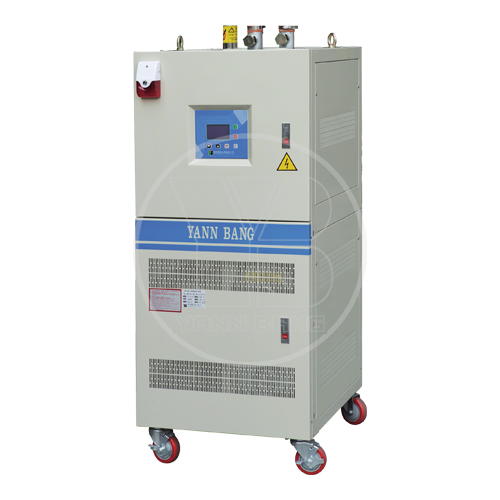 Rapid Dryer (RD)
Without replace your old hopper dryer, use this new dryer to dry faster with better quality and to upgrade production more efficiently.
1. Wide application. Suit to numerous material such as PC, PMMA, PA46, PPS, NYLON and some PET/PETG.
2. Save time and energy. Patented technology significantly shortens the drying time. Normally NYLON takes four hours to dry. Work with Yann Bang's rapid dryer (RD), it only takes two hours to dry completely and ready to use. RD can decrease 50% of drying hours and save 50% of energy for you.
3. Upgrade energy save. Combine with Yann Bang's Energy-efficient Hopper dryer can save more energy obviously.
4. Increase yield rate of output. Moisture content can be reduced to 0.02% (depend on the initial moisture content of resin), improve the drying quality of resin, and lower defective products.
5. Easy maintenance. Install with plug-in air filter and dust collector (oil collector) that you can unload easily to clean and replace parts.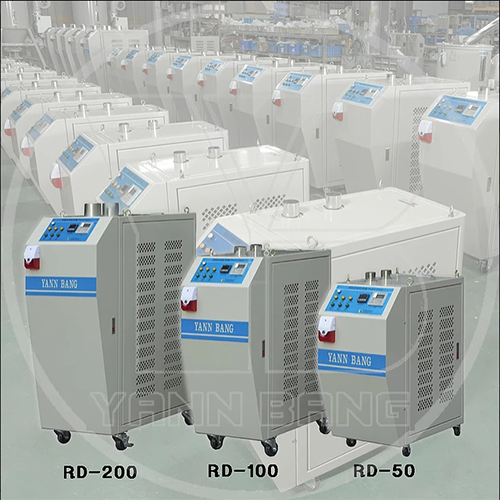 Master-batch Feeder (MF)
The masterbatch mixes with your virgin resin at the machine hopper automatically. You don't need to pre-color nor pre-mix your resin anymore. It saves the manpower, resin, stock costs, and keeps working environment clean.
The unit mixes and doses masterbatch, additives, free flowing powders, regrinded and virgin resin to ensure consistent and accurate mixing which results in better quality of product and less rejects.
With the special process, the internal part of the unit has no dead corners and makes the dosing process more accurate. Both dosing-cylinder and dosing-screw can be easily changed.

The motor feedback control is operated by the tacho-generator which will not be influenced by power fluctuations. It gives the utmost accurate dosing.

If some reasons changed R.P.M. of the extruder after setting, the unit will automatically to be changed by the percentage of new R.P.M.
By just entering the weight of the materials, screw back time, dosing capacity per turn and additional rate of the masterbatch, the CPU will calculate proper R.P.M. rate automatically. The control panel is user friendly & much more accurate. Besides, it also has the function to store up to 10 sets of R.P.M. setting.

To work with the injection molding machines, the unit is also equipped with a timer to control the dosing time.