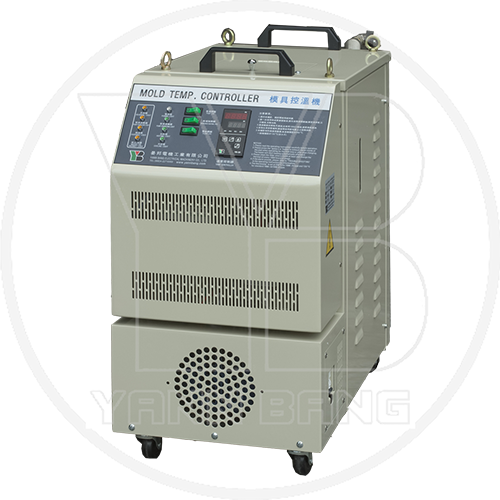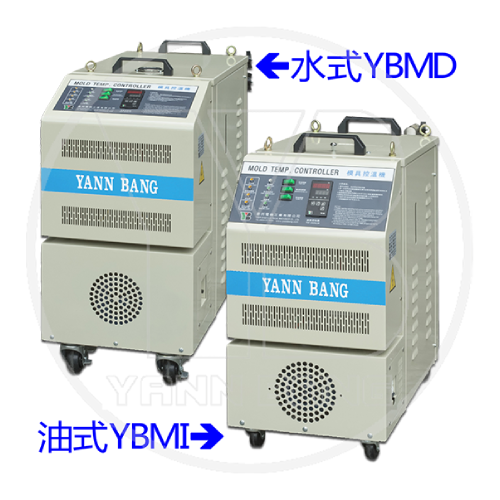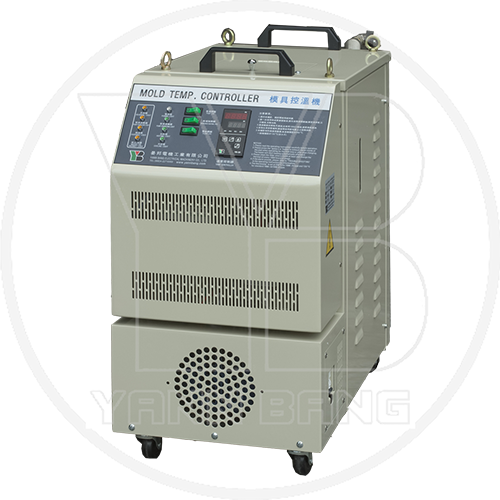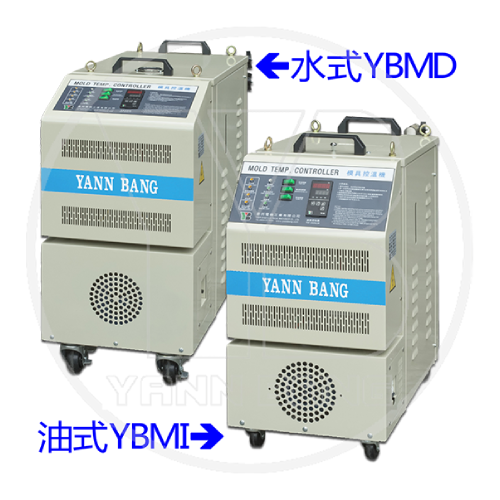 Classification :
Cooling & Heating System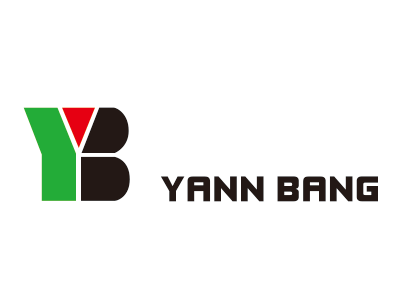 Country: Taiwan
Phone: ENGLISH: 886-4-2271-0000 | 中文:886-4-22716999
Fax: 886-4-2271-1988
Contact Person: Bunny Tsai
Mold Temperature Controller (YBMI/YBMD)
Steady controlled temperature makes plastic molding accurate in size and consistent with quality. Accurate mold temperature solves the problem of plastic flow patterns, reducing flow and weld lines, gloss appearance, record grooves effect, silver streaking, stress-whitening, warping, and etc....
P.I.D temperature controllers are used for accurate control of temperature within±1℃.
Two-step-heating selector makes rapid temperature increasing possible when require thus saving time and power specially start up in the morning. Patented "Heat-insulated" design improves your safety, extend the machine's lifetime and make maintenance more efficiently.
YBMI : By oil, suit for long-term continuous operation, keep the temperature steady, no flash on tiny and thin products, and no corrosion. However, the heater may be damaged if you do not use the thermo oil correctly or change oil routinely. Recommend to choose oil-type mold temperature controller when your required temperature is 150℃ or above.

YBMD : By water, heating up faster, cooling better, harmless to your mold and more economic than oil type for maintenance and cost. However, the water boiling point is low and the element of different water may occur corrosion or limescale to affect the heat exchange and products quality. Recommend to choose water-type mold temperature controller when your required temperature is 150℃ or below.