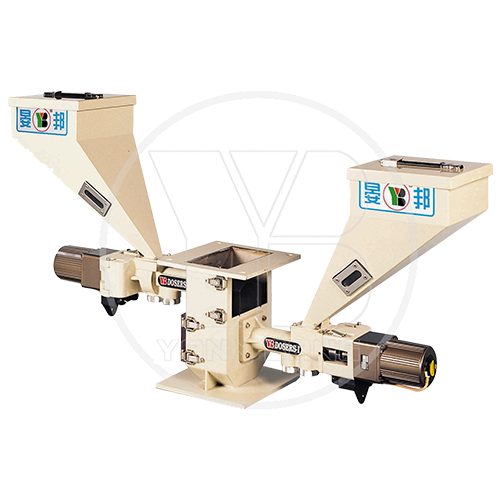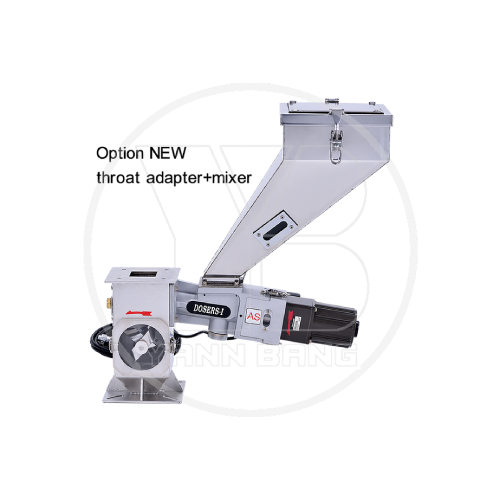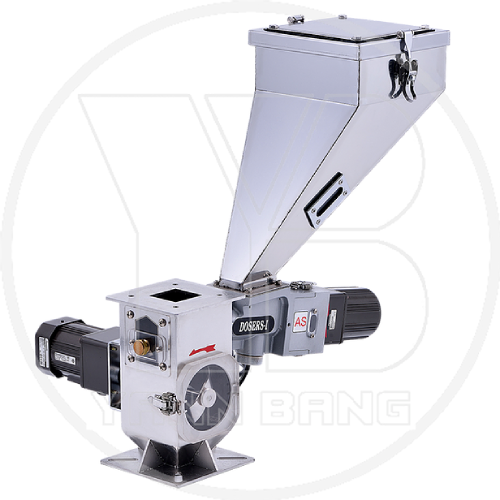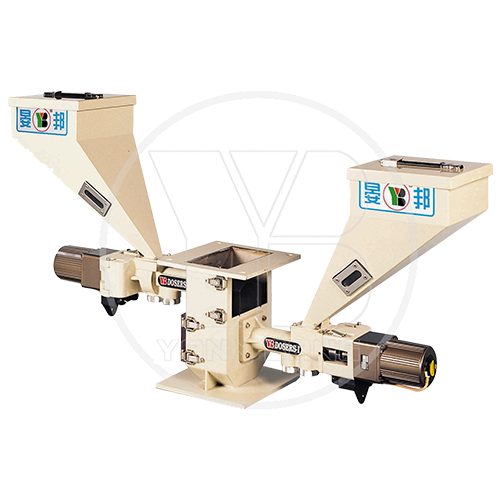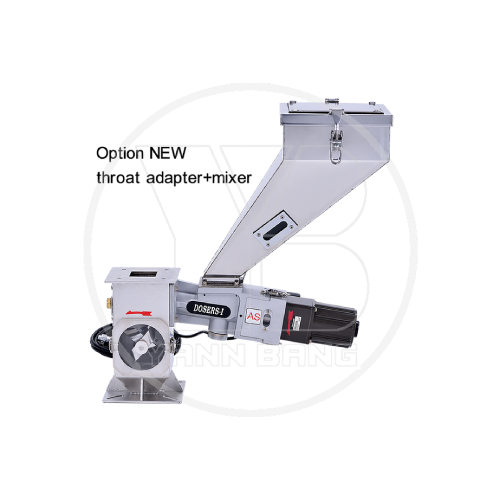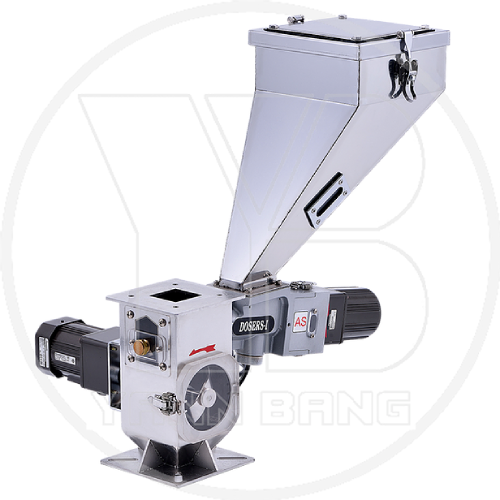 Classification :
Dosing & Mixing System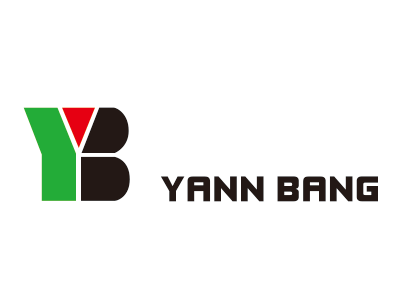 Country: Taiwan
Phone: ENGLISH: 886-4-2271-0000 | 中文:886-4-22716999
Fax: 886-4-2271-1988
Contact Person: Bunny Tsai
The masterbatch mixes with your virgin resin at the machine hopper automatically. You don't need to pre-color nor pre-mix your resin anymore. It saves the manpower, resin, stock costs, and keeps working environment clean.
The unit mixes and doses masterbatch, additives, free flowing powders, regrinded and virgin resin to ensure consistent and accurate mixing which results in better quality of product and less rejects.
With the special process, the internal part of the unit has no dead corners and makes the dosing process more accurate. Both dosing-cylinder and dosing-screw can be easily changed.

The motor feedback control is operated by the tacho-generator which will not be influenced by power fluctuations. It gives the utmost accurate dosing.

If some reasons changed R.P.M. of the extruder after setting, the unit will automatically to be changed by the percentage of new R.P.M.
By just entering the weight of the materials, screw back time, dosing capacity per turn and additional rate of the masterbatch, the CPU will calculate proper R.P.M. rate automatically. The control panel is user friendly & much more accurate. Besides, it also has the function to store up to 10 sets of R.P.M. setting.

To work with the injection molding machines, the unit is also equipped with a timer to control the dosing time.
Masterbatch additives automatic calculation is controlled by HMI interface. Simple operation is special of transparent bottle manufacturing to add the color products such as packing materials, cosmetics, bottles…etc.
High accuracy. HMI interface touching screen input the formula directly. Unit is Smart calculation and high accuracy. Single-Chip Microcontroller provides additional masterbatch calculation for second injection cycle to prevent color differences.
‧ Easy sampling. New "sampling" functions to obtain work easier and better efficiency.
‧ Fast clean. One touch fast clean functions. Screw automatically release the remain material to change the color rapidly.
‧ Multi-Memory. Automatic memory function expanded to 40 groups can be recorded more recipes.
‧ Recipe history. Easily review the message of the total amount for producing cycle and masterbatch added from "recipe mode". No manual calculation needed.
‧ Abnormal notice. The system will display error messages during working conditions. It can be solved error right away and save time.