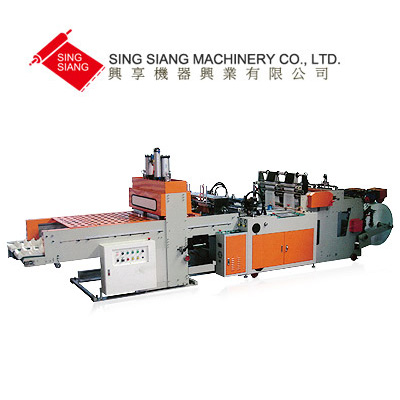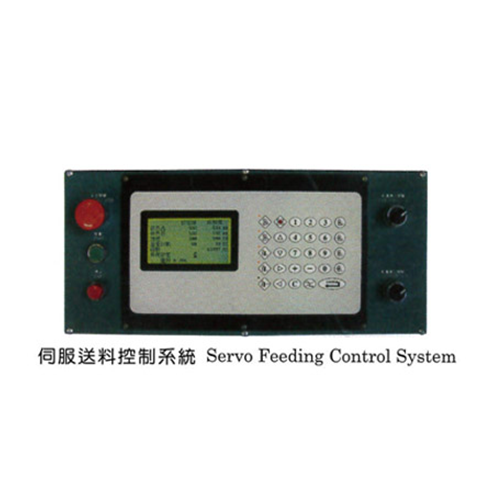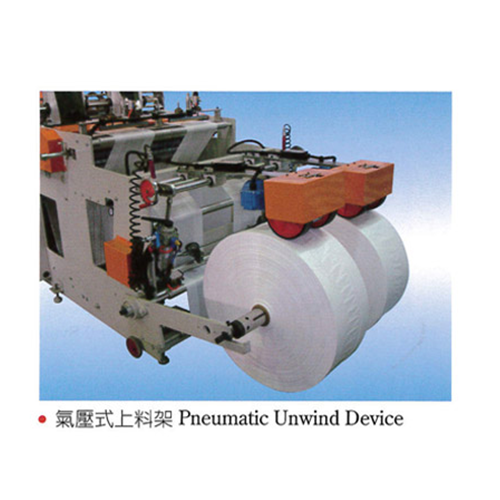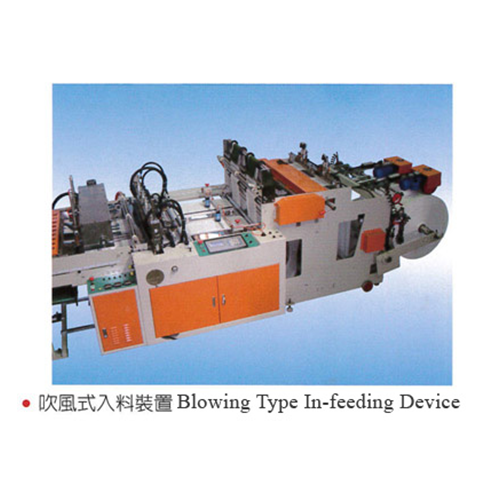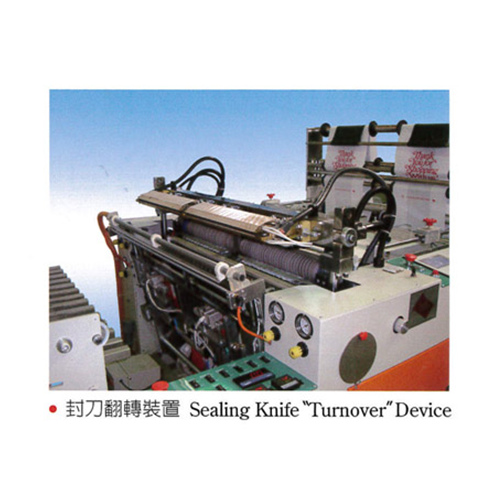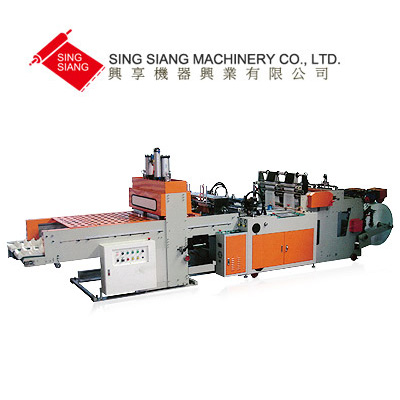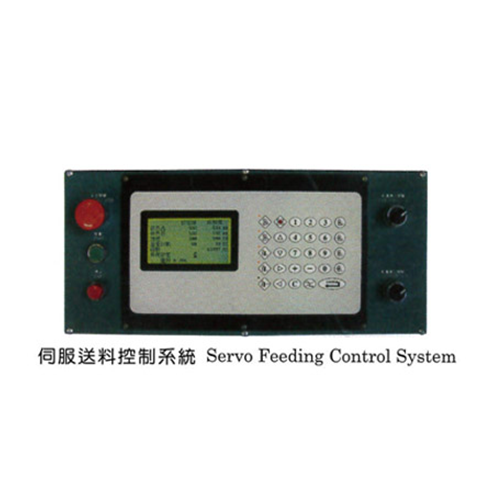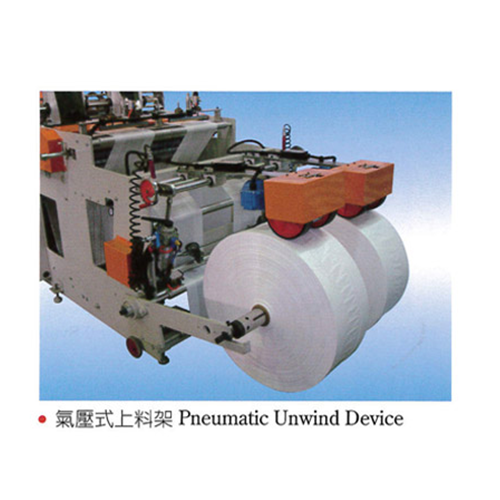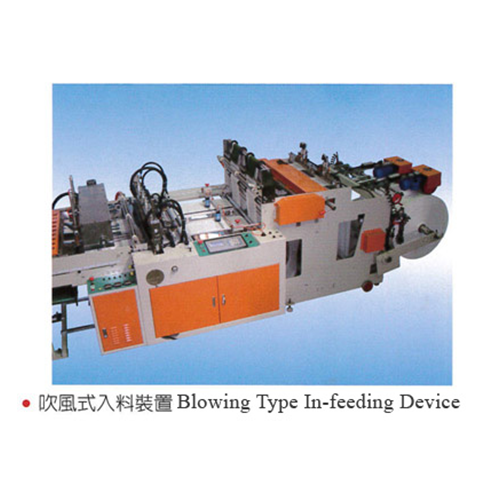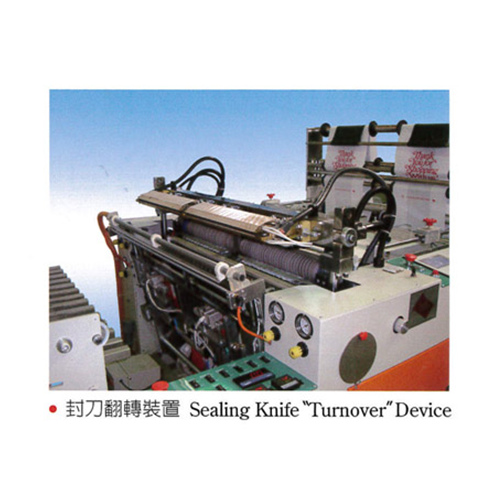 Classification :
T-shirt Bag Making Machine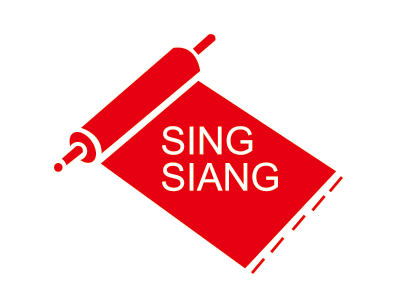 Country: Taiwan
Phone: 886-6-356-3297
Fax: 886-6-356-7267
Contact Person: Angela Yang
1. Specially designed for mass production of T-Shirt bags. Non-stop design prevents machine from pause while clamping bags.
2. Servo feeding control system ensures high speed production with precise size.
3. Mark sensor will automatic tracking printed mark, auto stop when missing.
4. Air blowing feeding device and heat sealing system for stronger sealing strength and smoother film feeding.
5. Pneumatic / Hydraulic boosting cylinder to ensure each bundle of bags to be punched out neatly and quickly.


Model
SHVS-550
One - Line
SHVS-800
Two - Line
SHVS-900
Two - Line
Speed
Max 280 cycleminute
Max 280 cycleminute
Max 280 cycleminute
Bag Width
Max 220 m/m
Max 380 m/m
Max 420 m/m
Bag Length
250 - 700 mm
250 - 700 mm
250 - 700 mm
Film Thickness
0.015 - 0.045 mm
0.015 - 0.045 mm
0.015 - 0.045 mm
Main Motor
3HP2P
3HP2P
3HP2P
Power Consumption
8 kw
9 kw
10 kw
Air Consumption
280 / minuti
320 / minuti
350 / minuti
Machine Dimension (LxWxH)
6800 x 1320 x 2000 mm
6800 x 1500 x 2000 mm
6800 x 1620 x 2000 mm
Machine Weight
2100 kg
2300 kg
2500 kg
Packing M3
6.8
7.6
8.2
Packing M3
6.0
7.0
7.6
Gross Weight
2600 kg
2800 kg
3000 kg