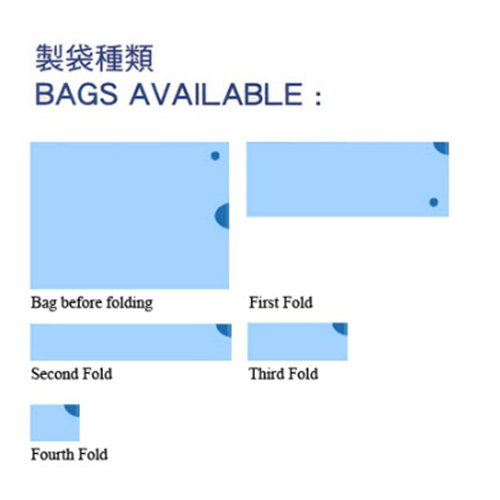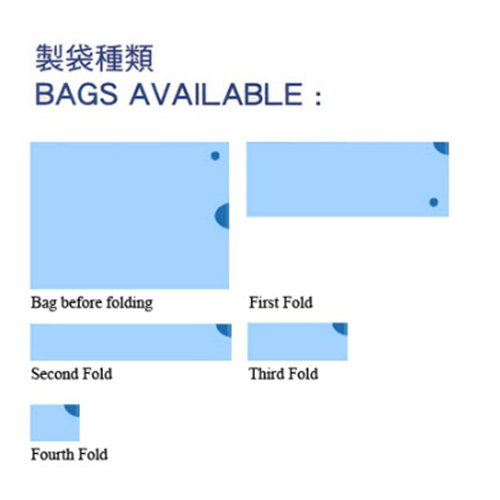 Classification :
Folding Machine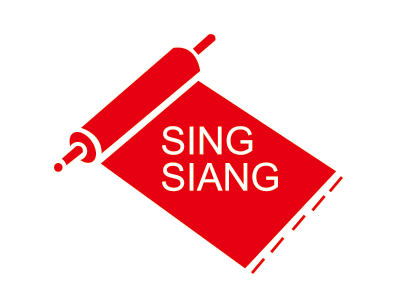 Country: Taiwan
Phone: 886-6-356-3297
Fax: 886-6-356-7267
Contact Person: Angela Yang
1. Servo motor driven, efficient mechanical structure.
2. Automatically stop when running out of film.
3. Fully automatic, large screen , easy to read, user friendly.
4. Automatically stop when film feeding blocks or bags jam.
5. Efficient output, less man power required.
6. Automatically stop when The temperature not reaching setting.
7. Digital setup, accurate registration, less waste.
8. Automatically stop when the bags become super-imposed or overlapped.
9. Pleasant cutting and sealing, with high firmness.
10. Cutting blade is very lasting, and easy for adjustment.
11. Imported high speed conveyor belt for long service life.
| | | | |
| --- | --- | --- | --- |
| Model | SHGF-42DT | SHGF-50DT | SHGF-60DT |
| Max. Width | 1000 mm | 1150 mm | 1150 mm |
| Max. Length | 1000 mm | 1200 mm | 1400 mm |
| Converting Thickness | 0.015-0.2 mm | 0.015-0.2 mm | 0.015-0.2 mm |
| Accuracy Length (m/m) | ±2 mm | ±2 mm | ±2 mm |
| Speed (pcs/min) | Max. 150 | Max. 90 | Max. 90 |
| Servo Motor /kw | 3.0 KW | 3.0 KW | 4.4 KW |
| Heater | 3.5 KW | 4.0 KW | 5.5 KW |
| Power Required | 3.2 KW | 4.0 KW | 5.5 KW |
| Dimension | 450*172*171 | 450*193*171 | 450*219*171 |
| Machine Weight | 2300 KG | 2450 KG | 2650 KG |