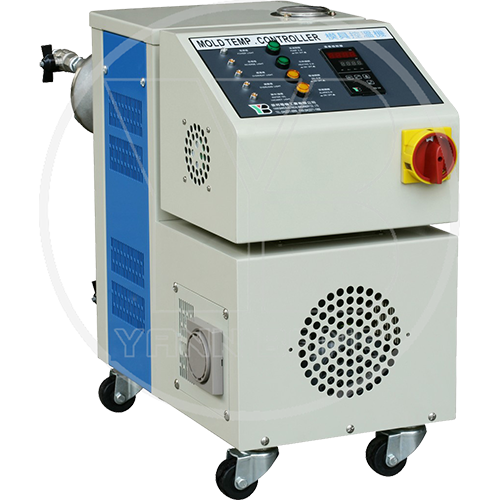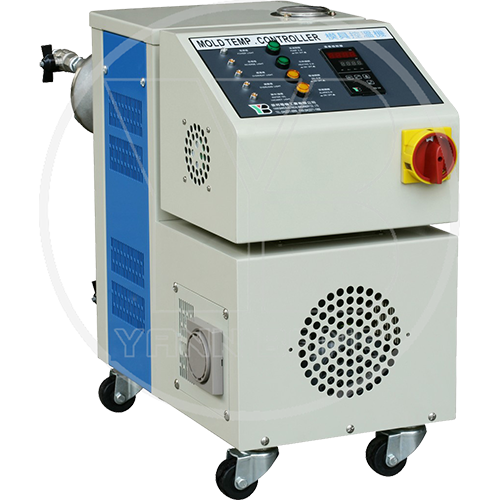 Classification :
Cooling & Heating System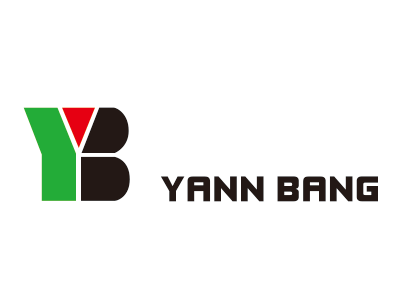 Country: Taiwan
Phone: ENGLISH: 886-4-2271-0000 | 中文:886-4-22716999
Fax: 886-4-2271-1988
Contact Person: Bunny Tsai
Compact Water-type Mold Temperature Controller
Size decrease 50%!You can place the unit under the molding machine or small place by your need easily.
All functions are the same but become smaller and lighter! You can place the unit on floor or on a working platform for better working environment.

Patented "Heat-insulated" design (China Pat. 01345946.5; Taiwan Pat. 569920) improves your safety, extend the machine's lifetime and make maintenance more efficiently.

By water, heat up and cool down faster. Also harmless to your mold and more economic than oil type for cost.

Imported PID temperature controllers are used for accurate control of temperature within ±1˚C.

Use imported pump for less maintenance and better durability.