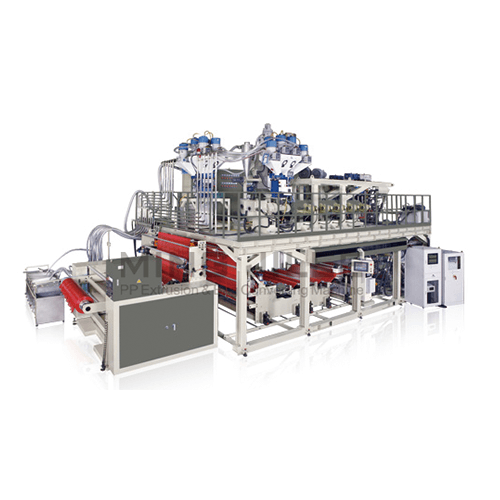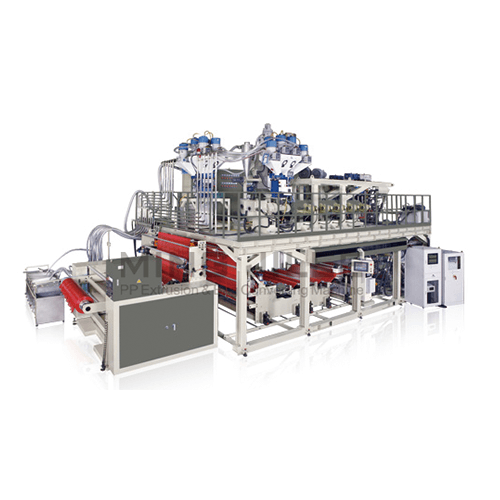 Classification :
Extrusion Line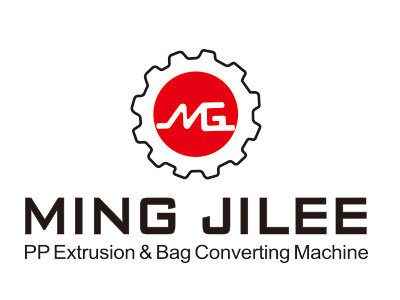 Country: Taiwan
Phone: 886-6-5783420
Fax: 886-6-5783347
Contact Person: Chris Chang
Machine adopts two-layer-stand design, saving more space and cost. twin-screw design concept makes a dual-production.
Control system adopts movable human touch system, fully auto. digital communication monitor (actual screw rotational speed, temperature of die head, pressure, thermo air knife, vacuum box, etc...), remote monitor and recipe management, increase the operation convenient and keep machine safety.
Electric control box: all accessories are in high-class, space saving design and become simple and convenient.
Temperature control adopts SCR system (the tolerance of temperature is ± 1oC) which precisely controls plasticizing processes, sheet thickness, flatness, neatness and foaming proportion.
A-shaft material bin adopts auto. proportional mixing system that cna infill high-proportion various waste in order to increase the recycling rate and save cost.
Screw adopts a special mixing function and hi-plasticizing capacity design; it incorporates with static mixer and gear pump which can control the extruding output, pressure and time inside the screw accurately. ensuring melting of resins, homogeneous color and increased extruding output.
Twin-shaft screw of machine equips with non-stop screen changer unit to increase the convenience of operation and production.
Machine adopts BAB three-layer auto. die head and thickness measurement, can be used on different types of material in production; auto. adjusting the film thickness to turn machine on shorter and even for beginners.
Machine adopts vacuum box unit for increasing the film production and stability.
Embossing shaping station can be moved up and down, forward and backward freely by auto., to increase more convenient and upgrade product quality.
Embossing roller of diameter 700 mm and two-loop cooling system incorporate with microcomputer control to precisely control the temperature of embossing roller, make film flat, neat and thickness homogeneous.
Machine adopts in-line trimming, slitting and crushing units; immediately recycles all of waste to reduce the waste rate and save cost.
Rewinding unit: it adopts twin-shaft auto. cutting for changing rolls; rewinding motor equipped with servo-motor-drive can freely adjust speed and adopt feedback tension control (load cell). slitting unit for freely setting a required width of product; incorporates with auto. counting unit for setting the weight of product.
Model

MGB-CPP-1800-2LF
Layers distribution
ABA
Thickness
0.03 - 0.20 mm
Width
1,600 mm
Output
450 kg/hr (max.)
Optional equipment
(1) 20TON Chiller : 1
(2) Embossing roller : 1
Remarks
As we continuously keep working on research and improvement, we preserve the right to change all of the specifications, design and characteristics on this catalogue without notice.