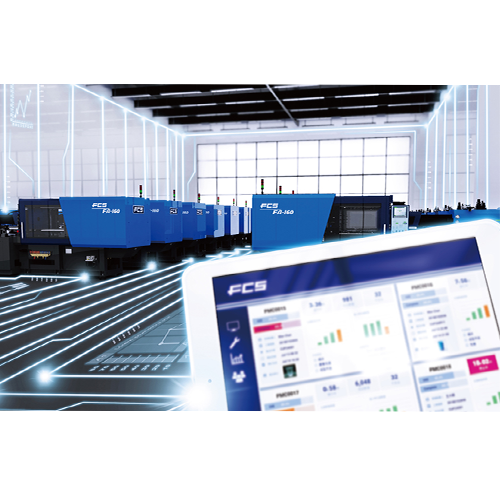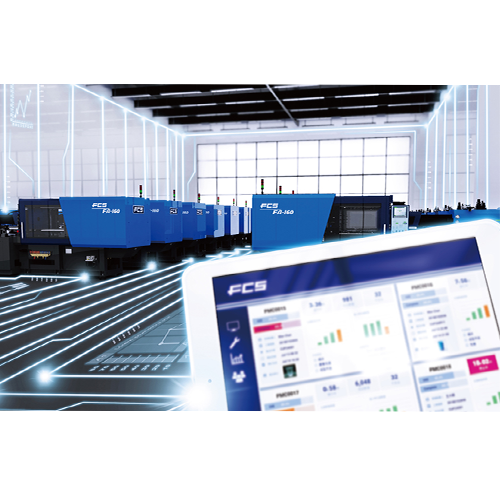 Classification :
Total Solution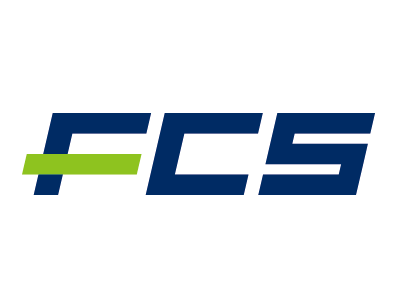 Country: Taiwan
Phone: +886-6-5950688 (6879)
Fax: +886-6-5951129
Contact Person: Hank Wu, Manager
Injection molding machines are used in various industries. In order to support the customers to approach smart production, FCS developed and launched the Industry 4.0 solution for injection molding since 2017, which is "iMF 4.0 Intelligent ManuFactory System". iMF 4.0 can be mounted on the injection molding machines and can independently adjust and control quality parameters based on the surrounding information. It uses intelligent sensing modules to improve product yield and reduce production waste. Through engineering monitoring and feedback suggestions, it can achieve advanced warning and avoid accidental shutdown losses, thus seizing the "intelligent" manufacturing opportunities for customers.
The iMF 4.0 system is based on the cycle time management and integrates the concept of mold management, machine management and material management, and OPC international communication protocol to achieve instant display of overall equipment efficiency information and abnormal message statistics. It can be used regardless of the brand of the injection machine, so that the production manager can promptly grasp the production status and rapidly achieve the purpose of abnormal production countermeasures.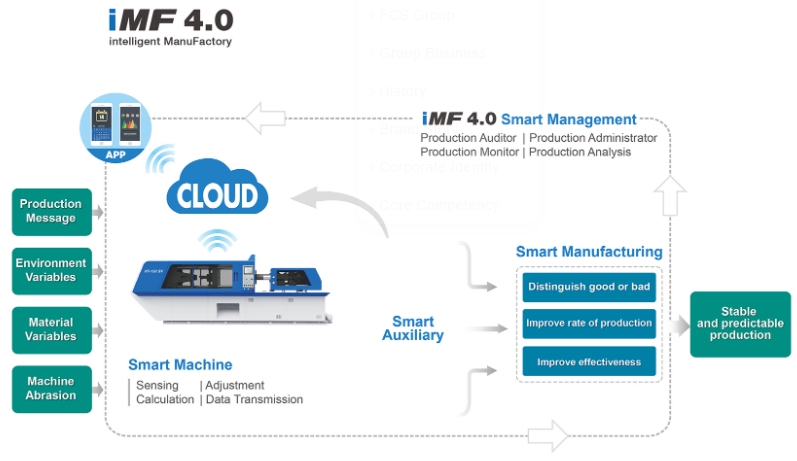 Extensive Reading>>6 Scenarios Show You The Core Of Smart Injection Molding Machine
Extensive application>> Boost Your Productivity - Intelligent Flow Balance System
Stabilization-The IMM has adaptive control to meet the slight fluctuations of molding condition.
Optimization-Applying process quality sensor monitoring to improve the yield and reduce waste.

Automation - The IMM and peripherals communicate with each other to autonomously control the process quality.
Intellectualization-Using smart and remote monitoring to plan maintenance in advance, and reduce unexpected downtime.