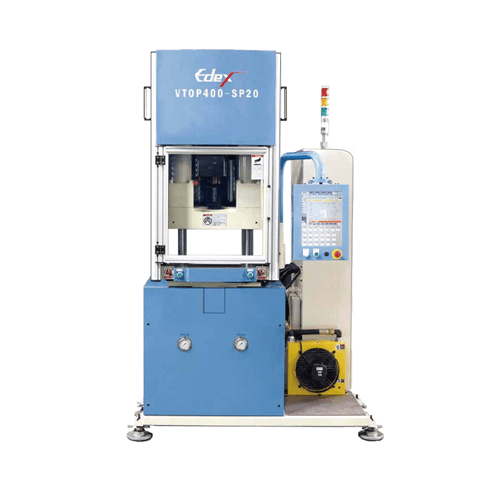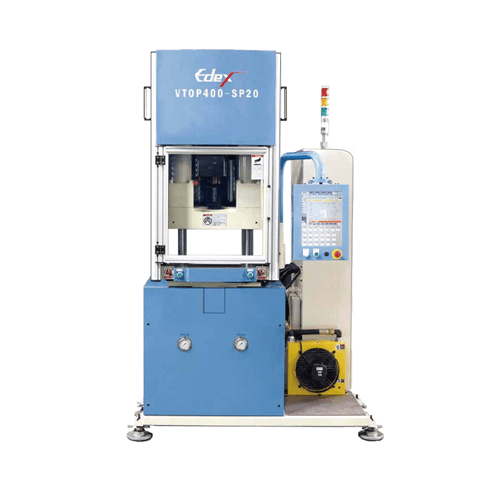 Classification :
Vertical Injection Molding Machine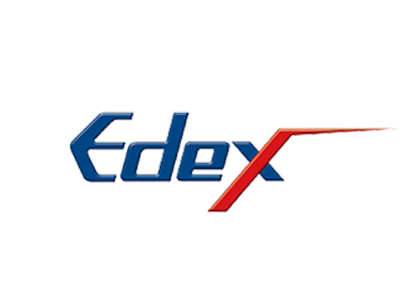 Country: Taiwan
Phone: 886-2-28471194
Fax: 886-2-28471491
Contact Person: Jonathan Ke
● Patented interchangeable 3-in-1 modular slide table design.
● Capable of producing precise micro products as 0.001-0.0001 gram products.
● Patented active bypass auxiliary plasticization system design.
● New design patent-IPIS (Interchangeable Plunger Injection System).
● Plunger Type Injection can highly save resin runner.
● 2-platen 4-cylinder direct clamping system.
● Patented central-radial platen durable for 30 years.
● Dual protection of safety door and safety light curtains.
● Intelligent program controller makes injection easier.
● The lowest table height injection molding machine.
● Precise energy-saving hydraulic system.
Model
VTOP700-SP70
Injection system
Screw diameter
mm
18
22
Plunger diameter
mm
12
16
16
20
Injection volume
cm3
13.6
24.1
24.1
37.7
Injection pressure
kgf/cm2
2951
2635
2635
2720
Injection speed
mm/s
679
428
428
265
Screw speed
RPM
400
Clamping system
Non-Slide Table
Single Slide Table
Double Slide Table
Max. clamping force
KN/Tonf
700/71.4
Distance between tie-bars
mm
460x460
Platen dimension
mm
770x770
Max. daylight
mm
550
490
490
Minimum mold thickness
mm
210
150
150
Slide table stroke
mm
485
630
Slide table dimension
mm
450x630
450x1260
Ejector stroke
Tonf/mm
3.3/100
Heater zone
set
N3+H3
Eater capacity
KW
6
Heater capacity
KW
10
Dimension
m (LxWxH)
1.7x1.47x2.9
1.97x1.47x2.9
1.63x1.98x2.9
Weight
Ton
2.55
2.7
2.87