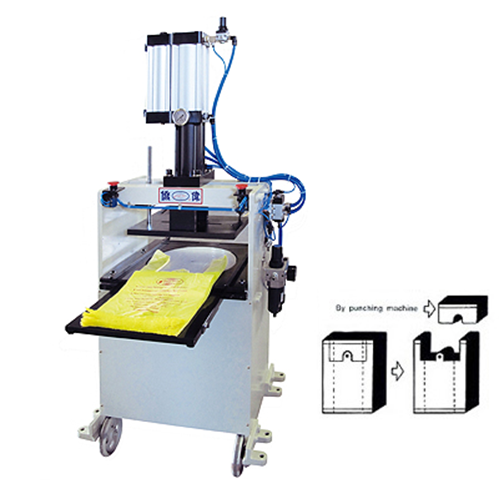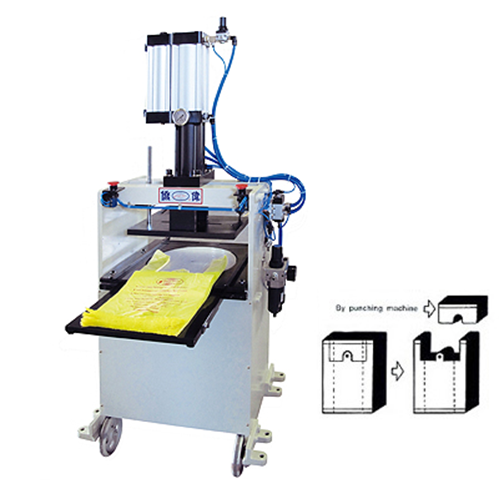 Classification :
Semi Automatic Bag Making Machines
Country: Taiwan
Phone: 886-5-2686688
Fax: 886-5-2687821
Contact Person: Cathy Chang
‧ Adopting pneumatic type, there is not defect of noises of oil hydraulics.
‧ Series connection type for pneumatic valve to protect operator.
‧ Easy to operate.
Model
CW-60~100
Bag Size Width (mm) / Length (mm)
Air Volume & Pressure:Above 100psi / 7 kg / cm 2
Size of Loop Handle (mm)
Production Speed
Thickess of Loop Handle
Heaters
Power Required
Machine Dimensions
L : 0.48 M / W : 0.71 M / H : 1.32 M
Machine Weight
200 kg
Packing Size (M)
0.55 x 0.9 x 1.47
Gross Weight
250 kg
This is the detailed information for Pneumatic Punching Machine, CW-60-100. The information includes model, name, description and specification for Pneumatic Punching Machine, CW-60-100. Related Keywords : Pneumatic Punching Machine, Plastic Bag Machine, Plastic Bag Making Machine, Plastic Bag Cutting Machine, Plastic Bag Sealing Machine, Semi-automatic Bag Machine.