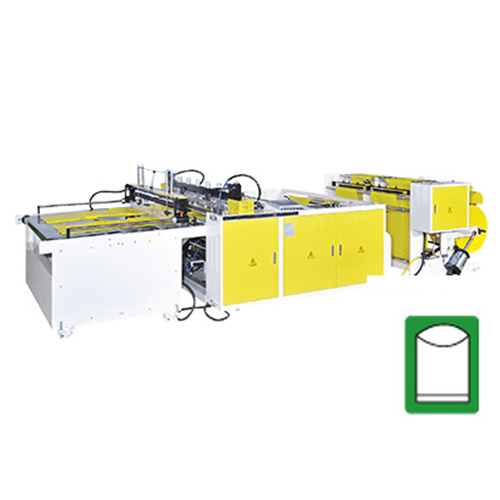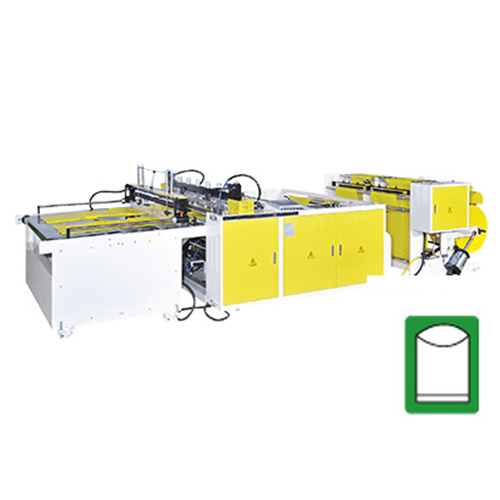 Classification :
Semi Automatic Bag Making Machines
Country: Taiwan
Phone: 886-5-2686688
Fax: 886-5-2687821
Contact Person: Cathy Chang
‧ Flying knife design, controlled by servo motor.
‧ Germany made photocell-SICK for accurate printed mark.
‧ Automatic lift up reel unwinder with air shaft, reducing the number of empoyees.
‧ Automatic tension control with Japan made inverter system for each line.
‧ Auto stop when film finish or broken.
‧ Collecting conveyor system will be easy for worker to collect bags.
Model
CW-1400FK-SV
BAG WIDTH (mm)
Max. 550 x 2
BAG LENGTH (mm)
Max. 1500
PRODUCTION SPEED(cycles/min)
Max. 100 x 2
CONVERTING THICKNESS (mm)
0.02 ~ 0.2
HEATER (kw)
1.2
POWER REQUIRED (kw)
10
AIR VOLUME & PRESSURE (hp)
5
DIMENSIONS L x W x H (cm)
580 x 230 x 130
PACKING L x W x H (cm)
190 x 230 x 155
230 x 230 x 160
180 x 200 x 165
NET WEIGHT (kg)
5850
GROSS WEIGHT (kg)
6250