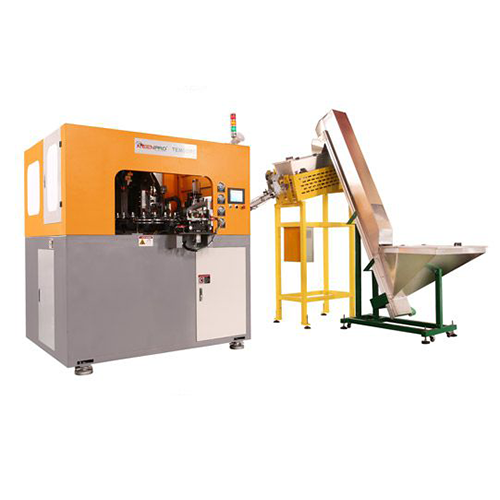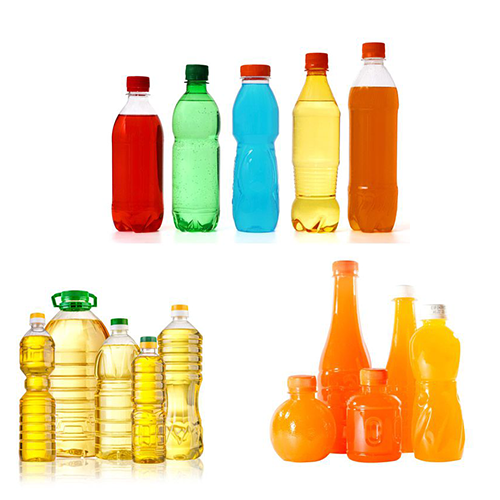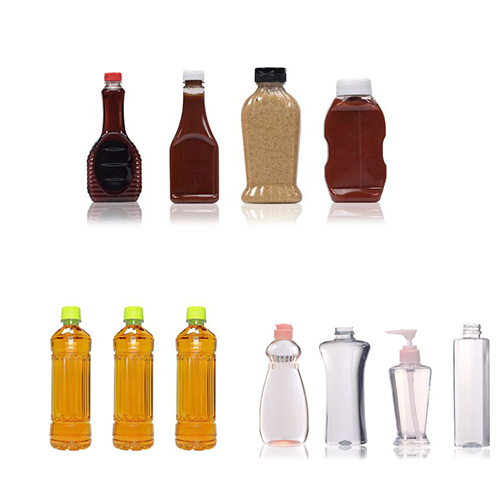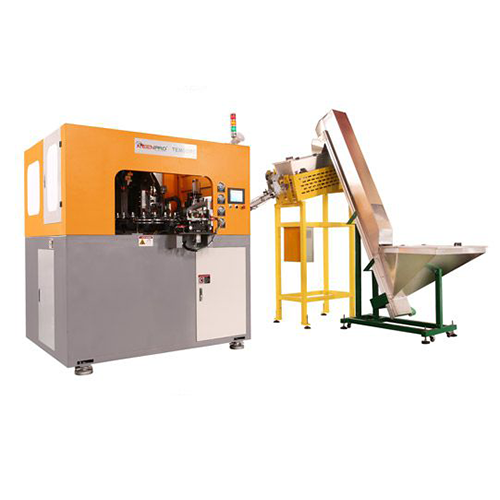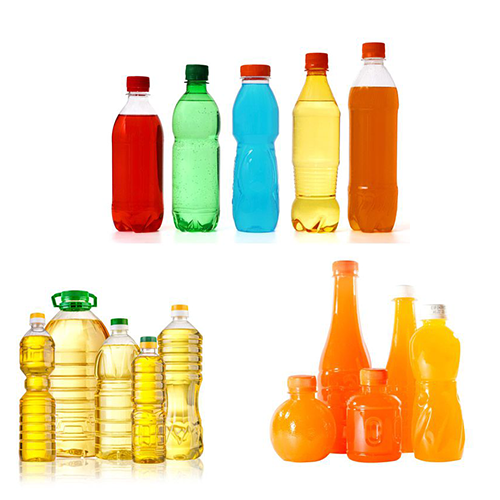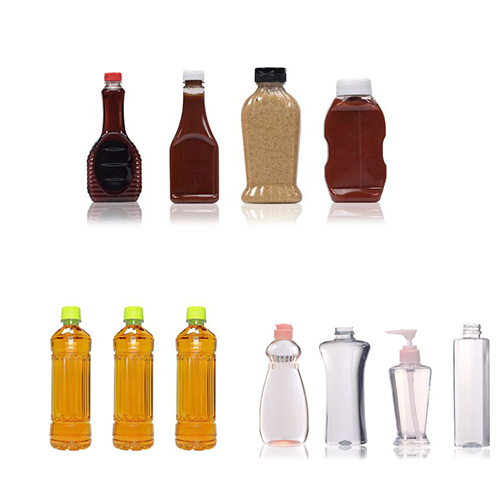 Classification :
PET BLOW MOLDING MACHINE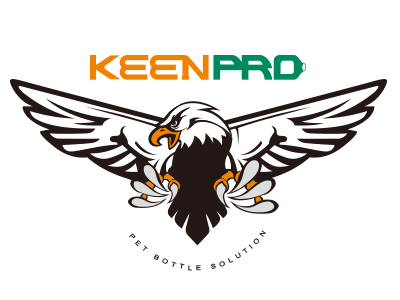 Country: Taiwan
Phone: 886-4-23345536/ 86-595-88169879
Fax: 886-4-23345539/ 86-595-88165687
Contact Person: Claire
● Blower power consumption for 1000 bottles: 2Wh.
● Air Compressor power consumption for 1000 bottles: 6 kWh compact space.
● Screw driven controlled by servo motor providing fast and smooth motion.
● Single lamp bilateral centralized heating, easy controlled within 3°C and energy heating.
● Low-pressure air compressor will NOT be required due to high-pressure recovery system.
● High efficient air recovery system up to 45%.
Model
Unit
EX02MC
EX02MC-SH
EX04MC
EX04MC-SH
Cavity no.
cavity
2
2
4
4
Theoretical Output
BPH
2000
2000
4000
4000
Preform Holder
pcs
62
62
Heating pitch
mm
62
62
62
62
Cavity pitch
mm
114.3
114.3
114.3
114.3
Bottle volume
Max.
1.5Ltr.
1.5Ltr.
1.5Ltr.
1.5Ltr.
Preform neck
Max. (mm)
38
38
38
38
Preform height
Max. (mm)
150
150
150
150
Bottle diameter
Max. (mm)
105
105
105
105
Bottle height
Max. (mm)
320
320
320
320
Oven no.
box*channel
1*2
1*2
1*4
1*4
Heating power
kW
19
38
38
76
Installed power
kW
24
48
48
96
Machine size
cm
230*220*350
230*220*350
430*410*350
430*410*350
Machine wt.
kg
2500
2500
5500
5500
Origin
Taiwan
 
 
 
 
China
◎
◎
◎
◎
Adopt the touch screen control system with 64K color and friendly PLC operation.
Exclusively designed machine construction makes it convenient to combine the blow molding machine with conveyor system.
The preforms are automatically arranged in order for feeding system at a single way and the dividing carrier is driven by a servo motor; this way will avoid preforms jamming, causing machine down or preforms waste.
Adopt a servo control screw driving system; it is rapid, stable, clean and environmentally friendly.
The preforms are fed into the heating system in a matrix mode and uniform heated by single-lamp with double-sided heating.
Employ a single-lamp with double-side heating design and will save about 50% heating consumption compared with competitor method.
With the temperature feedback function, temperature in the heating oven is automatically controlled by adjustment of infrared lamps to reduce prefrom crystallization problems.
Specially designed heating box upgrade convenience of maintenance in changing infrared lamp and cooling ramp.
The clamping mechanism is driven by a combination of servo motor and cam; this results in accurate and stable motion, low noise and minimal pollution.
Utilizes the air recovery system and efficiency up to 50% so that the low-pressure air compressor will not be required. This will save equipment investment costs and energy consumption by up to 15%.
The bottle discharge position is equipped with a connecting device that connects to the air conveyor, which permits the formed bottles to be directly fed to the filling system.