Classification : All Category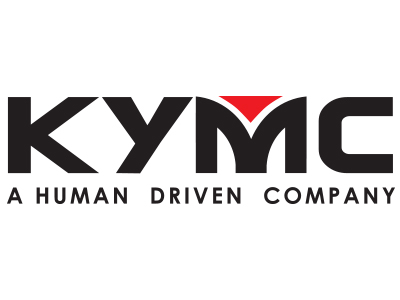 Country: Taiwan
Phone: 886-4-2359-3830
Fax: 886-4-2359-3970
Contact Person: Sales department
DLM / WLM (The dry / wet laminator)
DLM, the DRY Lamination is the most common laminating process in all kinds of laminating technology. To work on various of film and foil substrate combination such as film on film, film on foil, film on paper can be done by this process. The advantage of dry lamination includes wide product range, high resistance to the chemical medium erosion, available for tough packaging condition requirement. The machine operation is also flexible and easy. DLM is applicable for low-yield and multiple types of product application. If you are looking for an efficient dry lamination machine for your Film/ Foil materials, this is the model for you to customize.
WLM, the WET laminator provides effortless laminating process for various kinds of paper product application. The available application included paper on fiber, paper on paper, paper on paper board, paper on foil. The advantage of wet Lamination is low running cost, high production capacity and low machine investment. If you are looking for high efficiency / low investment laminator for various paper product laminating, this is the model for you to customize
Standard Specification
Non-Stop Turret type Splicing Design for all Winders.

Glue / Adhesive suppling system included.

Gravure Coating design

High efficiency Drying system with Temp. control.

Automatic line speed and tension control

Automatic edge guiding system
Automation:
Fully driven on Coating station, laminating nip and all winders with auto speed and tension control.

Centralized control and monitoring system with clear structured graphic for easy operation.

Machine functions are PLC controlled, user friendly touch screen operation.

Job memory (Recipes) with auto machine pre-setting for coating weight and running tension.
Highlight
The DLM, WLM laminator is available with trolley system for the coating head for quick task change. It is available with sleeve system for the rubber impression roller change. The task setting for our DLM and WLM are extremely user friendly. The DLM is designed for…
Operation Comfort
- Integrate with the current machine's touch screen interface
- User friendly layout screen control
Remote Service Assistance
- 24/7 machine online diagnostic system
- Exclusive PLC Network Connection Technology to achieve deep online diagnose and prompt remote-maintenance.
Industrial I4.0
- OPC UA Data Exchange Protocol for communication between devices, machines and enterprise systems (ERP, SCADA, CRM…etc)
- Remote HMI monitoring via mobile devices

Safety
- Compliant with Conformité Européene or Australian Standard
- Certification service available with CSA, NEC and IEC
Application
DLM, Dry lamination for Film / Foil substrates. film on film. film on foil, film on paper, foil on paper.
End Product: such as frozen / fresh / sterilization food packaging, medicine packaging, cosmetic packaging, chemical packaging, electronic device packaging…etc.
WLM, Wet lamination for Paper substrates. film on paper. foil on paper, paper on paper.
End Product: such as paper box, paper food tray, alum-paper food packaging…etc.
SPECIFICATION

DLM / WLM (DRY / WET LAMINATOR)

Max Machine Speed

(m/min ; ft/min)

250 ; 820

Max Material Width

(mm ; inch)

600 / 800 / 1100 / 1200 / 1300 / 1500

43.3 / 51.2 / 59.1

Max Roll Diameter (mm ; inch)

600 / 800 / 1000 / 1200 / 1500

23.6 / 31.5 / 39.4 / 47.2 / 59.1