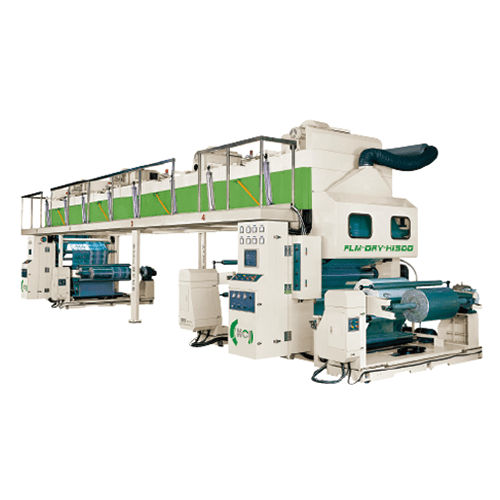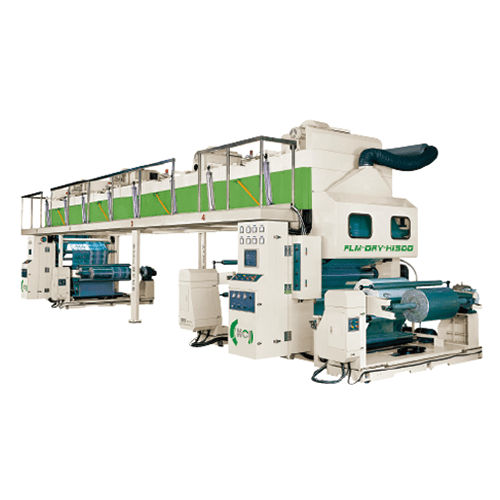 Classification :
Laminating Machine-Laminator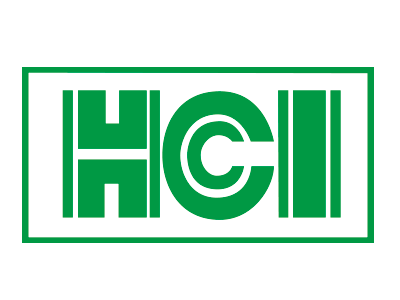 Country: Taiwan
Phone: 886-4-2359-0632
Fax: 886-4-2359-0710
Contact Person: Mr. Alan Ho
●This dry laminating machine is designed for great production efficiency at a lower investment level. The machine is very easy to operate and can be easily used by those with printing machine operation skills.
●The synchronized motion of the film laminating and gluing devices is of a non-shaft design which fully eliminates accumulated tolerance and facilitates the movement of both semi- and fully-completed products.
●Primary Unwinding Section
○Lift-up & floating type unwind stand with 3" air shaft providing the most convenient operation.
○Auto roll exchanging is achieved by motorized turret rotation mechanism. And the material splicing device increasing the work efficiency.
○Adopted edge guider system ensures the coating position accurately.
○The unwind tension is sensed by load cell and compared to the set value. The control system will increases or decreases it according to the calculated differences automatically.
●Coating Section
○Gravure coating roller incorporated with reciprocating doctor blade assures extremely uniform coating thickness and surface smoothness.
○Equipped with coating pressurized rubber roller & glue tank with pneumatic ascend / descend device.
○Coating section also equipped with LCD touch screen. It is convenient for machine pre-run settings such as glue adjustment; hot melt temperature setting, doctor blade movement and gravure coating roller cleaning.
●Drying Section
○Four zones and straight dryer provide superior drying performance when dry laminating machine running.
○3 different options of drying: Electric heating & Thermal oil & Gas heating.
○Tension problems during the drying process are eliminated by use of the micro location offset via dancing roller control systems, which allow for foil (6 micron) to laminate with other various films. It provides the most stable tension even the material has passed through the dryer and been affected by the temperature.
○Equipped with auto temperature controllers and waste gas exhausted disposal system.
●Laminating Section
○Equipped with hot oil circulating roller and water cooling roller ensure the laminating quality.
●Rewind Section
○Laminated roll auto exchanging is achieved by motorized turret rotation mechanism.
○Equipped with auto web cutting device for continuous production.
○The rewind tension is sensed by load cell too.
○Equipped with Statics eliminator.
●Man-Machine Interface Control of FLM Dry Laminating Machine
○10.4" LCD colorful touch screen and simple figure display for setting.
○Unwind & drying & rewind tension auto control.
○Meter reached auto stop function.
○Unwind auto stop and material exhausted stop function.
○Parameters memory function.
●Optional Accessories
○Solvent auto circulating conveyance system.
○Center guiding type web guider for secondary unwind stand.
○Hotmelt coating device.
○Corona treatment device.
| | |
| --- | --- |
| Specifications | FLM-1300 Dry Laminating Machine |
| Mechanical Speed (m/min) | 0-150 |
| Primary & Secondary Unwind Stands | Shafted & Motorized Turret Rotation Type |
| Unwind Core Inner Diameter (mm) | 76 / 3" |
| Unwind Web Width (mm) | 500-1,300 |
| Maximum Unwind Diameter (mm) | 600 |
| Coating method | Gravure Mesh Rotary Type |
| Drying System | Electric Heating / Thermal Oil / Gas Heating |
| Laminating Roller | Thermal Oil Circulating Type |
| Rewind Stand | Shafted & Motorized Turret Rotation Type |
| Rewind Core Inner Diameter (mm) | 76 / 3" |
| Maximum Rewind Diameter (mm) | 800 |