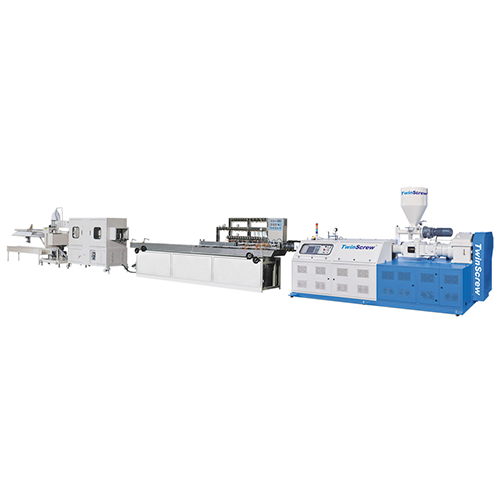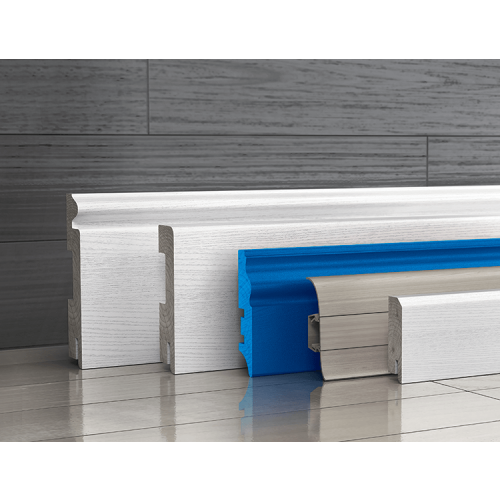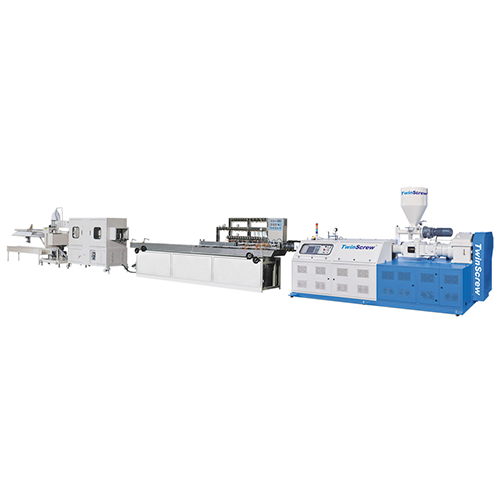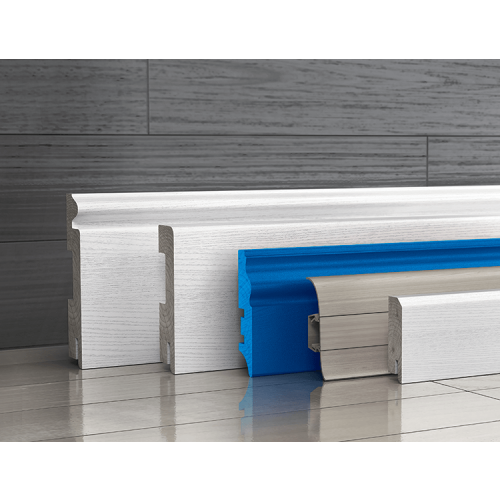 Classification :
Extruders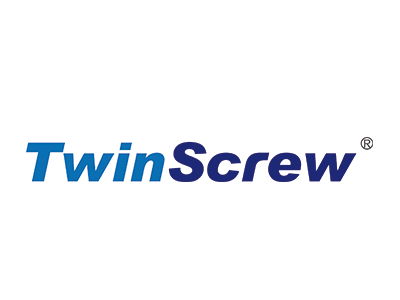 Country: Taiwan
Phone: 886-6-5014056
Fax: 886-6-5013805
Contact Person: Mercedes Su
Our highly qualified team of engineers, operators and technician has always been searching for high technology, we can meet customers various requirements.
This kind of equipment can be used to produce for window profile, gutter, shutters, wall panels, decorative profiles etc. One line equipment includes Main Extruder, Extrusion Tool, Calibrating System, Calibrating Table, Profile Caterpillar Haul-off, Saw, stacking unit.
Extrusion Tool: Extrusion die is designed segment type by stainless steel alloy and regulated through proper heating zones. Lifetime is long and easy to assemble. Calibration System:
Calibration is mounted on a common base plate.
Sectional calibrating methods with sufficient number of vacuum and cooling water connection. Its easy to assemble and pleasing to the eye.
Especially for calibrating of extruded hollow profiles and foamed profiles.
Type

Screwdia

L/D

Drive Power

Screw R.P.M

Barrel Heater Power

Total Power

Max Output

L×W×H qmmr

Weight qkgr

TW-75
Ø75 mm
22:01
30 HP
42
20 KW
50 KW
150~220 kg/hr
3630×1400×2360
3200
TW-75/DOS
Ø75 mm
25:01:00
40 HP
42
27 KW
64 KW
200~300 kg/hr
3960×1400×2360
3600
TW-90
Ø90 mm
22:01
50 HP
42
28 KW
74 KW
250~400 kg/hr
4310×1590×2420
4000
TW-90/DOS
Ø90 mm
25:01:00
60 HP
42
37 KW
90 KW
300~500 kg/hr
4670×1590×2420
4400
TW-110
Ø107 mm
22:01
100 HP
38
38 KW
127 KW
450~600 kg/hr
4650×1750×2480
6200
TW-110/DOS
Ø107 mm
25:01:00
100 HP
42
48 KW
137 KW
500~700 kg/hr
5140×1750×2480
6700
TW-130
Ø132 mm
22:01
125 HP
31
59 KW
166 KW
800~950 kg/hr
5390×1880×2700
8200
TW-130/DOS
Ø132 mm
25:01:00
125 HP
35
79 KW
205 KW
950~1200 kg/hr
6380×2280×2700
9500