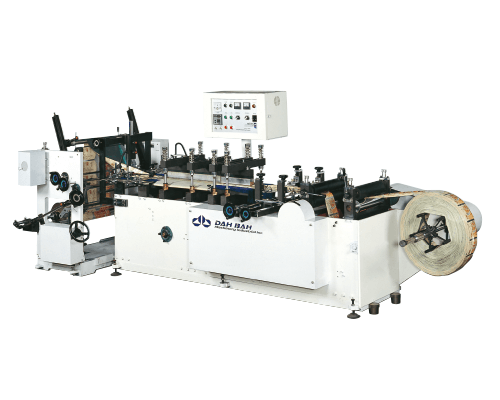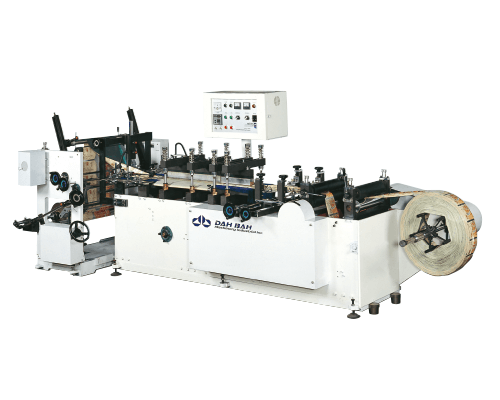 Classification :
Bag Making Machine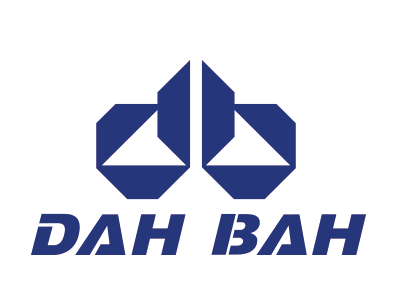 Country: Taiwan
Phone: 886-4-24832477
Fax: 886-4-24830852
Contact Person: Angela Chi
APPLICATION & MATERIALS
Sealable laminated film, thickness 40-150μ
MAIN DRIVE & FEEDING MOTOR
Main driving A.C. motor is controlled by inverter, provides high response and accuracy
FEEDING MOTOR
Equipped with feeding motor and position detector, which can provide stable tension for films before entering into bag making section
UNWIND SECTION
Horizontal unwinding structure makes loading and unloading convenient
BAG MAKING
ACSV-P40 can make the center-seal and gusset tubes, which can be placed on the Auto Packaging Machine or sent to our Sealing & Cutting Machine to be cut into bags
Equipped with pre-heat system with roller type center sealing device. Prolonged center-sealing device provides double sealing. With cooling device, it can ensure the bag sealing quality . (ACSV-P40)
OPTIONAL ACCESSORIES
Unwind 3" airshaft
Pneumatic loading device (in unwind section)
Edge position control (EPC)
Automatic unwind tension controller
Paper strip feeding device
Paper core rewind device
Automatic rewind tension control system
The working speed depends on the material condition and bag size.
Due to machine development, above information maybe changed without notice.
ACSV-P Series
Model No.
ACSV-30P
ACSV-40P
MAX. PARENT WEB WIDTH
620 mm
820 mm
MAX. PARENT WEB DIAMETER
500 mm
500 mm
CENTER-SEAL TUBE WIDTH
50~300 mm
50~400 mm
GUSSET-SEAL TUBE WIDTH
50~200 mm
50~300 mm
MAX. GUSSET DEPTH
50 mm ( Each side )
50 mm ( Each side )
MAX. REWINDING DIAMETER
800 mm
800 mm
MACHINE SPEED
27 M/min.
27 M/min.
INSTALLATION INFORMATION
(For standard specification)
NET WEIGHT
2500kg
3100kg
AREA REQUIRED
L8735xW4582xH1620
L8895xW4759xH1606
POWER
380V/6.7KW/19A
380V/7KW/20A
WATER
15-20℃
15-20℃
AIR
6kg/cm3
6kg/cm3