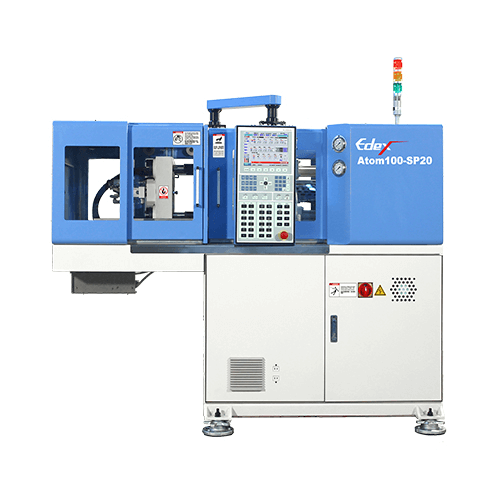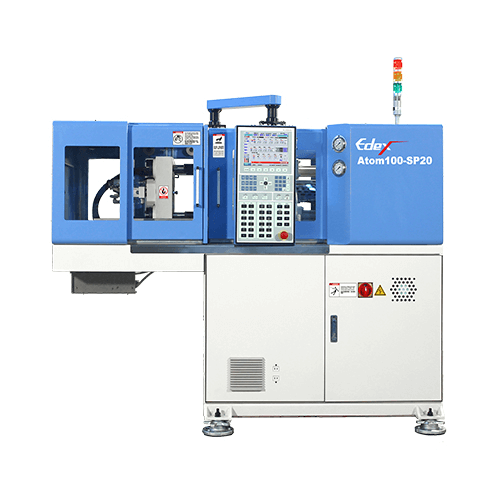 Classification :
Horizontal Injection Molding Machine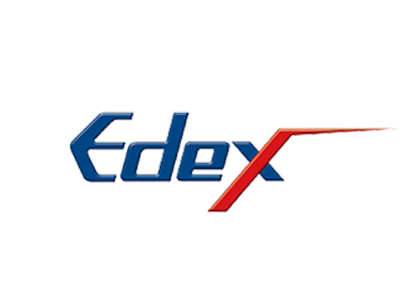 Country: Taiwan
Phone: 886-2-28471194
Fax: 886-2-28471491
Contact Person: Jonathan Ke
● The best choice in micro injection products.
● New design patent-IPIS (Interchangeable Plunger Injection System).
● Plunger Type Injection can highly save runner resin.
● 2-platen 4-cylinder direct clamping system.
● Patented central-radial platen durable for 30 years.
● Intelligent program controller makes injection easier.
● The shortest injection molding machine, the length of Atom100 only 1.9 meters.
● Precise energy-saving hydraulic system.
Model
Atom100-SP20
Injection
Screw diameter
mm

14
16
Plunger diameter
mm

8
10
12
10
12
14
Injection volume
cm3

2.5
3.9
5.7
6.3
9
12.3
Injection pressure
kgf/cm2

2590
2509
2951
2509
2951
2623
Injection speed
mm/s

1088
719
424
719
424
350
Screw speed
RPM
400
Clamping system

Maximum clamping force
KN / Tonf

100 / 10.2
Distance between tie-bars
mm

210 X 210
Platen dimension

mm

350 X 350
Max. daylight
mm

350
Minimum mold thickness
mm

100
Ejector stroke
Tonf / mm

1.6 / 40
Heater zone
set

N3+H3
Heater capacity
KW

4
Electric power
KW

6.5
Machine dimension
m (LxWxH)

1.9 X 0.9 X 1.43
Machine weight
Ton
1.5