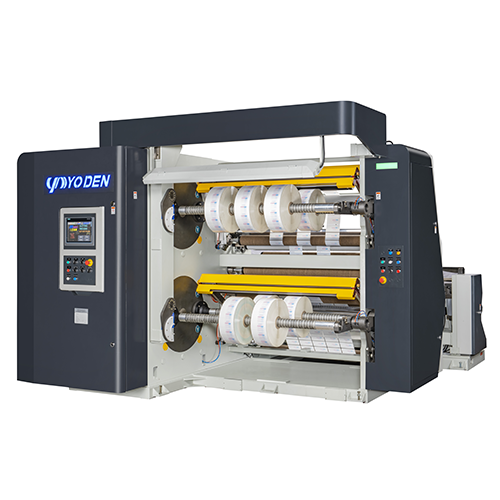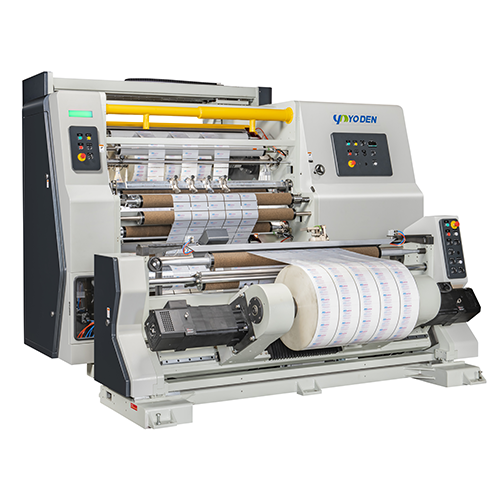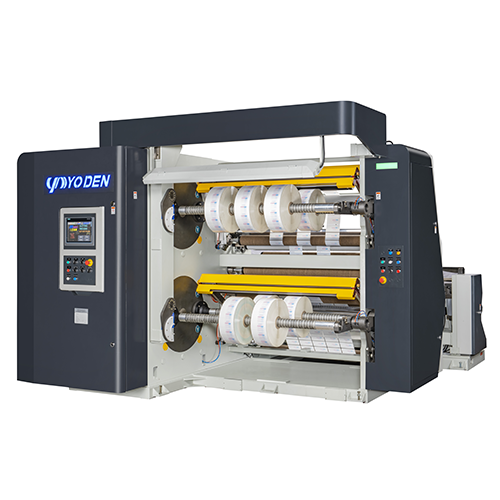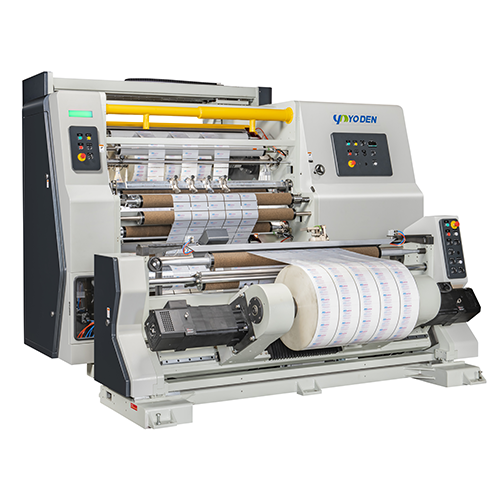 Classification :
Converting Machines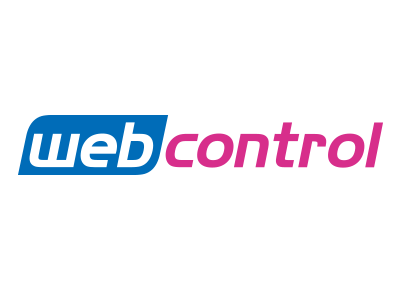 Country: Taiwan
Phone: 886-4-23587272
Fax: 886-4-23580882
Contact Person: Vicky Chen
•
The UHS-TR With speeds up to 600 m/min, a great slitting precision due to its vacuum hug drum and its fully automatic unloading sequence. The Turret Slitter is a great addition to any plant that requires precision and capacity. The machine comes fully equipped with a shaftless unwind unit, shear knives and razor blades. We offer a variety of rewind friction shafts with quick locks to cover your slitting needs: 40, 50, 80 or 100mm minimum slit width, offered in 3" or 6".
• The roll changing sequence is as follows:
1.Roll Reaches set meter count, machine slows down & stops
2.Turret Rotates into position.
3.Operator places the unloading trolley in position (if not, machine stops)
4.Lay-On Roller comes down on new core.
5.Knife gets into position and cuts web.
6.Machine starts up slitting operation.
7.Machine pushes finish roll off turret.
8.Operator replaces core.
9.Press button to tell machine everything is ready for next roll change.
Material

Plastic films, laminates, Paper

Machine speed

500M/min, 600M/min

Available web width

1300mm/1600mm/1800mm

Parent roll diameter

1000mm/1200mm

Parent cores

3",6"

Finished roll diameter

600mm

Slitting system

Shear cut, Blade cut
Auto. Knife Positioning System

Slitting width

50mm upward

Winding cores

3",6"