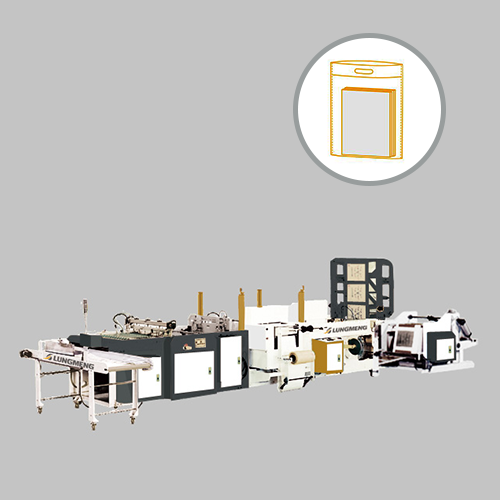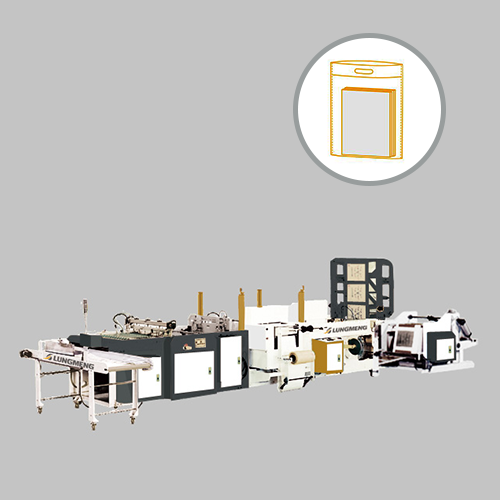 Classification :
Converting System
Country: Taiwan
Phone: 886-6-232-1126
Fax: 886-6-203-1178
Contact Person: Kelly Kao
This machine is designed for it's designed for it's versatility to make different type of shopping bags, such as soft loop,die cut handle,poly draw & patch handle bags.

Intelligent management system monitors and protects machine from misuse.

Advanced microprocessor motion control allows for quick length change and photo registration.

Soft loop feeding system is driven by pneumatic control to allow precise and quick cutting and welding.

Die cut punching system is equipped with high speed steel knife designed for durability and easy maintenance.

Poly draw inserting device automatically feeds string into the top folding&sealing area.

Patch handle system attaches PE film to reinforce the bag handle.

Convenient auto stacker collects finished bags in an orderly fashion.
MODEL
BAG SIZE WIDTH
BAG SIZE LENGTH
BAG SIZE TOP FOLDING
BAG SIZE BOTTOM
GUSSETTING
MAX. MACHINE
SPEED (BAGS/MIN)
FILM
THICKNESS (mm)
SERVO
MOTOR (kw)
MACHINE SIZE
(LxWxH)(M)
TPL-800C4H
Max. 700 mm
Max. 760 mm
Max. 75 mm
Up to 65 mm
100
0.04 - 0.09
4.4
8.8 * 3.9 * 2.0