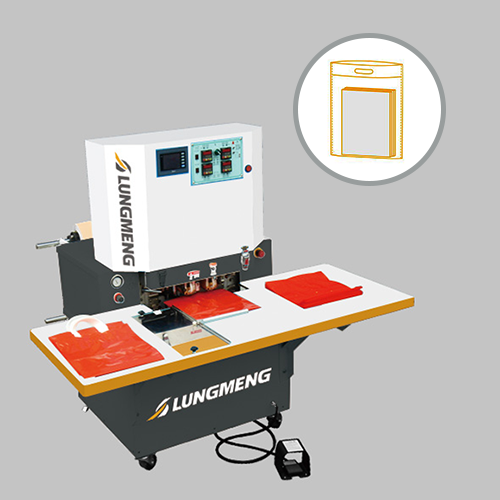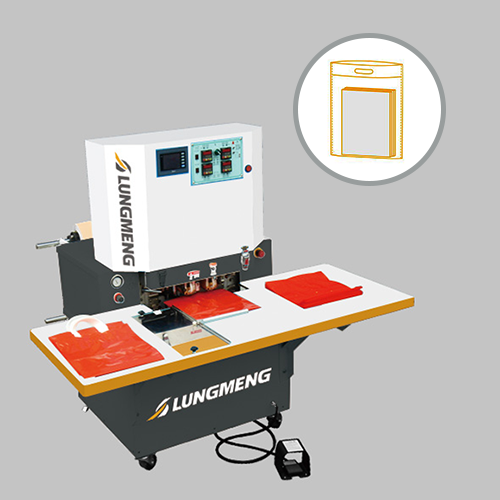 Classification :
Converting System
Country: Taiwan
Phone: 886-6-232-1126
Fax: 886-6-203-1178
Contact Person: Kelly Kao
Human-Machine Interface(HMI) operates whole system by auto & manual modes with monitoring and displaying as well as counting & timing programmable controller.

Sealing and punching can be done in one process, which simplifies operation, reduces error & increases productive performance.

Dual-adjustable temperature controller for sealing at separately up & down positions. Sealing pressure is also individually adjustable at both sides. The machine is suitable for HDPE, LDPE, LLDPE film.

Unique vacuum bag opening device which owns adjustable strength for only taking minor 0.25MPa pressure to generate powerful opening ability which only needs 0.6~1 second to finish the whole process from opening until sealing.

Sealing marker attached on working table, X and Y axis are adjustable, it only takes 3 seconds to finishe size adjustment.
MODEL
SR220P
BAG SIZE
WIDTH
-
LENGTH(mm)
150 ~ 650
WIDTH(mm)
220 ~ 550
THICKNESS(mm)
HDPE : 0.015 ~ 0.065 / LDPE : 0.020 ~ 0.085
MAKING BAG SPEED (SEC/BAG)
2 second
AIR SUPPLY REQUIRED
0.45 ~ 0.8 Mpa 250 L/min
HEATER CAPACITY (kw)
Total : 1.6 KW
POWER REQUIRED (kw)
1.7 KW
MACHINE SIZE
(LxWxH)(M)
1.8 * 1.52 * 1.35