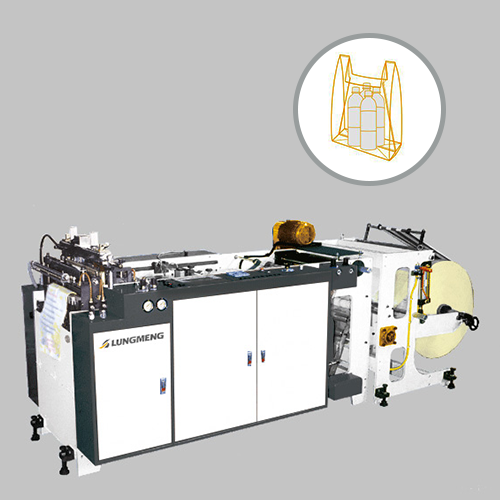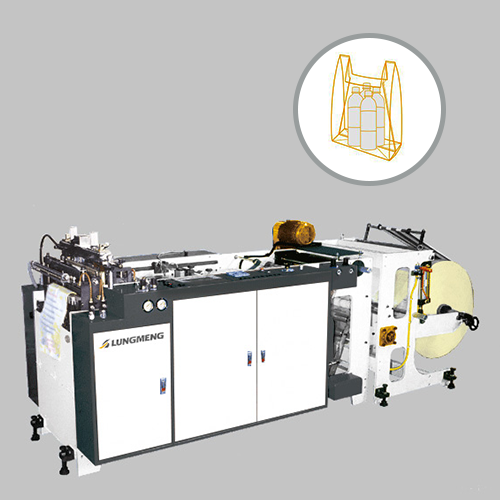 Classification :
Converting System
Country: Taiwan
Phone: 886-6-232-1126
Fax: 886-6-203-1178
Contact Person: Kelly Kao
Unique design with easy change between T-Shirt Bag and Calendar Bag. (Options)

Fast and accurate Servo Motor with easy operation, high speed production and minimal maintenance.

Advanced micro-processor movement control for quick length change and printed bags registration.

Specially designed structure of sealing and cutting device allows operator to turn over for easy cleaning and maintenance.

Electronic machine management by LCD operation.

Intelligent management system monitors and protects machine from bad operation condition.

Pneumatic loading unit for easy mother roll changes.
MODEL AVAILABLE
MODEL
LANE
MAX. BAG SIZE
(WxL)
FILM THICKNESS
(mm)
Max. Production
Cycles/Min:
HEATER
POWER
REQUIRED
MACHINE SIZE
(LxWxH)(M)
TPA-500FC
1
445 x 760 mm
0.008 ~ 0.035
250
3.4 KW
9.7 KW
3.5 x 1.2 x 1.3
TPA-800FCD
2
330 x 760 mm
0.008 ~ 0.035
250
5.5 KW
17 KW
4.4 x 1.7 x 1.5
TPA-1000FCD
2
420 x 760 mm
0.008 ~ 0.035
250
7 KW
18.5 KW
4.4 x 1.9 x 1.6