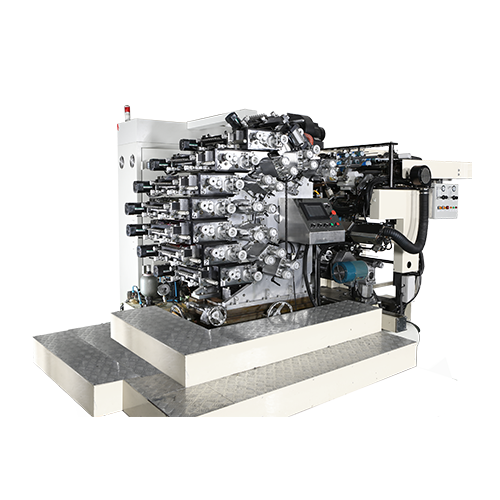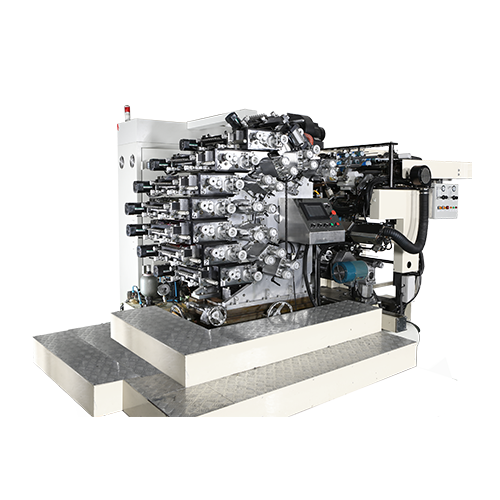 Classification :
Printing Machine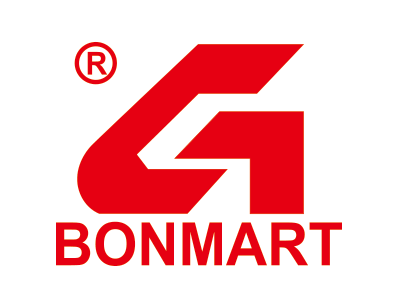 Country: Taiwan
Phone: 886-2-22994281
Fax: 886-2-22994284
Contact Person: Mr. Angus Wu
Computerized 6~8 color printing, coating and drying machine is based on advanced technical design of European countries. combining with practical experiences from tube factories . Being the best choice for PE tube printing . our machines have stable quality and are easy to operate and maintain.
There are individual motors for printing blanket unit, mandrel disk unit and oven, and the speed of above mechanism can coordinate with each other by control of computer . There're three functions in this machine: printing. coating and drying separately or synchronously. It's very good choice for a new user. Besides, it is the most suitable for precise and clear printing. Larger area printing & half time printing's also available on this modle.
We offer Regular Oven(heater type)UV Oven. and two in one oven for customer 's choice.
Control Section
Touch panel controlMain transmission servo motor can accurately control printing speedAvailable to print headed or sleeve tubes, either.
Loading/Unloading Section
Progessively loading conveyorDrum loading systemTwice unloading unit (2pcs/time)
Available to use corona treatment device or flame treatment device , either. Corona/flame device located on top , UV/coating on bottom. Available control mandrel turning speed by servo motor, to reach full printed Printing Ink and lacquer all suitable for UV dryer, Printing head section.
Available automatic control Ink quantity by electrically motors.Available to setting 1~8 color print + coatingNo tube No print, printing wheel clean system (100mm discharges)Adjust printing plate without stopping machine Dual ink transfer rollers for better balance ink.
Printing Diameter range : Ø19mm~ Ø50mm
Printing Length:50~200mm
Printing Speed: 80~120 pcs/min
Mandrels Quantity:16pcs
Printing Accuracy:+/- 0.05mm
Main Transmission Servo Motor:7KW
Printing Head Transmission Motor:5.5KW
Corona Capacity:3KW
UV Dryer Capacity:5KW x3
Mandrel Servo Motor:1KW
Ink Transfer Motor:0.09KW x8
Coating Control Servo Motor:0.75KW
Power Consumption :45KW
Air Consumption : 500L/h ,20~25℃
Machine Size: 6,020x3,710x2,940 mm
Total Net Weight :8,000KGS