Classification : Production Flow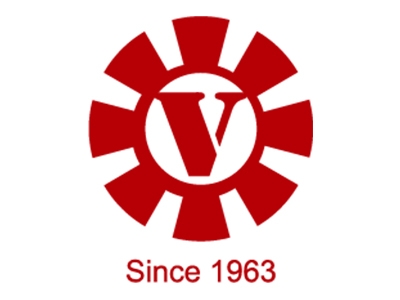 Country: Taiwan
Phone: 886-3-4717824
Fax: 886-3-4717702
Contact Person: Mr.Yu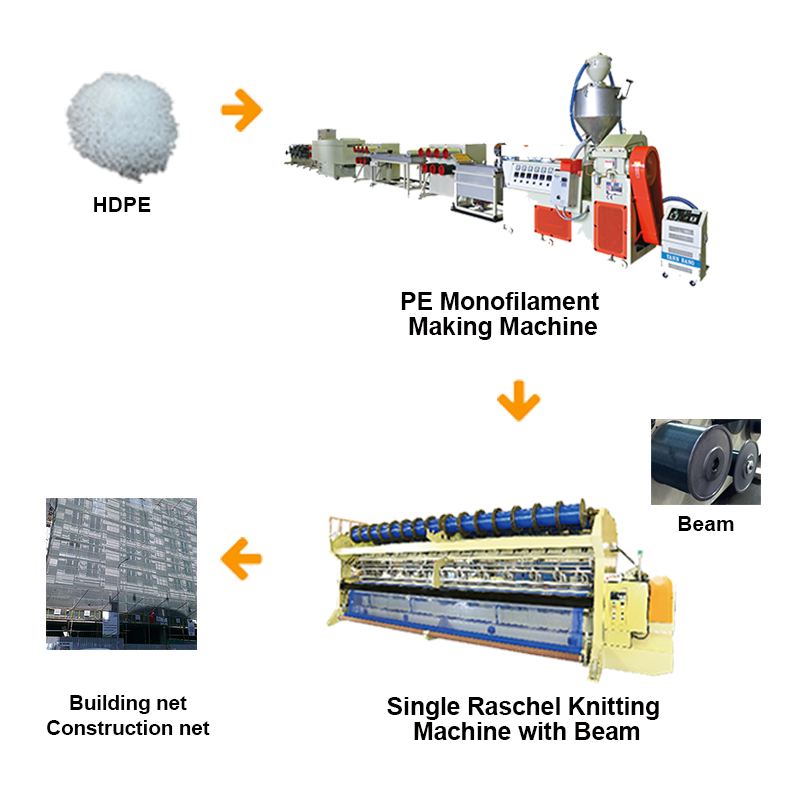 This extrusion line is designed for making monofilament and suites for PE raw material. It can offer the round yarn (monofilament) to model SR-R & DR-R knitting machine.
The winder is direct type which can wind the yarn directly into the beam. It doesn't need to use the warping machine so customer can save a working process and the plant space.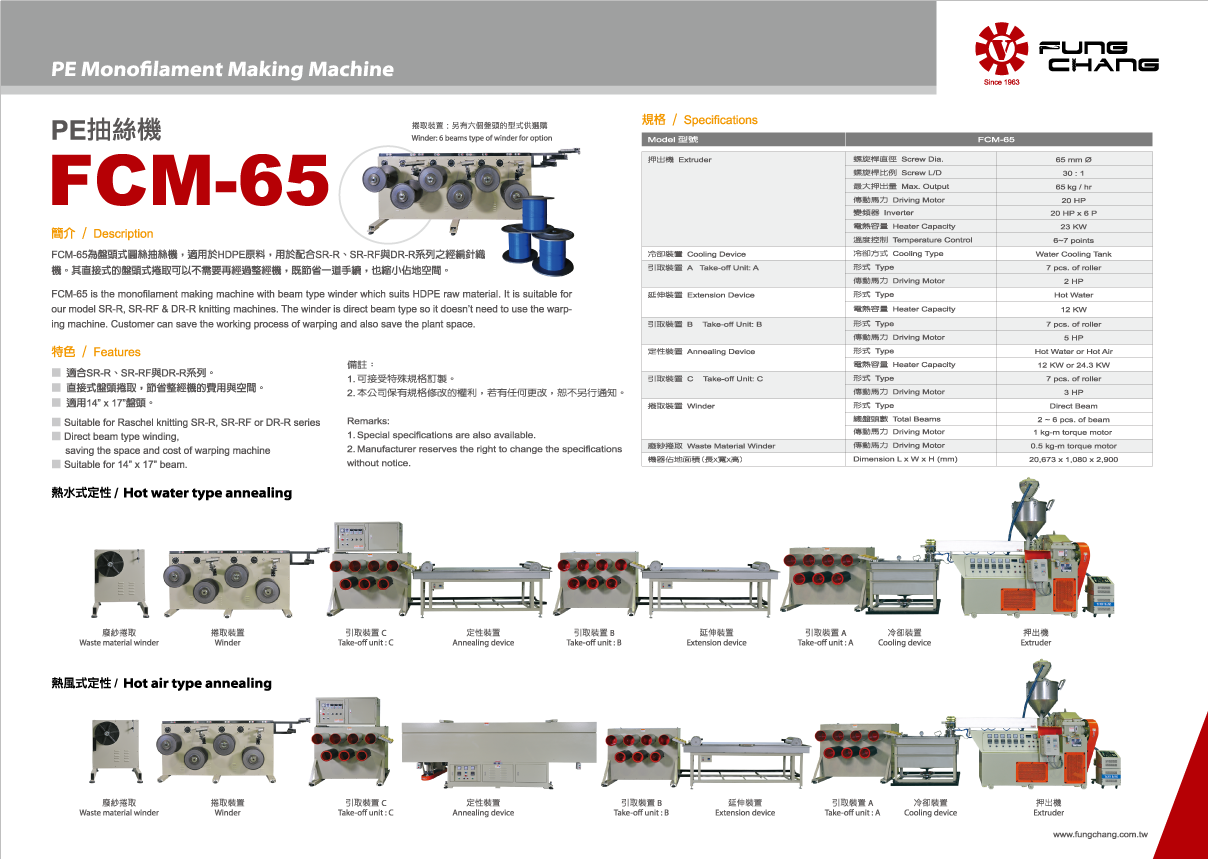 More info: https://www.prm-taiwan.com/product/PE-Monofilament-Making-Machine-FCM-65.html
Model SR-R series is Single needle bed Raschel knitting machine which design for making the Round yarn (mono yarn) in all different kind of raw material, for example Nylon, PE, PP etc.
The control panel of this series adopts inverters or servo motor to control speed which let machine operate conveniently and adjust easily.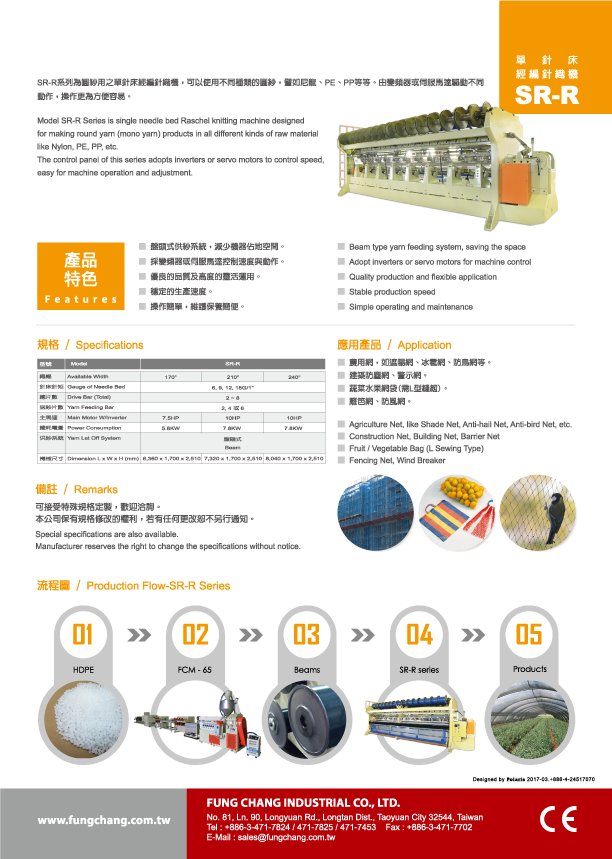 More info: https://www.prm-taiwan.com/product/Raschel-Knitting-Machine-SR-R-series.html