Classification : Valve Gate Controller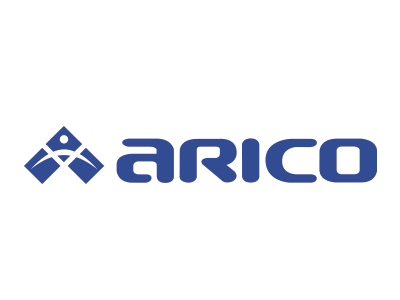 Country: Taiwan
Phone: 886-2-29101266
Fax: 886-2-29159434
Contact Person:
Multiple Touch-off signal options ( AC220 / 110 / DC24 / Switch type )
Multiple output voltage options ( AC220 / 110 / DC24 / Relay / MOS Relay )
Time display is adjustable to the first digit after the decimal point
Stopwatch can be either accumulative or countdown
Three optional control modes
Optional pressure retaining mode
MOS Relay extension of working life
Mechanical Relay ( up to 600 mA ) is optional
ARICO - The Best Solution Of Valve Gate Controller
ARICO Technology and worldwide's rubber and plastic injection industry manufacturers have cultivated a long and stable co-operation relationship between us for many years. We was founded in 1987, base on sophisticated manufacturing technology, and focus on the research and development and innovation of industrial control instrument technology. We are not only good at producing customized precision Valve Gate Controller and related application equipment, but also provides high-quality Valve Gate Controller with the most convenient setting mechanism, stable quality, at a reasonable price to manufacturers in Taiwan, China, the United States, India, Argentina, Israel, Mexico, Thailand, Malaysia, Southeast Asia and other countries. In addition to accumulating and stabilizing partners for related instruments with Valve Gate Controller, ARICO continues to conduct research and development in order to provide more stable and efficient machine stability, just for achieving a higher efficiency and stable instrument technology level on temperature control, displacement sensing, pressure sensing, injection molding machine IoT on rubber and plastic industry.

| | |
| --- | --- |
| TC5V | Model |
| Panel measurement | 50*176mm |
| Display | 7-Section tube 0.4*4*2 |
| Power switch | Manual dial type |
| Input power | AC230 (50/60Hz) |
| Trigger voltage | (Must jump JP), AC110 (50/60Hz), AC230 (50/60Hz), DC24, Switch (DC24) |
| Output power | (must jump JP), AC110(RELAY/electronic switch 4VA), AC230 (RELAY,2A/electronic switch 600mA),DC24 (RELAY/electronic switch 4W), RELAY-2A/electronic switch-600mA (either one) |
| Keys | 5 keys (select/confirm, manual output, plus, minus, time setting) |
| Function display lamps | A/B mode lamp, OPEN lamp, SIGNAL lamp, pressure retaining lamp, manual output lamp |