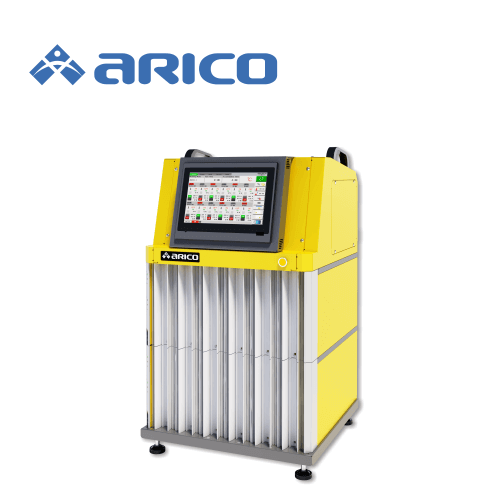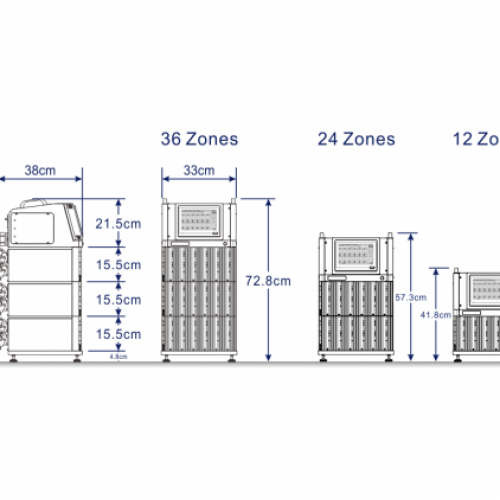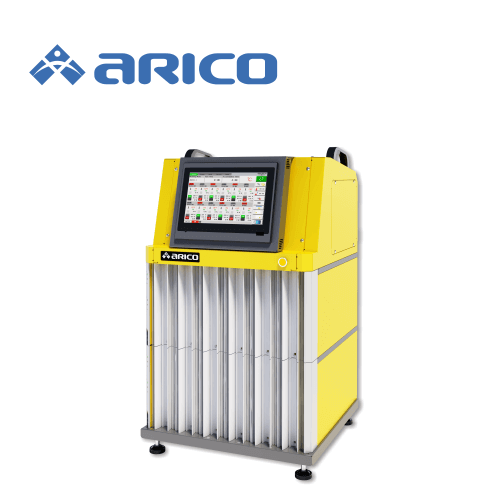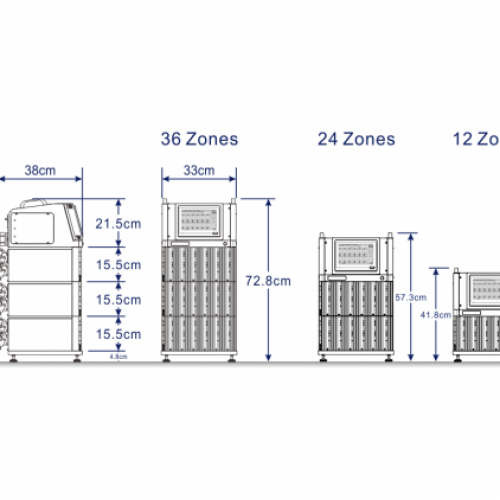 Classification :
Multi-Cavity Hot Runner Temperature Controllers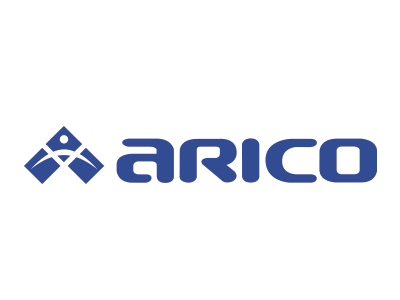 Country: Taiwan
Phone: 886-2-29101266
Fax: 886-2-29159434
Contact Person:
Adjustable user perspective: 110°~145°
Rack type cabinet design
USB port
7" TFT SVGA LCD
NAND Flash 8M +128M
Module section 15A 2 zone / 30A 1 zone
The module plug-in designed for maintains easily
ARICO - The Best Solution Of Hot Runner Temperature Controllers
ARICO Technology and worldwide's rubber and plastic injection industry manufacturers have cultivated a long and stable co-operation relationship between us for many years. We was founded in 1987, base on sophisticated manufacturing technology, and focus on the research and development and innovation of industrial control instrument technology. We are not only good at producing customized precision Hot Runner Temperature Controllers and related application equipment, but also provides high-quality Hot Runner Temperature Controllers with the most convenient setting mechanism, stable quality, at a reasonable price to manufacturers in Taiwan, China, the United States, India, Argentina, Israel, Mexico, Thailand, Malaysia, Southeast Asia and other countries. In addition to accumulating and stabilizing partners for related instruments with Hot Runner Temperature Controllers, ARICO continues to conduct research and development in order to provide more stable and efficient machine stability, just for achieving a higher efficiency and stable instrument technology level on temperature control, displacement sensing, pressure sensing, injection molding machine IoT on rubber and plastic industry.

Automatic ID recognition
PID auto temperature control
Editable zone name (auto/manual)
Automatic shutdown for heater abnormality
Current, output percentage display function
Fast alternative for 230V/380V power input
Easy swapping for individual module failures
Follower function for thermocouple disconnection
8 curves display (temperature, output percentage)
Synchronized temperature raising/lowering
Module memory (internal and external USB drive)
Internal alarm buzzer (with alarm sound stop switch)
Detection for heater open and short circuits
RS485 communication function: ASCII and RTU mode
To protect the power source input wrong witting and less phase
Selectable two output trigger modes (Phase angle / Zero cross)
Temperature range: Thermocouple K TYPE:0~600°C(32~999°F)/J TYPE:0~600°C(32~999°F)
Self diagnosis log: (current, voltage, heater impedance, power, thermocouple, heater, fuse, TRIAC status)
Group setup function
Auto/Manual function
Web based file output function (USB)
Selectable six alarm modes
Load Power Usage display per zone
Detection for fuse breakage
Setting for output percentage limit
Power balance detection and display
Thermocouple break and inverse detect
Selectable two thermocouple types (J/K)
Selectable two temperature scales (°C/°F)