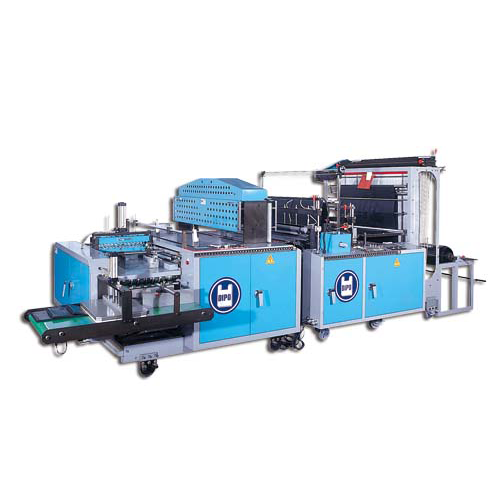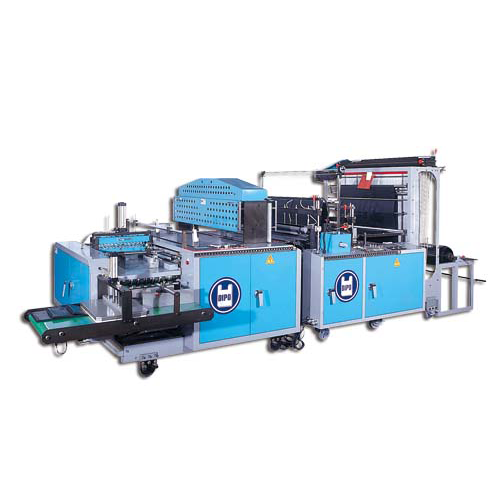 Classification :
Bag Making Machine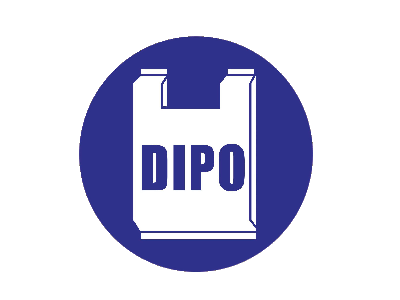 Country: Taiwan
Phone: 886-5-221-7967
Fax: 886-5-221-7996
Contact Person: Eric Kuo
● With this sealing & cutting machine, each sheet folds automatically. It save time and labor.
● Number of sheets to be processed can set with auto-digital counter.
● Depending on with, bags can be folding four to speed up packing.
● Easy to adjust using pneumatic controls with electromagent.
| | | | |
| --- | --- | --- | --- |
| Model | KN4-321S | KN4-421S | KN4-501S |
| Speed(Cycles / Min) | 100 pcs/min | 100 pcs/min | 80 pcs/min |
| Width(mm) | Max. 700 | Max. 800 | Max. 1000 |
| Length(mm) | Max. 1200 | Max. 1200 | Max. 1500 |
| Air Compressor(Not Included) | 6HP | 6HP | 6HP |