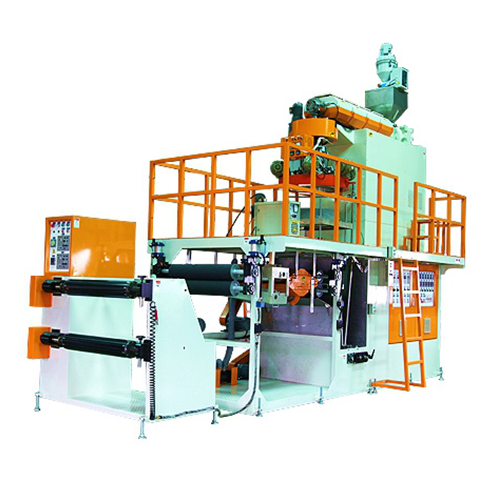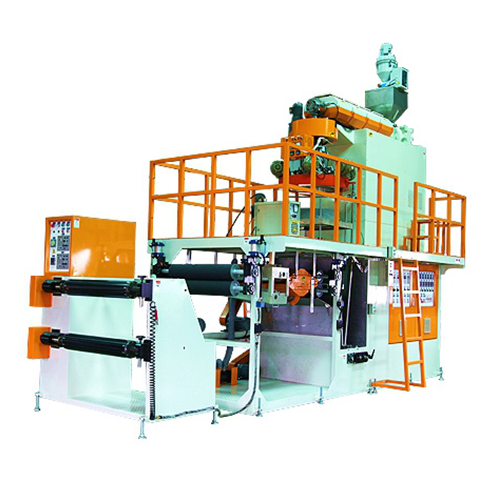 Classification :
Extrusion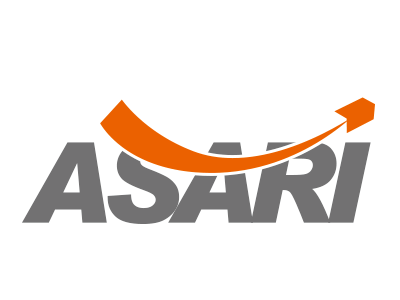 Country: Taiwan
Phone: 886-6-5933-566
Fax: 886-6-5933-567
Contact Person: Mr. Liang
Gear box design for stepless control by vs motor,dc motor or inverter which depend on customer request.
Screw and barrel made by special steel, with nitriding treatment, grinding and hard chrome plating, for heat resistant, durability and long-term operation.
Rotary die with hard chrome plated with special design air ring produces and even thickness and high clarity film, Core-less winder is available for customer request.
MODEL
AKPP-35
AKPP-45
AKPP-55
AKPP-65
Resin
PP
PP
PP
PP
Film Width (mm)
50-300
100-400
150-550
200-700
Film Thickness (mm)
0.03-0.12
0.03-0.12
0.03-0.12
0.03-0.12
Extruding Output (kg/hr)
20
32
50
65
Extruder
Screw Diameter (mm)
35
45
55
65
Screw L/D
30
30
32
32
Screw R.P.M
45-140
45-140
45-132
45-120
Heating Capacity (kw)
16
18
20
22
Cooling Unit
Air Cooling & Water Cooling
Air Blower
1/6HP x 4
1/6HP x 4
1/6HP x 4
1/6HP x 4
Sizing Ring (piece)
8
8
8
8
Ring Size (mm)
50-200
50-300
150-550
250-750
Take-Off Unit
Driving Motor (HP)
AC 1HP
AC 1HP
AC 2HP
AC 2HP
Roller Width (mm)
345
560
660
915
Line Speed (m/min)
5.2-52
5.2-52
5.2-52
5.2-52
Winding Unit
Reel Type
Driving Motor (Torque Motor)
0.2KG-M
0.3KG-M
0.3KG-M
0.5KG-M
Line Speed
8-80
8-80
7-70
7-70
Winding Reel (piece)
2
2
2
2
Paper Core Size (mm)
0D.90.1D.70
0D.90.1D.70
0D.90.1D.70
0D.90.1D.70
Other Accessories
Tempertature Controller (Zone)
4
4
4
4
Air Compressor (HP)
1 HP
1 HP
1 HP
1 HP
Machine Dimension(mm)
3000x1000x2900
4000x1600x3400
4500x2000x4300
5200x2100x4500
Machine Weight (kg)
1600
2100
2700
3100
Optional Equipment
Rotary Die
Chiller
Surface Treater
Hopper Dryer